Reopening dental offices is a welcome sight to clinicians and patients alike, but concerns about COVID-19 are still top of mind among doctors. We know how important it is to get back to work and we want to help you do it safely by making sure you have everything you need while protecting you, your staff, and your patients.
Prioritizing effective products and leaning on the procedures they assist will smooth the transition as your practice regains some normalcy.
Patient Protection
As we all get back to work, products that reduce exposure are a necessity to ensure everyone in your office stays safe.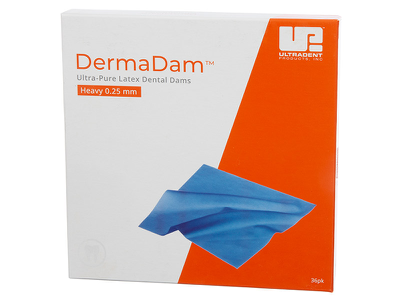 DermaDam rubber dam is made from pure latex rubber and is designed to be flexible and durable.
Ultradent™ Syringe Covers and VALO™ Barrier Sleeves provide reliable, medical-grade protection to prevent cross-contamination. DermaDam™dental dams and DermaDam Synthetic dental dams are strong and tear resistant, and are powder free to reduce allergic reactions. When it comes to hygiene procedures, Ultrapro Tx Sweep disposable prophy angles feature an innovative brush guard that helps prevent up to 95% of splatter.1
Essential Products
Returning to work doesn't necessarily mean a return to the normal work day. Since dental offices were only open for emergency procedures, you may have patients who needed something done, but weren't able to be seen. Now they're ready, so make sure you are, too.
From whitening procedures to root canals, Ultradent tips allow you to deliver any chemistry exactly where it's needed—they're also single use to prevent cross-contamination. For tissue management needs, ViscoStat™ hemostatic can stop bleeding and sulcular fluid in seconds and Ultrapak™ packing cord packs easily and quickly.
The Omni-Matrix™ Disposable Retainer and Matrix is designed to perfectly customize to any preparation. They are available in winged and wingless styles and stainless steel and mylar so you have the ideal matrix no matter the circumstances.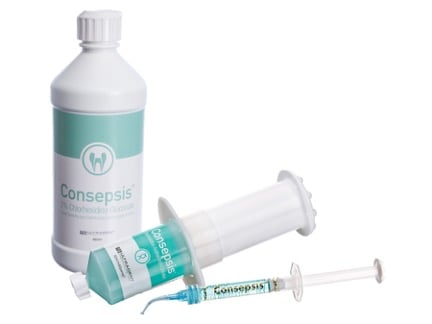 Use Consepsis solution prior to DBA application to disinfect root surface with sensitive root treatment or when bonding.
Consepsis™ antibacterial solution can be used for procedural endodontic disinfection, prior to pulp capping, and after smear layer removal for canal disinfection.
You can utilize UltraCal™ XS Calcium Hydroxide Paste as a temporary dressing as per apexification procedures in endodontics.
Ready to Sell
Help your patients keep their smiles bright and healthy while they are at home. These products can be sold to your patients with minimal contact or can be purchased from your office over the phone and then mailed to the patient's home.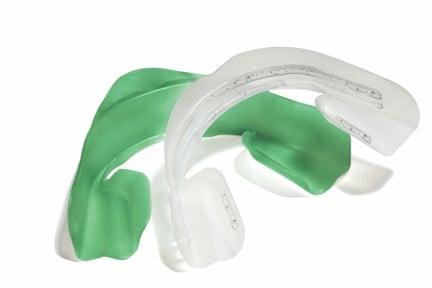 Opalescence Go™ whitening gel is designed to maximize patient comfort and the convenient prefilled trays can be worn right out of the package.
Opalescence Go™ whitening trays allow your patients to whiten in the safety and comfort of their own home. The UltraFit™tray conforms to each patient's smile, giving a close-to-custom fit for a comfortable whitening experience.
Opalescence™ Whitening Toothpaste provides total oral care while keeping your patients' smiles bright, plus it is safe to use every day. It's the only whitening toothpaste they need!
Check out https://info.ultradent.com/return-to-work to see all the other products and offers we have available to you. And remember that every order ships free this year.