On August 23rd, PEOPLE Magazine named Ultradent one of its "100 Companies that Care," out of a pool of thousands of candidates. Then, for the 3rd consecutive year, Fortune Magazine ranked Ultradent as one of its "Top Large Workplaces in Manufacturing and Production," announcing its 2023 honorees to the press on the morning of September 5th.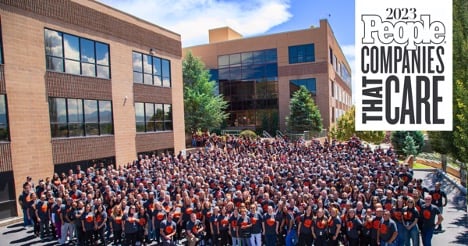 Ultradent team members gathered to celebrate the company's 45th anniversary.
This marks Ultradent's first year as one of PEOPLE's 100 Companies That Care, and its third year on Fortune's Top Large Workplaces in Manufacturing and Production—ranking 4th on this year's list. Ultradent ranked 5th and 9th in 2022 and 2021, respectively. To top it off, Ultradent stands as the only company in the state of Utah to have ever made Fortune's exclusive list, joining big name national players in Fortune's top five, including Dow and Stryker.
Of its first-time recognition as one of PEOPLE's 100 Companies That Care, Ultradent's president and CEO, Dirk Jeffs, said, "To meet the standards by which the organizations on PEOPLE's Companies that Care list are chosen, and to be recognized for the hard work and care—which happen to be two of Ultradent's core values—that we put into bettering the lives of our employees and communities is a real honor." He added, "We believe that the care and investment we put into our people and our communities comes back to us tenfold. This award really validates those efforts, and we're thrilled to be recognized."
For the last seven years, People Magazine, in partnership with Great Place to Work, have teamed up to find companies that best demonstrate outstanding respect, care, and concern for their communities, employees, and the environment. Rankings are based on about 6.1 million employee experiences, says Michael C. Bush, CEO of Great Place to Work. "Changing the workplace changes lives. These companies show the impact engaged business leaders can have on their communities," Bush says.
As for the Fortune Magazine honor, Jeffs remarked, "Above all else, we value our people. Without their passion and dedication, we wouldn't be able to make such a distinct impact on oral health care around the world. I'm continually inspired by the efforts and innovation of our team members."
Fortune bases its rankings on a rigorous evaluation of the company's culture, values, employee satisfaction, and extensive 3rd party employee surveys and feedback.
Established by founder and CEO Emeritus Dr. Dan Fischer in 1978, Ultradent has sought innovation, quality, and care in both its products and in what Fischer calls "happiness in the workplace" since its inception. The company has continued to strive to improve upon its efforts to make it an excellent place to work year after year, given the fact that the average adult spends about a quarter of their employable years of life at work. Ultradent knows and has consistently taken to heart the fact that a workplace should be much more than somewhere to simply earn a paycheck.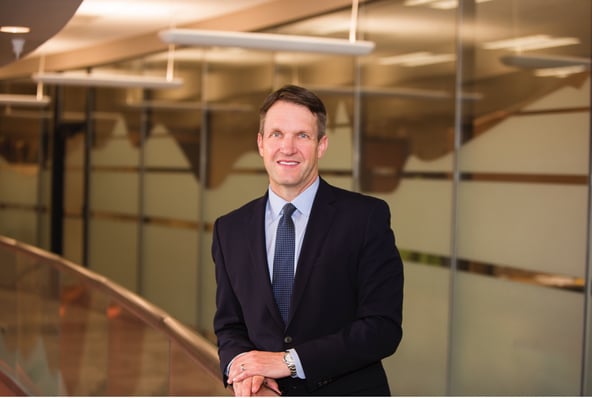 Ultradent President & CEO Dirk Jeffs
Reflecting that, Ultradent's founder and emeritus-CEO often says, "Companies are not made of glass and steel, they're made of people," and throughout its 45 years in the dental industry, Ultradent's leadership has placed special emphasis on the importance of work/life balance, family, employee health and wellness, as well as giving back.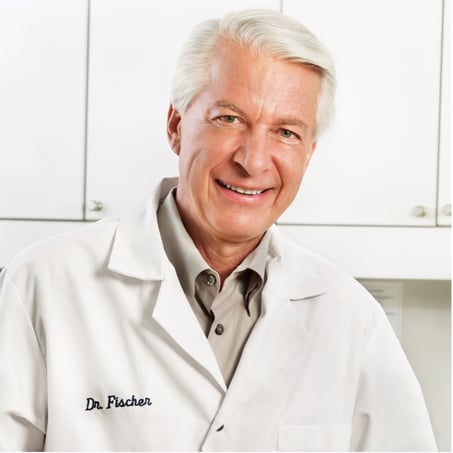 Ultradent Founder and CEO Emeritus Dr. Dan Fischer.
This past year alone, Ultradent and its employees have raised and donated more than one hundred thousand dollars for causes such as victims of the war in Ukraine, as well as the Turkey/Syria earthquakes, and most recently, the fire disaster in Maui. The company also runs its own non-profit foundation dedicated to improving the lives of young people discouraged or kicked out of the FLDS community by helping them to obtain higher education.
Click here to learn more about the PEOPLE Magazine honor, and here to learn more about the honor Ultradent also received from Fortune Magazine.
Logo Licensing Information:
From Fortune. ©2023 Fortune Media IP Limited. All rights reserved. Used under license.
PEOPLE's Companies That Care Logo® is a registered trademark of; TI Gotham, Inc., a Dotdash Meredith company. Used under license.