Dr. Dan Fischer Receives 2018 Distinguished Service Award from Loma Linda University
Dr. Dan Fischer
, founder and CEO of
Ultradent Products, Inc.
, received the 2018 Distinguished Service Award from his dental school alma mater,
Loma Linda University
, on May 27, 2018. Loma Linda University awarded Dr. Fischer with the honor for his public attainments and commitment to excellence "which have contributed to mankind in a manner which is congruent with the mission of Loma Linda University Health," said Dr. Richard H. Hart, president of Loma Linda University.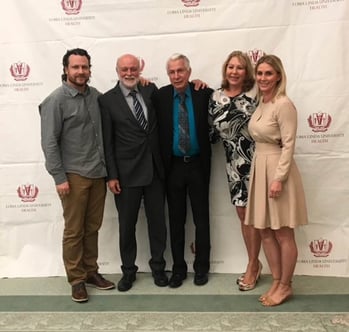 Dr. Fischer smiles with his wife, Leenie, daughter, Dr. Jaleena Jessop (also an LLU alum),
his son-in-law Neil Jessop, vice-president of R&D at Ultradent, and
Loma Linda University president Dr. Richard H. Hart.
Dr. Dan Fischer traveled to Loma Linda University with his family over Memorial Day weekend to receive the special award at a commencement luncheon hosted by the university president. Of the recognition, Dr. Fischer said, "I felt both humbled and honored to receive this award. It was very meaningful to me that my alma mater recognized the work of
Ultradent's Diversity Foundation
and other activities which have occurred and continue to occur with the help of a number of great people."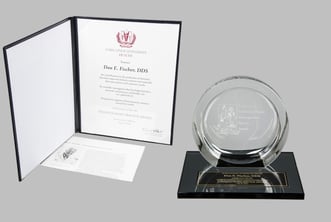 Dr. Fischer's Award for Distinguished Service from his alma mater, Loma Linda University.
Dr. Dan E. Fischer graduated from
the Loma Linda University School of Dentistry
in 1974, after which he maintained a full-time practice for 15 years. Since 1990, he has practiced dentistry part-time while working extensively in the research and development of many revolutionary and award-winning products used in the dental profession via his international dental supply and manufacturing company, Ultradent Products, Inc.
Ultradent Holds Its First Ever Conference for Women Dentists—Icons of Dentistry: A Workshop for Women
On June 22 and 23 in South Jordan, Utah,
Ultradent
held its first ever conference for women dentists,
Icons of Dentistry: A Workshop for Women
. The two-day event featured keynote speaker Dr. Bertice Berry, a renowned author, entertainer, comedian, and activist, as well as workshops led by numerous prominent women in the dental industry.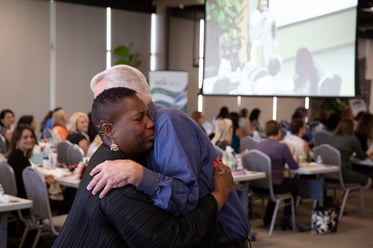 Dr. Dan Fischer embraces Icons keynote speaker, Dr. Bertice Berry,
who received numerous standing ovations.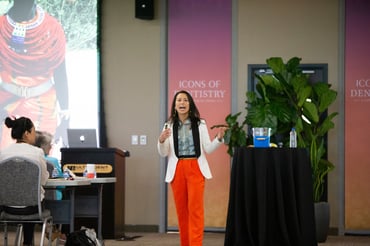 Dr. Fern White starts out the second day of the conference with
dancing, yoga, dentistry, and work/life balance coaching.


The seminars covered topics like dental lasers, esthetic composite veneers, endodontics, practice management, work/life balance, and more. Dr. Fischer, founder and CEO of Ultradent, also spoke at the event about the women who have impacted his life and professional career.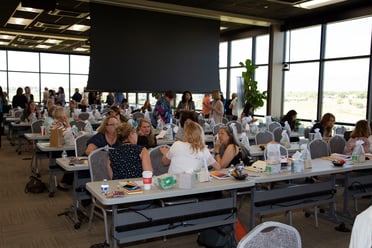 Icons attendees mingle between sessions.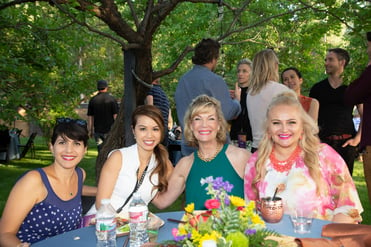 Icons attendees enjoying dinner in the orchard at Dr. Fischer's home.


In addition to the workshop, which offered attendees 16 CE credits, five "Icons of Dentistry" were honored for their work and volunteerism in the industry and their communities. The five honorees of this year's conference were Dr. Karin Irani, Dr. Sharon Parsons, Dr. Tera Poole, Dr. Usa Bunnag, and Dr. Stephanie Teichmiller.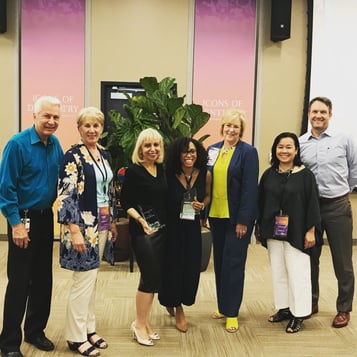 Dr. Fischer and Dirk Jeffs, president of Ultradent, congratulate this year's Icons of Dentistry Award winners

, (L-R): Dr. Sharon Parsons, Dr. Karin Irani, Dr. Tera Poole, Dr. Stephanie Teichmiller, and Dr. Usa Bunnag.


Icons of Dentistry: A Workshop for Women attendees were also treated to dinner in Dr. Dan Fischer's orchard, as well as a night out at a local steakhouse and an optional tour of Salt Lake City and the surrounding mountainous area it has become famous for.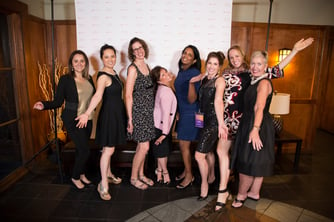 Icon's attendees let loose on the last night
of the conference at the goodbye dinner at a local steakhouse.
Ultradent Employees Across the United States Celebrate Red Nose Day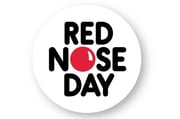 National Red Nose Day, May 24, 2018
Employees of Ultradent Products, Inc., proudly showed their support for
Red Nose Day
across the country on Thursday, May 24, by donning red noses and handing them out at dental offices they visited to help raise money and awareness for children's causes. Red Nose Day uses fun and humor to help underserved children in the U.S. and abroad get their next meal, attend proper schooling, gain access to clean water, and more by fundraising through the sale and wearing of red noses.
Ultradent supported
the cause by purchasing 800 red noses in advance of the fundraiser.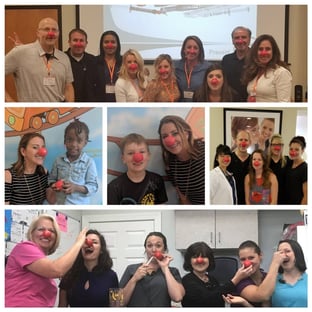 Ultradent employees all over the country donned red noses and gave red noses to dentists
and office staff to raise money for children's causes.


Partner charities of Red Nose Day include the Boys & Girls Club, Charity Water, Children Health Fund, Covenant House, Feeding America, Gavi, The Vaccine Alliance, National Council of La Raza, Save the Children, and The Global Fund.
Keep Up with the News at U