In celebration of National Dental Hygiene Month, we decided to follow around a dental hygienist and see how her day unfolds. Not only is Kary Buchanan a registered dental hygienist, but she's also a wife and mom to four girls! To say that she's busy would be an understatement. Join us as we take a peek at a typical day in the life of dental hygienist, Kary Buchanan:


7:30 a.m.
On Monday, Wednesday, and Thursday I work for Dr. Jason Skinner. Mondays and Wednesdays I typically get into the office at 7:45 a.m. My high school kids are usually walking out the door at the same time I do, and my husband gets our other two kids to school.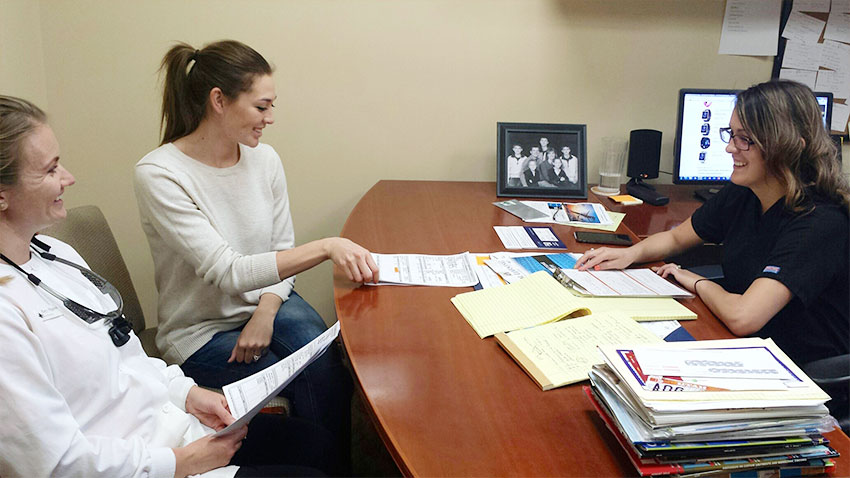 7:45 a.m.
We have a team meeting where we discuss the day and go over all of our patients that we're going to see that day.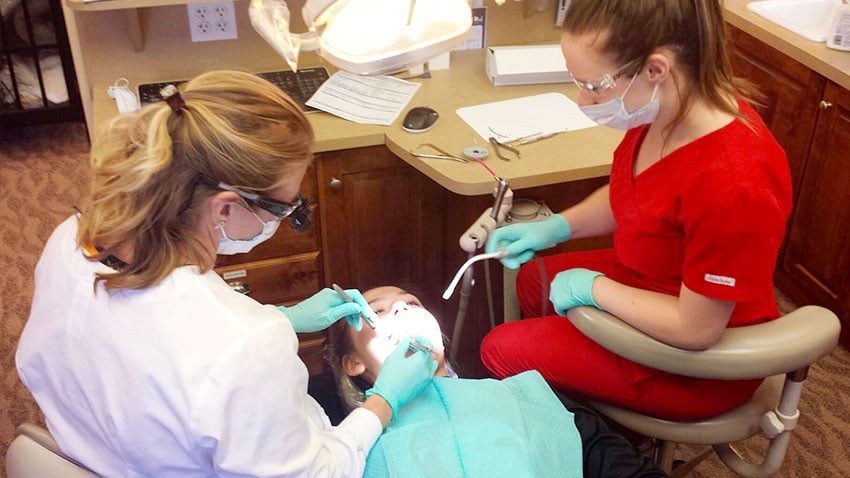 10:30 a.m.
I will have seen about five patients by this time because we do accelerated hygiene. I see a patient every 30 minutes and have two chairs that I work out of. I have an assistant that works with me that brings the patient back, takes x-rays, runs the prophy, and sits through the exam with the doctors so I can take care of my next patient.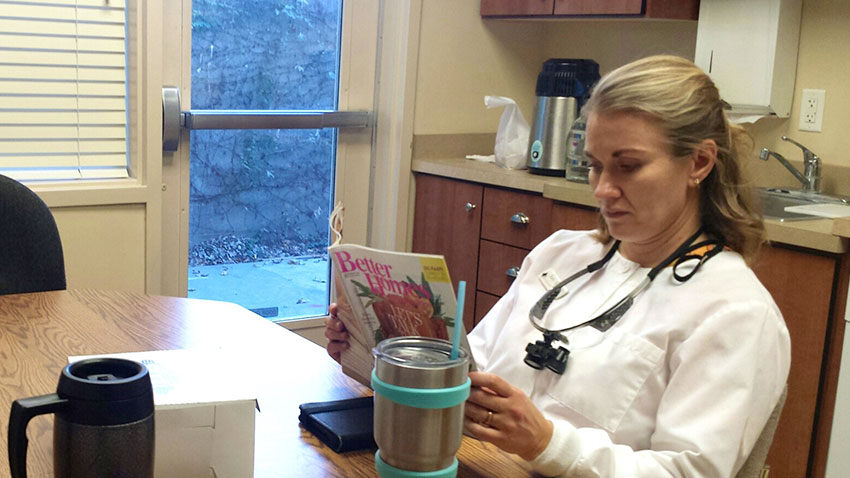 1:00 p.m.
I usually take an hour for lunch and I try to just stay at work because if I go somewhere I've found that I don't get a lot of time to unwind and relax. I typically bring my lunch from home, but occasionally I'll run a few errands.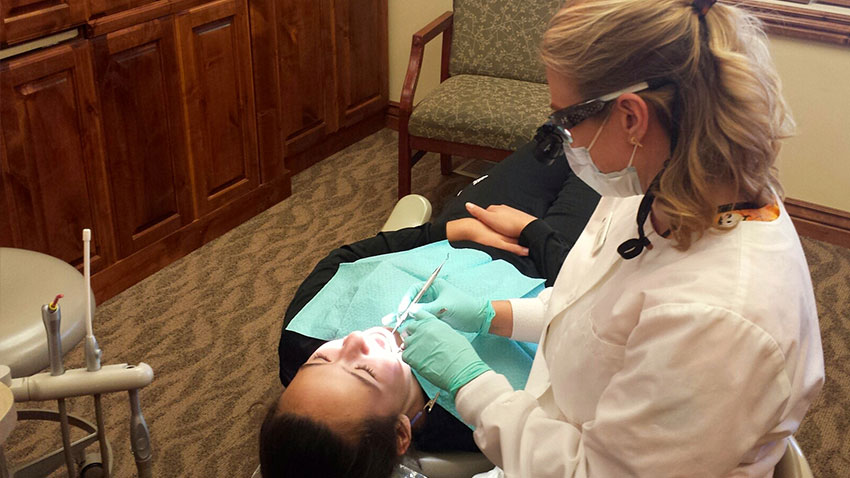 2:00 p.m.
I jump right back into my cleanings (one every half hour).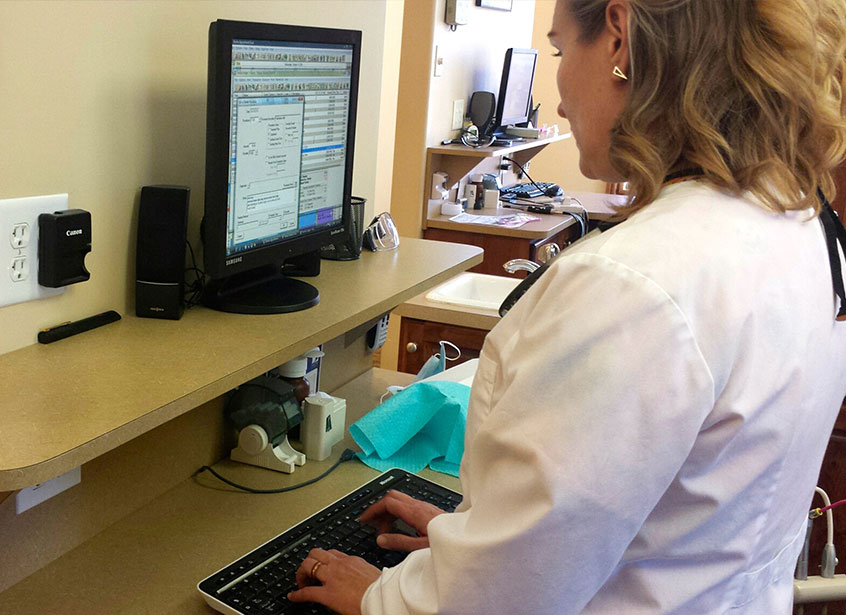 4:30 p.m.
I finish up my cleanings and write up notes on each patient. It's a nice way to review the day and make sure everything is thorough.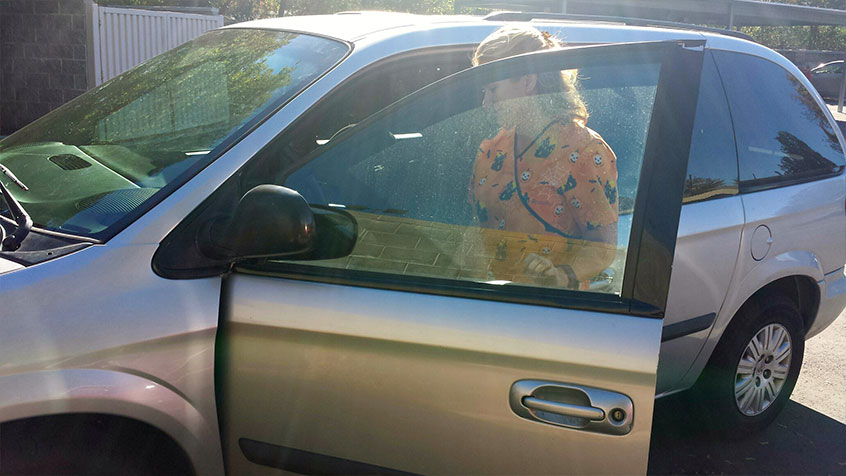 5:30 p.m.
When I leave the office, I head home, and for the first time in the day, I enjoy a few minutes of peace and quiet. It's my time to unwind. We have the radio on all day at work so I usually keep the radio off in the car before I get home and jump into helping my kids with homework, making sure they're showered, eating dinner and making lunches for the next day!
​
Kary's Daily Success Tips​:
I try to exercise every day. I have a treadmill, elliptical machine, and weights at home.
I LOVE to get a nap when I get a chance on the days I'm not in the office. It's maybe my one indulgence!
I try to have my menu planned and assign my kids nights to help with it. It's a life-saver.
I try and learn as much as I can from my patients and their life experiences. I love that!
​


Happy National Dental Hygiene M​onth!​