​It's the most wonderful time of the year where we celebrate cherished traditions, reunite with family and beloved friends, eat our most favorite (often sugary) foods, where we shop 'til we drop, stay up late wrapping presents and baking cookies, and give gifts to those we love. Could there be a better time to look and feel your best? Opalescence is here to help! Here are our top ten reasons to whiten your smile this holiday season:




​
Holiday Parties!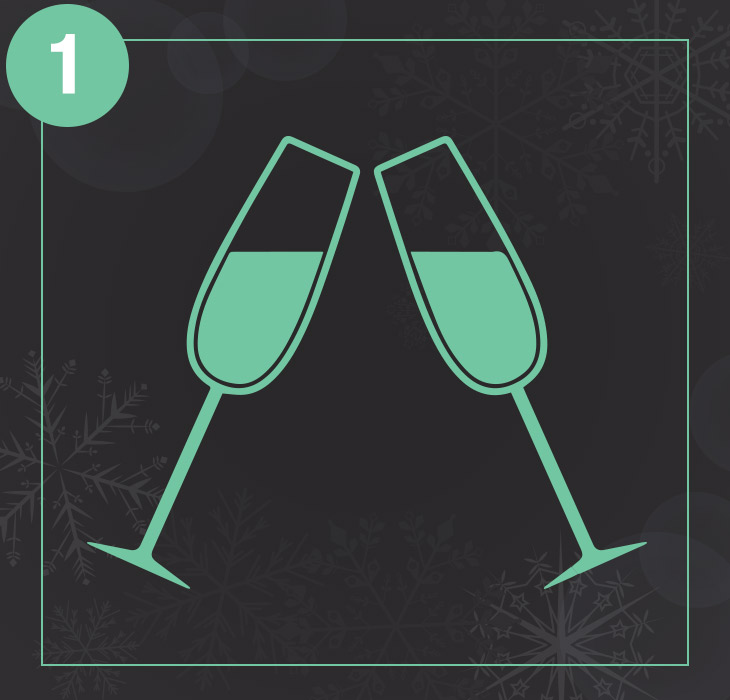 There's no better time to polish up those pearly whites than before the countless soirees you're sure to attend in the coming weeks—bearing the possibility of running into old acquaintances, meeting your loved one's colleagues at their office holiday party, or meeting new friends, you want to be sure to impress. Studies show that whitening your teeth can make you look up to five years younger and 20% more attractive. ​
​ ​​
---
​ ​ ​
"Meet-Cute"​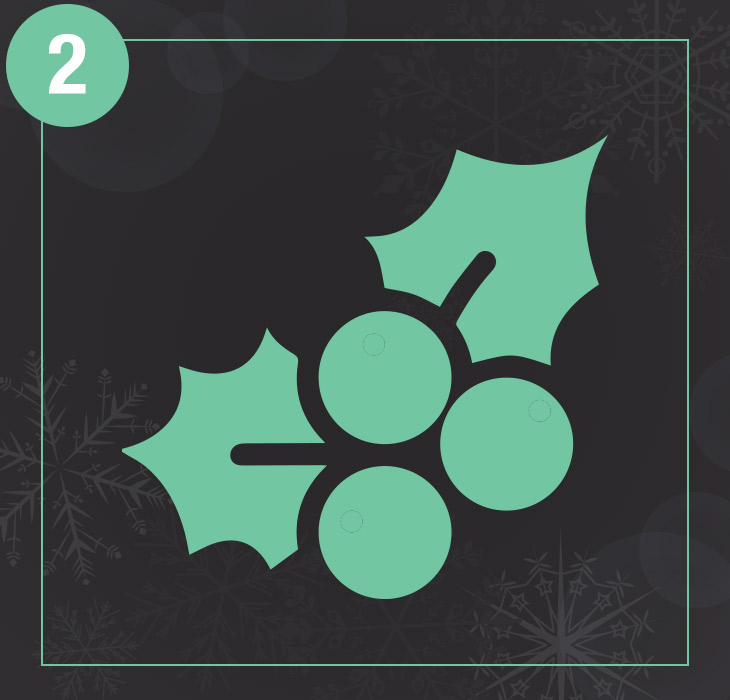 ​​​ In addition to meeting new friends, perhaps you'll meet someone under the mistletoe as well! It IS the season of love after all! Be ready for your own special "meet-cute," by whitening your smile and freshening up your mouth with
Opalescence whitening products​
.
​ ​​
---
​ ​ ​
The Cameras!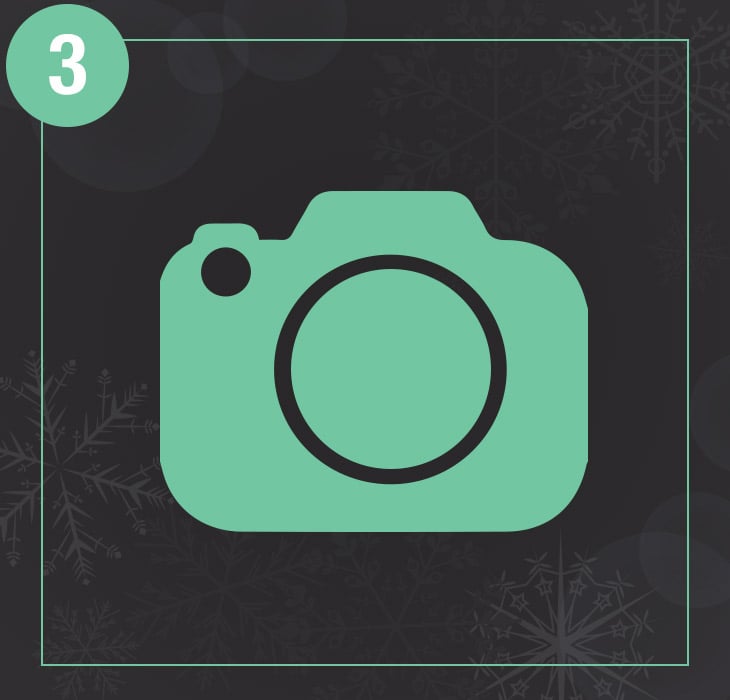 Photos, photos, photos! Never is there another time of year that you can expect to hear and see the clicks and flashes of cameras going off at every turn. Photos last forever and often become cherished keepsakes passed down through generations to remember the joy of seasons past—just another great reason to whiten or touch up!
​ ​​
---
​ ​ ​
Spotlight Your Smile​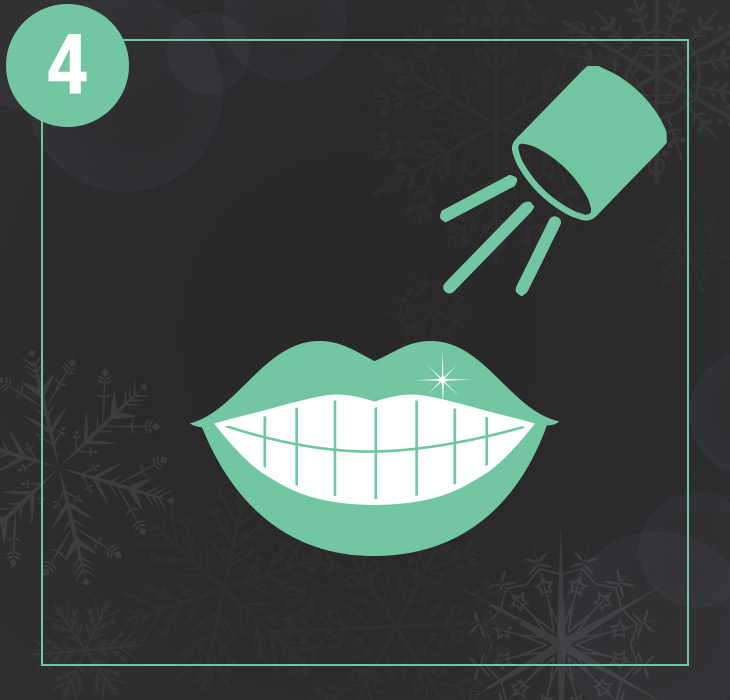 ​
It's the season of brotherly love. When you're out and about delivering gifts, doing your shopping, or attending religious services, you're sure to share countless smiles with strangers, friends, and family. It's the season for your smile to take center stage—make sure they look their best!
​ ​​
---
​ ​ ​
Make Them Stand Out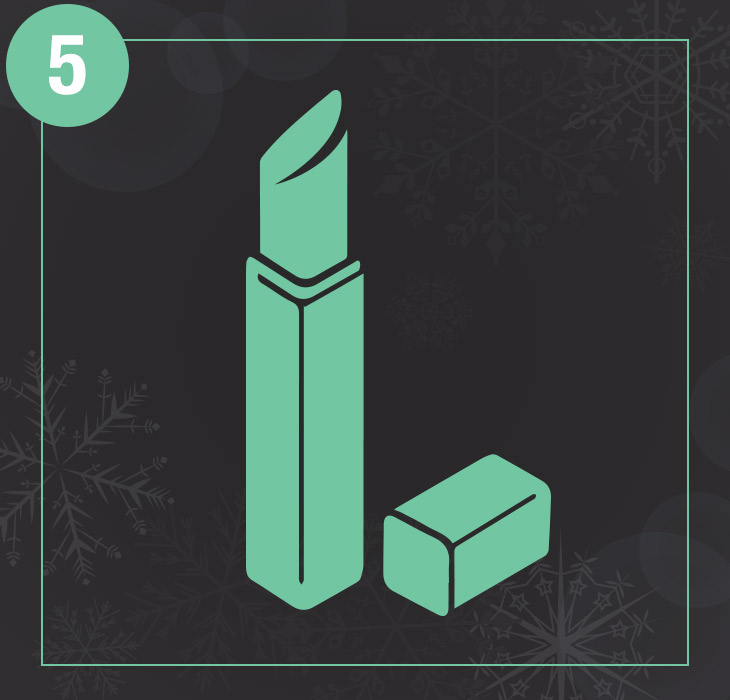 Enhance your holiday wardrobe and makeup with your brightest smile. Nothing compliments red—the most prominent color of the holidays than bright, crisp white. In fact, professional makeup artists recommend wearing red lipstick to really make white, healthy teeth stand-out. Take advantage of the perfect time of year to play up your pearly whites.
​ ​​
---
​ ​ ​
Those Treats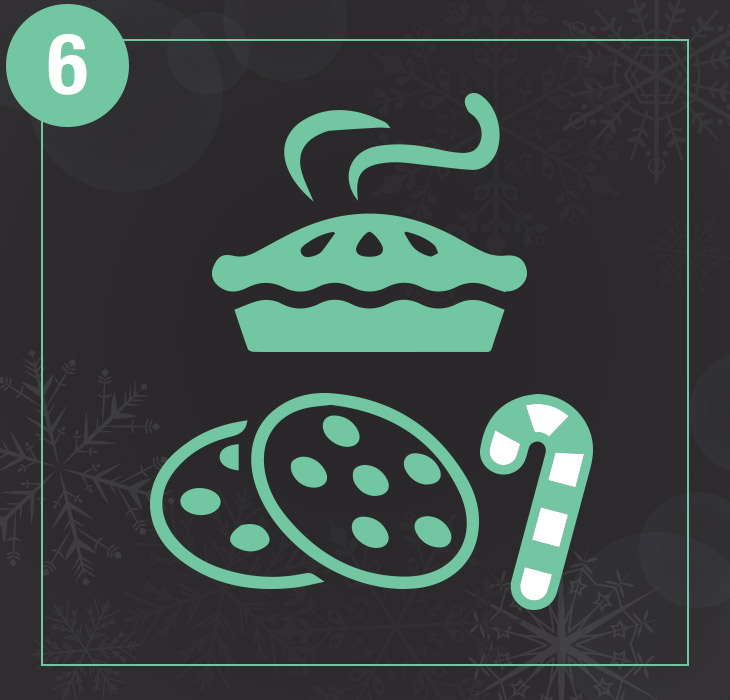 According to research from the Calorie Control Council, the average American may consume more than 4,500 calories and a whopping 229 grams of fat during a typical holiday gathering from snacking and eating a traditional holiday dinner with all the trimmings. There's no doubt, with all the baking of cookies, candies, caramels and cake that many of these calories come from sugar. In addition to sticking to your regular brushing and flossing routine,
Opalescence whitening products
not only brighten your smile, but give them an extra boost of cleaning power with peroxide. Another reason to whiten your smile this holiday season.
​​​
---
​ ​ ​
Coffee and Tea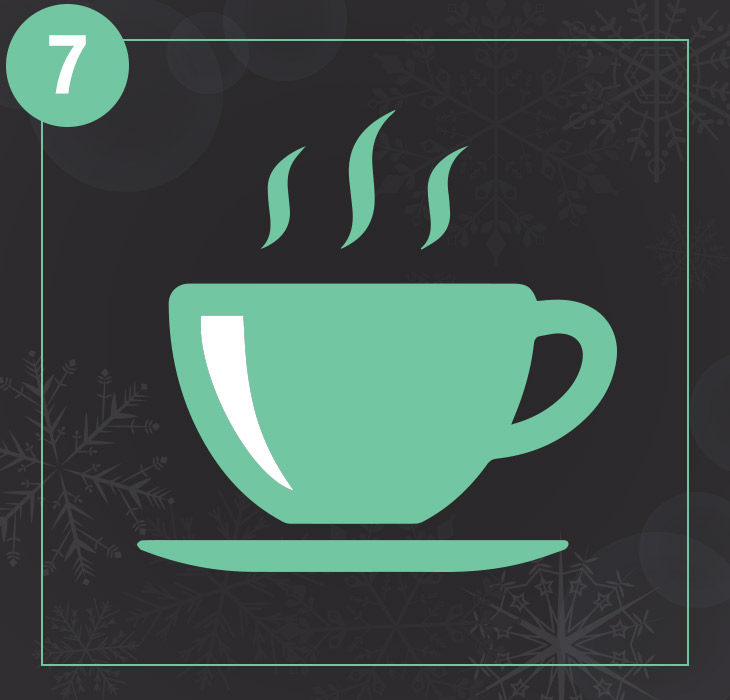 All the shopping, parties, baking, wrapping, mailing of Christmas cards, decorating and tree trimming cuts down on sleep time, causing people to consume more coffee and tea than usual. Fight coffee and tea stains by whitening or performing regular touch-ups with
Opalescence Whitening products
.
​ ​​
---
​ ​ ​
Wine, Cranberry Sauce, Tomato Sauce...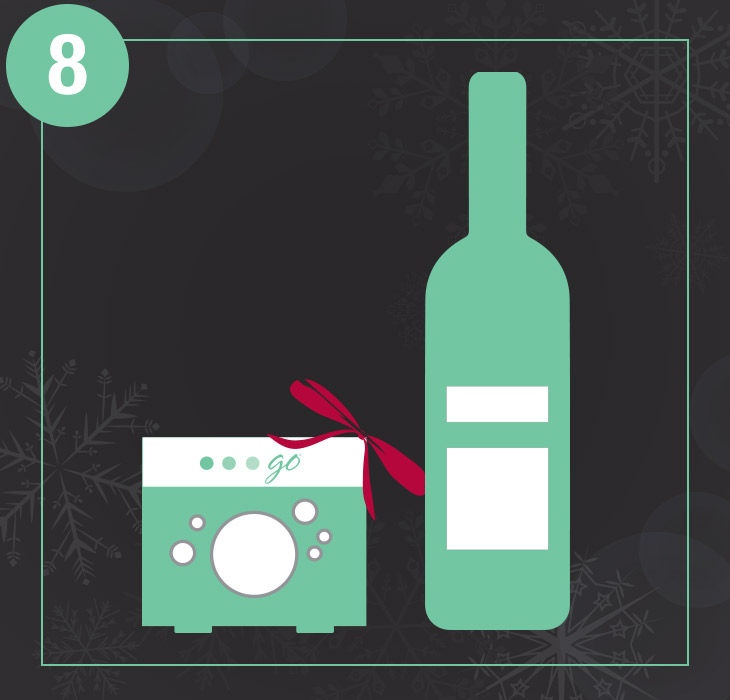 Coffee isn't the only enemy, friends! Red wine, a holiday celebration mainstay, as well as cranberry sauce, tomato sauce, and other acidic and pigmented foods like cherries or berries, which are often consumed in abundance during the season also contribute to the yellowing of teeth. Again, another reason to pop in those whitening trays of
Opalescence PF
or
Opalescence Go
, or visit your dentist for an in-office whitening treatment like
Opalescence BOOST.
​ ​
​ ​​
---
​ ​ ​
It Makes a Great​ Gift!​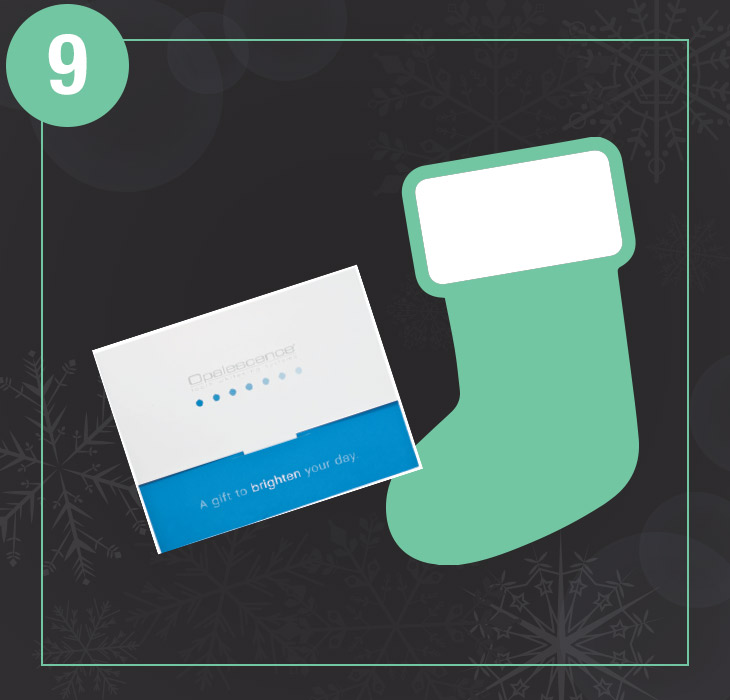 Already whitening your own smile? Give the gift of a beautiful white smile to friends or family by stashing a gift certificate in a stocking or under the tree. Ask your dentist about the great Opalescence whitening options available, like an
Opalescence BOOST
in-office whitening treatment,
Opalescence PF
custom trays or the convenience of prefilled
Opalescence Go
. It's a sure way to make the holiday both merry and bright!
​​​
​ ​
---
​ ​ ​
The New Year!​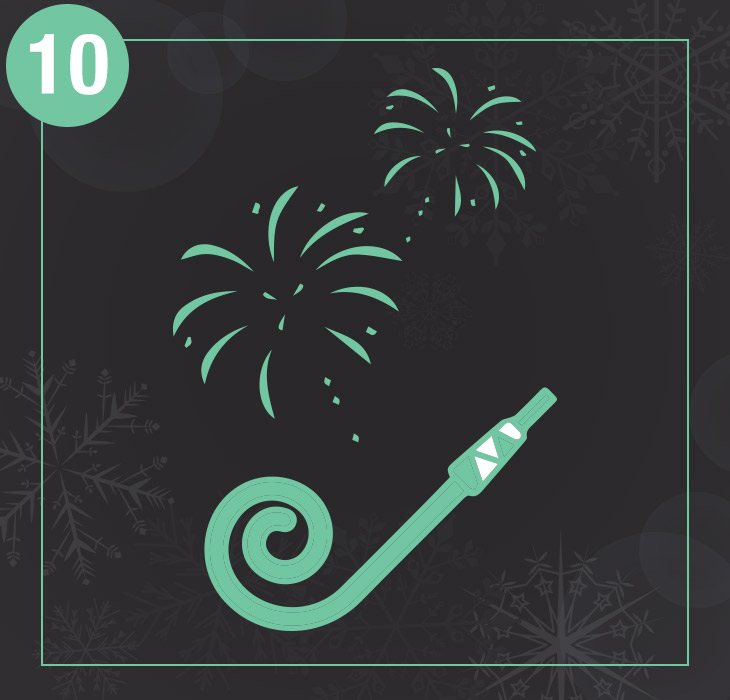 Ushering in the new year for many, also means setting new goals and adopting new habits. Just behind spending more time with family and friends, attending the gym, and losing weight, the fourth most popular new year's resolution on American's lists is to quit smoking. What better to way to erase years of tobacco staining, motivate yourself to stay committed to your new, healthy lifestyle, and give yourself a fresh start by whitening your teeth. You deserve to treat yourself by taking this step!
​​​ ​
​​​