When discussing our core values Dr. Dan Fischer, founder of Ultradent Products Inc., often says "Honesty plus courage equals integrity." It's interesting to see how that value equation has played out over the years in everything, from the way Ultradent advertises its products to research and development.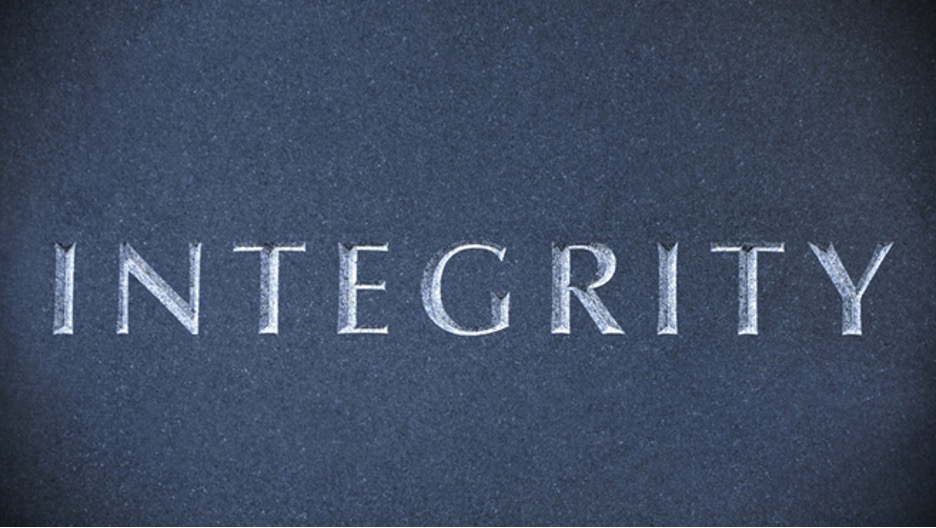 Integrity—Ultradent's first core value
Let's look at Ultradent's Opalescence™ Boost™ in-office tooth whitening product. Throughout its development, in-office and even at-home whitening products that use a UV light were taking the teeth whitening market by storm. It would have been easy to take advantage of the "teeth whitening using a light" trend, but Ultradent took a different approach because of our first core value: Integrity.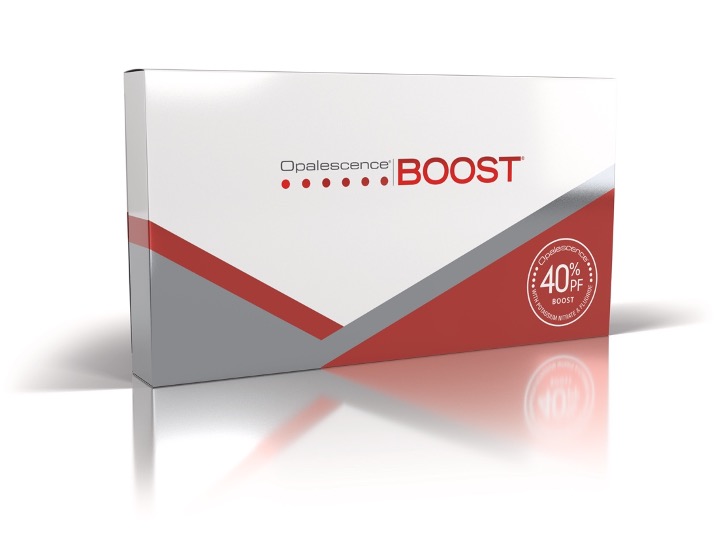 Opalescence Boost™ in-office whitening system
Of this example, Peter Allred, Ultradent's senior director of formulation technology says, "Lights used in many whitening systems simply dehydrate the teeth, which gives them a temporary whiter appearance. However, it's not uncommon to find that many of these same patients experience a significant color rebound and in rare cases even return to the pre-treatment shade as their teeth fully rehydrate. Additionally, dehydration can be a factor in tooth sensitivity, so the more dehydrated the patients' teeth are due to light exposure, the more [shade] relapse and sensitivity they are likely to experience."1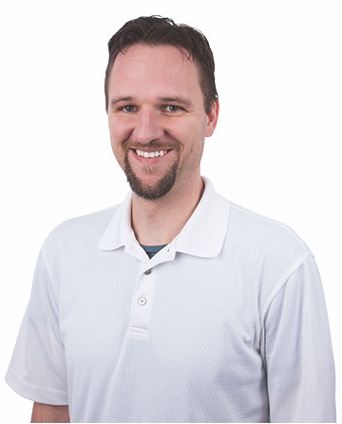 Peter Allred, Ultradent's Senior Director of Formulation Technology
For this reason, Ultradent still stands by its in-office whitening system that requires no light earning the long-term trust of our loyal customers by sticking to the science.
Ultradent's commitment to integrity also plays out in its advertising, product evaluations, and the awards it accepts. Dr. Fischer says, "I can't say it enough: integrity in the workplace is major. It affects the type of product we're able to produce, and it greatly impacts our corporate identity."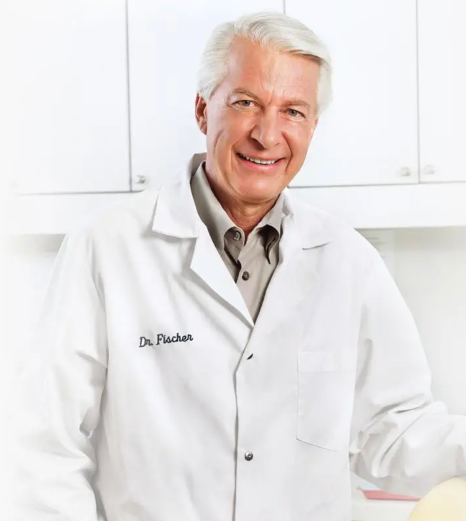 Dr. Dan Fischer, founder of Ultradent Products, Inc.
In fact, for two years in a row, Ultradent was honored with the prestigious "Golden Hands Award of Xcellence for Ethics & Truth in Advertising." Of the recognition, Dr. Gordon J. Christensen, world-famous clinician and founder of Clinician's Report says, "We're delighted that Ultradent received this award. Last year, we [Clinician's Report] evaluated somewhere between 500–700 new products from about 3,000 new companies and it was very interesting to see, because only one of those products, out of numerous that we evaluated, met their claims. That can be frustrating when you see so many products on the market, as my publication, Clinician's Report, doesn't take money from any company—so our reviews are what they are. Honesty in dental products and marketing must be emphasized, and Ultradent embodies this."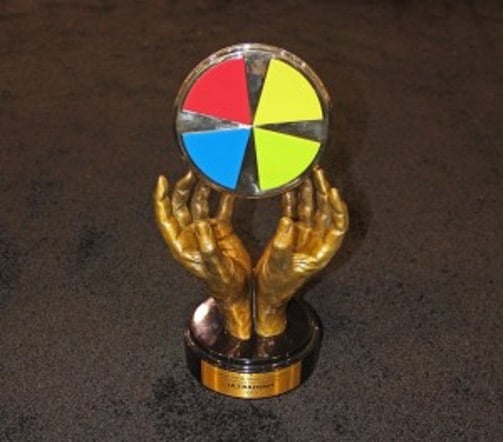 The Golden Hands Award of Xcellence for Ethics & Truth in Advertising
The founder of the Golden Hands Award of Xcellence for Ethics & Truth in Advertising, Dr. Amir Motamed, said, "It is so important to recognize companies that do things the right way and who set examples for others to follow. In this respect, dental researchers and dental clinicians nominated a few companies from over 3,000 to choose from. From there, dentists across the United States got to vote for one company that they believe embodies those ideas, and the award goes to Ultradent."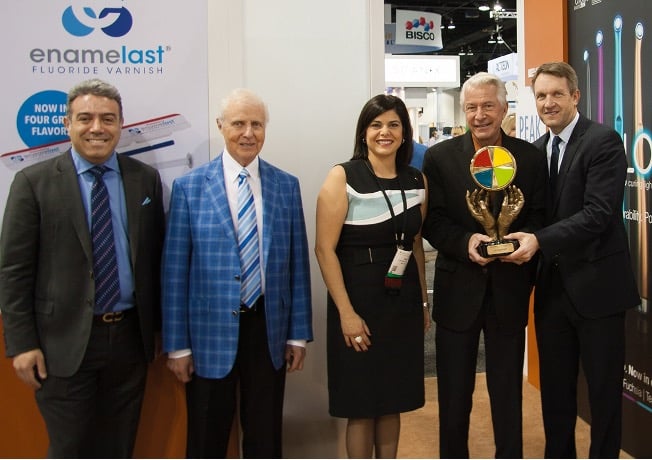 Left to Right: Dr. Amir Motamed, Dr. Gorden Christensen, Dr. Irene Marron-Tarrazzi, Dr. Dan Fischer, and Dirk Jeffs at Golden Hands Award ceremony
Dirk Jeffs, Ultradent's president and CEO, emphasized that the concept of being truthful and ethical in our business goes even beyond marketing and advertising, saying, "It applies to our sales force too—telling it like it is, not exaggerating, not over-selling and sticking to nothing but the truth. Having people recognize that is meaningful."
Ultradent hopes to make shopping for dental products easier for dentists by only participating in non-biased and unpaid-for product evaluations and reviews. It also only accepts awards that require no entrance fee to participate.
By taking this approach, Ultradent aims for lifetime customer loyalty and trust rather than a one-time purchase that proves overhyped and underwhelming for the clinician—which is often made due to less-than-ethic reviews and product evaluations. By "playing the long game," Ultradent hopes to continue earning their customer's hard-earned dollars by providing quality, reliable, well-researched products for many years to come.
Click here to learn more about Ultradent's core values and click here to read more about The Golden Hands Award of Xcellence for Ethics & Truth in Advertising.
1: https://aacd.com/is-light-accelerated-whitening-worth-the-pain