​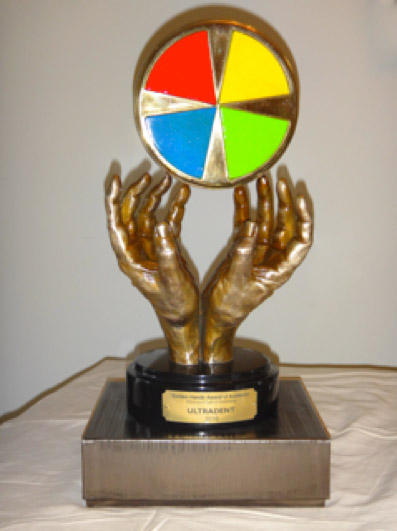 ​ ​​​​​​


Ultradent received the 2016 Golden Hands Award for Ethics and Truth in Advertising at the American Dental Association trade show in Denver on October 21, 2016. The ceremony was attended by ADA Vice-President, Dr. Irene Marron-Tarrazzi, renowned key opinion leader Dr. Gordon Christensen, and Dr. Amir H. Motamed, who conceived of the award and who serves as chair of the award's selection committee.



​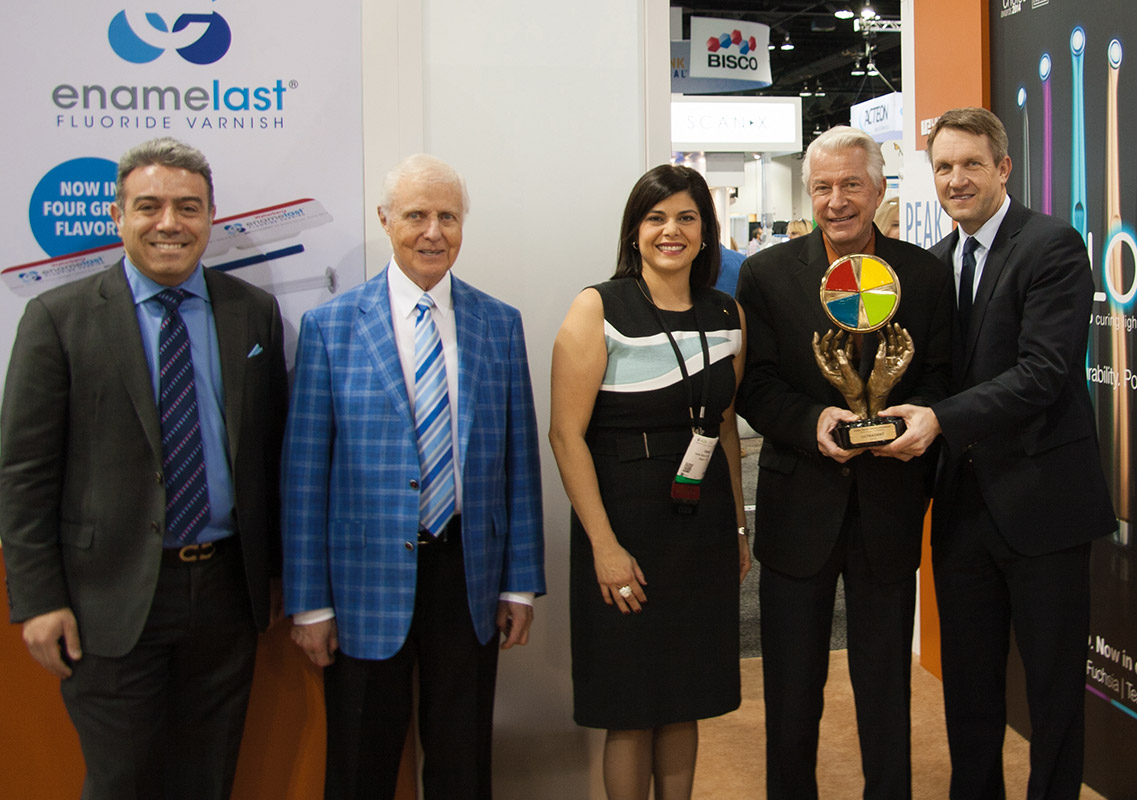 ​ ​​​​​​
"I cannot think of an award more meaningful to receive," Dr. Fischer remarked. "Ultradent started as a small family company and has since grown to over 1,700 employees, but we still strive to work as a family would, with our core values and ethics always top of mind, including honesty and integrity. I tell our employees—​who deserve most of the recognition for this award—that this award will serve as a reminder to not only be humble, but to always remember that it takes decades to earn trust, and moments to lose it."
​

​ ​​​​​​
Joining in the presentation of the award was Dr. Motamed, who originally conceived of the honor and who organized the award's voting process and selected the dentists across the country who would help choose the winner. He said, "This award comes from dental professionals, dental organizations, dental educators, and the dental industry as a whole. It​ goes to the company who most displays ethics and truth in advertising, puts patients before profits, is knowledgeable about what they do, creates dependable products, and who provides excellent customer service—and that company is Ultradent."


He continues, "It is so important to recognize companies that do things the right way and who set examples for others to follow. In this respect, dental researchers and dental clinicians nominated a few companies from over 3,000 to choose from. From there, dentists across the United States got to vote for one company that they believe embodies those ideas, and the 2016 award goes to Ultradent."


Dr. Irene Marron-Tarrazzi, Vice President of the ADA, formally presented the award to Dr. Fischer and Ultradent on behalf of the dental industry as a whole, saying,


"On behalf of the American Dental Association and the 159,000 members that we represent, as well as 22,000 students, we congratulate Ultradent for providing us with top-quality products and for always staying at the cutting edge of technology and dental materials. Thank you for your support, and congratulations."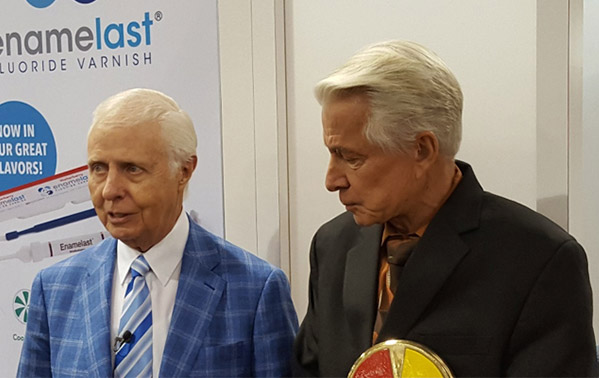 ​ ​​​​​​
Additionally, Dr. Gordon Christensen, renowned key-opinion leader dentist, founder of Clinician's Report, and one of the board members of the Golden Hands Award selection committee, attended the event. "We're delighted that Ultradent received this award. Last year, we (Clinician's Report) evaluated somewhere between 500-700 new products from about 3,000 new companies and it was very interesting to see because only one of those products, out of numerous that we evaluated, met their claims. That can be frustrating when you see so many products on the market, as my publication, Clinician's Report, doesn't take money from any company—so our reviews are what they are. Honesty in dental products and marketing must be emphasized, and Ultradent embodies this."


Last, Dirk Jeffs, president of Ultradent, "First of all, the origin of the award and the way that the winner is selected and the fact that it comes from dental professionals—those are our customers and those people are our market—and to be honored in this way by those we aim to serve is the most rewarding thing about it. As a representative of the sales and marketing aspect of the company—the fact that this is an award for truth and ethics in advertising—I'm proud of our team for being recognized for their desire to be truthful in what we present in our marketing. That applies to our sales force too—telling it like it is, not exaggerating, not over-selling and sticking to nothing but the truth. Having people recognize that is meaningful."


Prominent doctors involved in selection, assistance and support of the award include: Dr. Gordon Christensen, Dr. John Farah, Dr. Howard Farran, Dr. Edward Feinberg, Dr. Eddie Harouni, Dr. Howard Landesman, Dr. Brian LeSage, Dr. Pascal Magne, Dr. Michael Miller, Dr. Hessam Nowzari, Dr. Terry Pannkuk, Dr. Ron Saidara, Dr. Han Scoble, Dr. Gary Solnit and Dr. Frank Vidjak.


The Golden Hands Award of Xcellence has the distinction of being the most elaborate award in dentistry. Conceptualized by Dr. Motamed, the sculpture has been designed and made by commissioned artist and master craftsman, Donjo. Using the lost-wax process, the sculpture is made of casted bronze over an Italian marble base. The hands are patina. The logo is casted bronze, then polished and enamelized with automobile paint. The sculpture stands 16 inches tall and weighs 18.4 pounds. The sculpted Golden Hands of Dentistry are shown upholding the four colored triangles of the dental profession: Dental Education, Dental Professionals, Dental Organizations and the Dental Industry— all pointing to a common core.