From Fortune. ©2022 Fortune Media IP Limited. All rights reserved. Used under license.
At a time when employee retention issues are common conversations on social media and in boardrooms, employers are looking for more and more ways to combat turnover and attract top candidates.
While no company is immune to cultural shifts, Ultradent has been able to create an invaluable culture and quality employee experience. This is evidenced by Fortune Magazine honoring Ultradent as the fifth Best Large Workplace in Manufacturing and Production for 2022.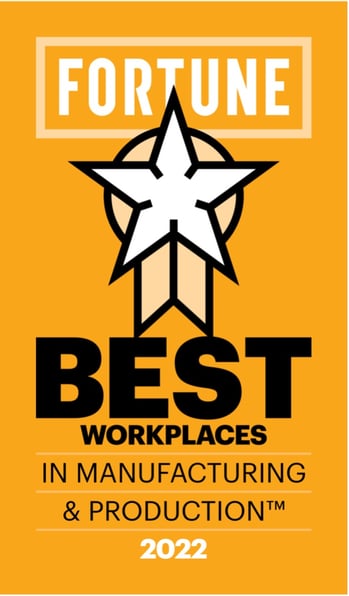 After debuting ninth on the list in 2021, Ultradent management took valuable feedback from team members and worked to address their needs.
"We have a culture of continuous improvement. We strive to get better each day," says Ultradent President and CEO Dirk Jeffs. "Being recognized by Fortune Magazine reflects the work of everyone throughout the company trying to get better each day."
Since starting Ultradent at his home more than four decades ago, CEO Emeritus Dr. Dan Fischer sought to create a workplace where people feel valued and where creative, innovative thinking is rewarded.
"Our people have been incredibly adaptable and resilient over the last few years," Jeffs continues, adding that Dr. Fischer's example as a leader has shaped the work environment since the company began.
"For Dr. Fischer to have built this company from a kitchen table to now selling products in more than 130 countries, and to keep the compassionate, family-oriented environment is truly commendable," he says.
Employing more than 1,800 people globally and more than 1,200 based out of its Salt Lake City area headquarters, Ultradent has maintained the core values Dr. Fischer set forth at his home in 1978: Integrity, Hard Work, Care, Innovation, and Quality.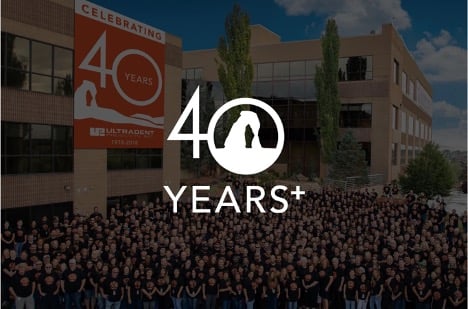 "Holding ourselves to those core values has been critical to building the kind of culture that gets recognized by organizations the likes of Fortune," Jeffs says.
In August of 2022, Ultradent welcomed more than 120 dental professionals from around the world to HQ for another famed Ultradent Summit. This was the first one on main campus since 2019 due to the pandemic. These summits have historically been known for offering top-tier CE courses from elite lecturers. While the CE was still there, this Summit had a bit of a different feeling, a little more like a reunion. Clinicians were eager to pass through the familiar halls, learn from their peers, and chat with their favorite Ultradent employees—the same employees they've been seeing for years and years, sharing experiences with, and building relationships with.
As a relatively new employee (by Ultradent standards) of only a few years, seeing these folks reconnect truly stood out as special moments. Their connections are so longstanding, so deep, that it was like old friends running into each other during an afternoon out on the town. They shared stories from years past, caught up on each other's families, and talked about plans for the future; conversations that are only possible because people stick around at Ultradent. My three years of employment here are by far the least on my team. It's common to be in a meeting filled with 20-year employees. There are a lot of reasons for that, but it's the core value of Care, detailed by Dr. Fischer so many years ago, that really stands out.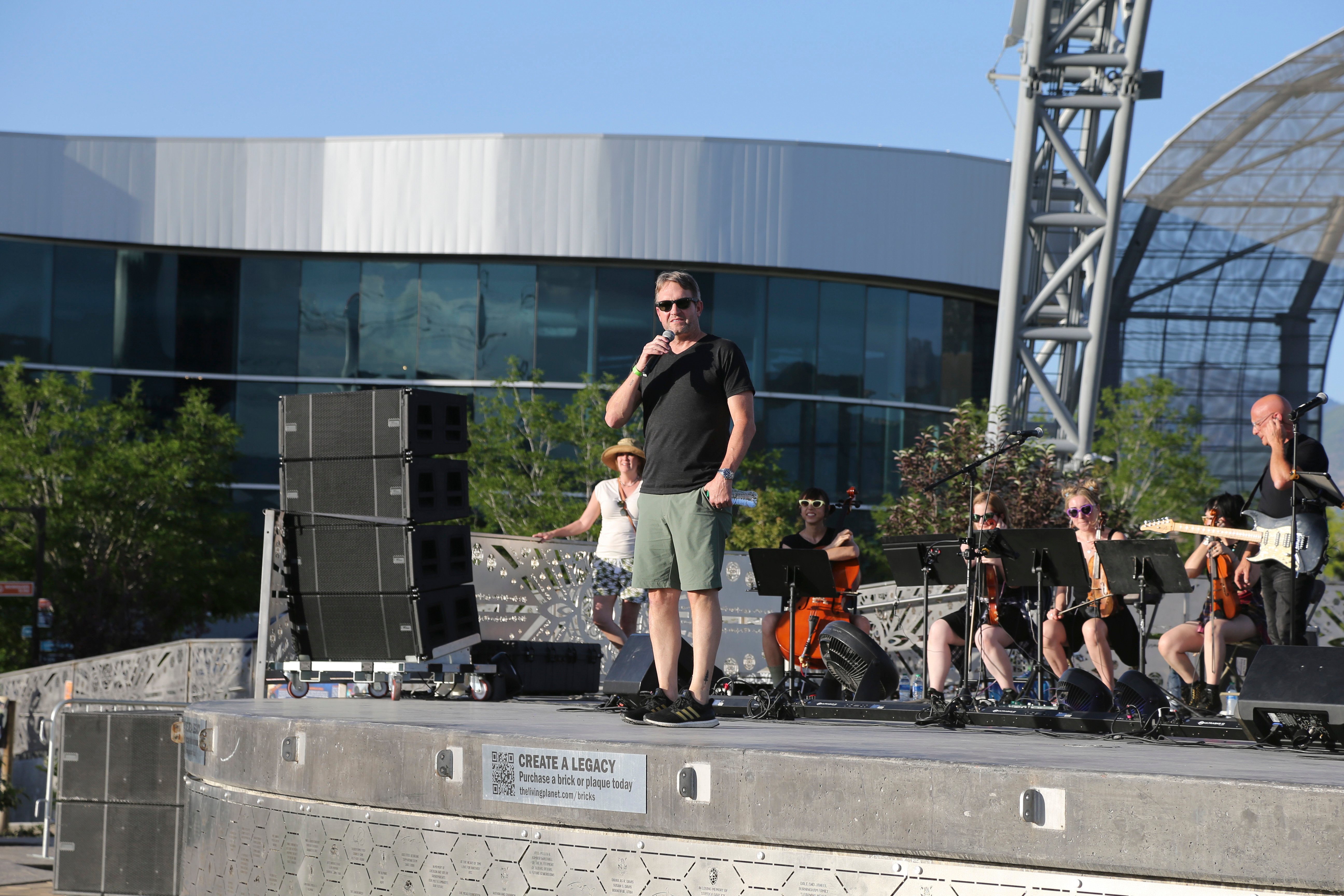 Ultradent President and CEO Dirk Jeffs speaking to colleagues at the 2022 Ultradent Summer Party.
Care for each other. Care for the community. Care for the company's mission: To Improve Oral Health Globally.
"I want to commend our people for their strength, resilience, and remarkable creativity that has gotten us through difficult times and made us stronger," Jeffs says, always quick to praise the collaborative efforts of Ultradent team members.
Those collaborative efforts and commitment to core values have led to Ultradent having the award-winning culture it does today. If joining our team is right for you, check out our careers page.