Ultradent is proud to announce its endorsement and support of Veterans' Smile Day, an initiative that encourages dentists across the country to offer a day of free dental care and support to our nation's military veterans anytime in the month prior to or after Veteran's Day, which is November 11th. The foundation also encourages offices to host Veterans' Smile Day events around Memorial Day and/or the 4thof July if that better fits their office's schedule and agenda. Ultradent will support the cause this year and in the years to come with digital and public relations support, as well as through dental product donations to dentists across the nation that wish to hold their own Veterans' Smile Day events.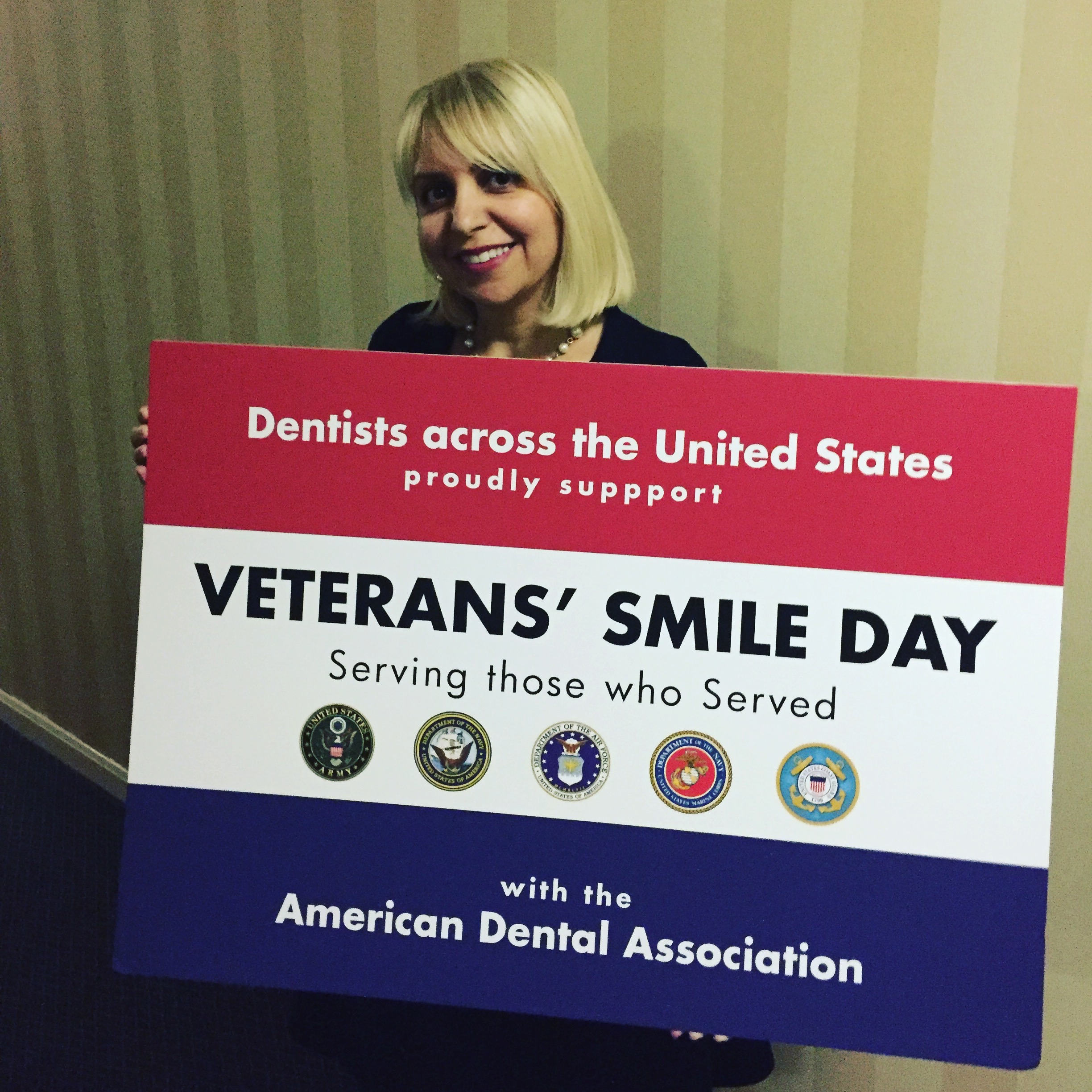 Veterans' Smile Day focuses on giving back to the brave men and women who have served our country.
"I have a son who is active military in the U.S. Army. Certainly, that experience has changed the level of understanding for me about the amount of gratitude that our veterans deserve. I have a daughter-in-law who is in the military as well, she is married to my son who is in the Army, so our military family is growing. I'm so proud of them and all they sacrifice for our freedoms and so many of the things that we take for granted," said Dr. Dan Fischer, Ultradent's founder and CEO. Of the company's endorsement and participation in the Veterans' Smile Day cause, he said, "I think it's so important to remember not only those who paid the ultimate price with their lives, but also those who go on to bear the scars of war for the rest of their lives."
After seeing a great need for better and more thorough benefits and care for returned servicemen and women, Dr. Karin Irani, a practicing dentist in Los Angeles and recipient of Ultradent's Icon of Dentistry Award for her work with veterans, co-founded Veterans Smile Day in 2012 with Dr. Deryk Pham, a former U.S. Navy dentist.
Dr. Karin Irani gets to know a veteran she treated at a Veterans' Smile Day event. Dr. Karin Irani co-founded Veterans' Smiles Day in 2012.
Dr. Pham says, "While serving my country as a U.S. Navy dentist deployed to Iraq with my Marines, I saw firsthand what was occurring to the physical and mental health of our military members. These wars and overseas battles have severely damaged our returning heroes." He continues, "A common misconception is that veterans qualify for full benefits upon their return from active duty, but the U.S. Department of Veterans Affairs hospitals have long waiting times and provide only limited care. Knowing this, I promised that when I finished my military career and transitioned back into private practice, I would help my fellow veterans."
The foundation held their first Veterans' Smile Day event on Veterans Day weekend in 2012, where they were able to provide free dental care to 35 grateful veterans at one dental office.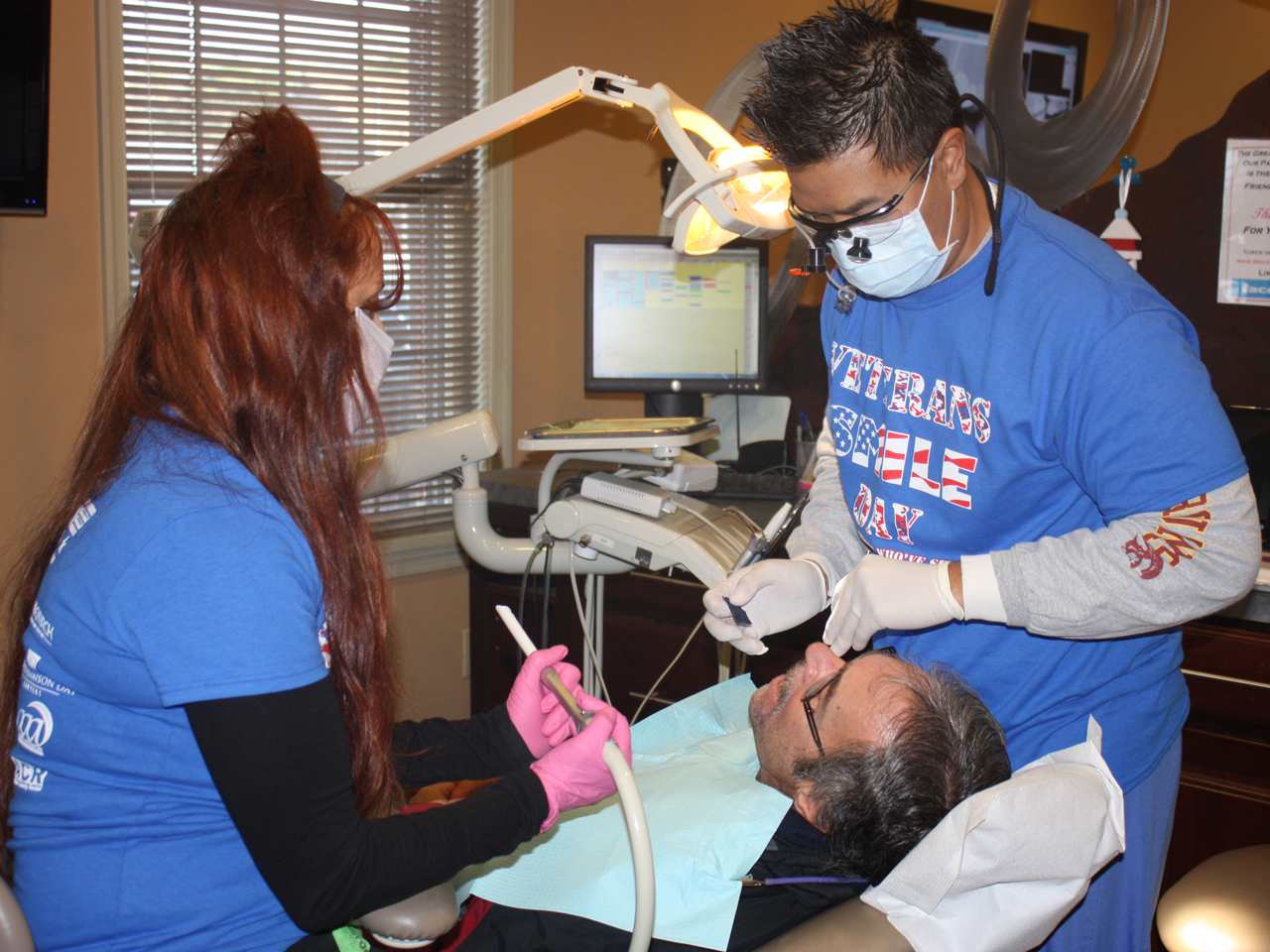 Dr. Derek Pham provides free dental work for United States Veteran at a Veterans' Smile Day event.
Today, more than 300 offices participate across the country and Dr. Karin Irani says she hopes to see that number continue to grow.
"Any dentist or dental office can participate. In order to do so, we encourage them to set aside as much time as they can—whether it's a couple of hours, a half day, a full day, or by opening their office on a Saturday to serve local veterans in need. If they reach out to us through our website, we can help provide them with donated supplies if needed, as well as public relations to help spread the word about their event." said Dr. Irani. "Giving just one day of dental care—which most dentists can do by volunteering their time or office for the Veterans' Smile Day event—can truly change the life of a veteran. We need to open our doors and hearts to this very grateful population who deserves our help. They've kept us safe, the least we can do in response is to show our appreciation by doing what we do best."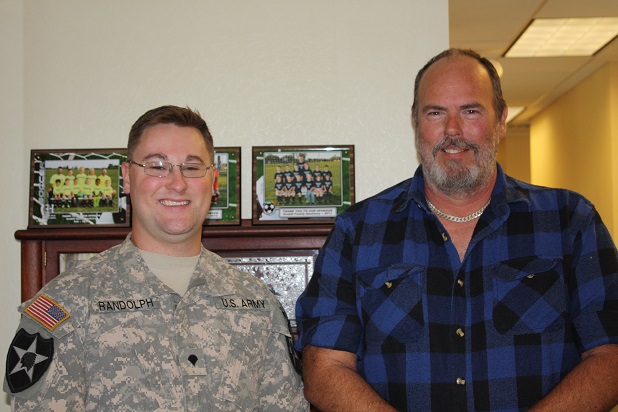 Two veterans from different generations bond over common experiences and smile after receiving free dental care at a Veterans' Smile Day event.
To find out more about how you can host your own Veterans' Smile Day event anytime from now until the end of November, or in conjunction with Memorial Day or the 4thof July, please visit veteranssmileday.org. For veterans looking for a dentist in their area that provides free dental care for veterans as a participant in Veterans' Smile Day, visit http://veteranssmileday.org/participating-dentists/