There is nothing one can do well, in a quality sense, when it comes to operative dentistry in the presence of bleeding. That is why I believe Ultradent's tissue management line—most notably, ViscoStat® or Astringedent® X (in combination with the Metal Dento-Infuser® tip)—to undoubtedly be the most versatile products that we offer. They're not only needed, but they're absolutely paramount to the success of the greatest amount of dental procedures that a clinician performs.
Be it impression-making or in direct-placed restorations, ViscoStat and Astringedent X will quickly, readily, and most importantly, predictably stop bleeding. To be able to do that without leaving the residue of many of the clay or mud-like hemostatics still on the market today, which can contaminate the bonding surfaces and the like, is incredible! Stopping the bleeding quickly so dentists can move on with the procedure means that these products can positively influence more dentistry than anything else. Also, thanks to the aforementioned fast-action and predictability of ViscoStat and Astringedent X, these products are sure to not only be the most useful and versatile tools in a clinician's arsenal, but they're also likely to save them and the patient a vast amount of quality time—a priceless commodity.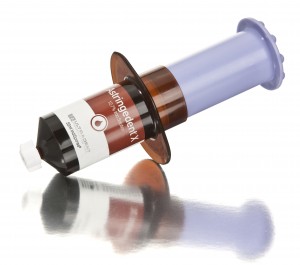 We're a company that manufactures cutting-edge dental materials that raise the bar for quality dentistry. Despite Ultradent's many innovations over our 36 years in the dental industry, I continue to rely on quality tissue management products—the ones that came first and led the way for more than 500 products we offer today—as the fundamentals in almost everything I do. They're still the most versatile and valuable products that virtually every dentists needs and uses every day.