Ultradent Receives Medal of Honor from French University


​
On January 9, 2017, the University of Montpellier in Dardilly, France presented the Medal of Honor, the university's highest recognition, to Dr. Dan Fischer, founder and CEO of Ultradent Products, Inc., who received the award on behalf of the company. Since 2009, Ultradent has been involved in the University of Montpellier's dental program, helping provide practical training to students in tooth whitening adhesions, veneers, and even management and leadership through product support, training, and lecturing.





Upon receiving the Medal of Honor, Dr. Dan Fischer said, "Receiving this award was very humbling and a sweet gesture by our colleagues at the University of Montellier… I am very honored to accept it on behalf of the entire company and everyone's hard work and effort in partnership with the University of Montellier."






Learn More about Medal of Honor Cere​mony »



Ultradent Products, Inc. Proudly Introduces Mosaic™ Universal Composite

On February 21, 2017, Ultradent Products, Inc. unveiled a new, groundbreaking composite—Mosaic™ Universal Composite. Mosaic composite balances beauty and performance for lasting, lifelike restorations. It can be used for all restorative purposes: basic or complex. Its well-balanced nanohybrid formula produces restorations of the highest quality, combining the strength properties required for posterior use with the esthetic characteristics desired for anteriors, ensuring superior results both visually and functionally.

Learn More About Mosaic Universal Composite »
Ultradent Announces Online Returns
On February 8, 2017, Ultradent launched its Online Returns program, allowing customers to return unopened items without ever having to pick up the phone. The program allows customers to log in to their online account, select "Return Items," select their office location, and print off a shipping label from the comfort of their office or home.
​Go to Online Returns »
​4th Floor Addition to Ultradent Headquarters Slated to Open in June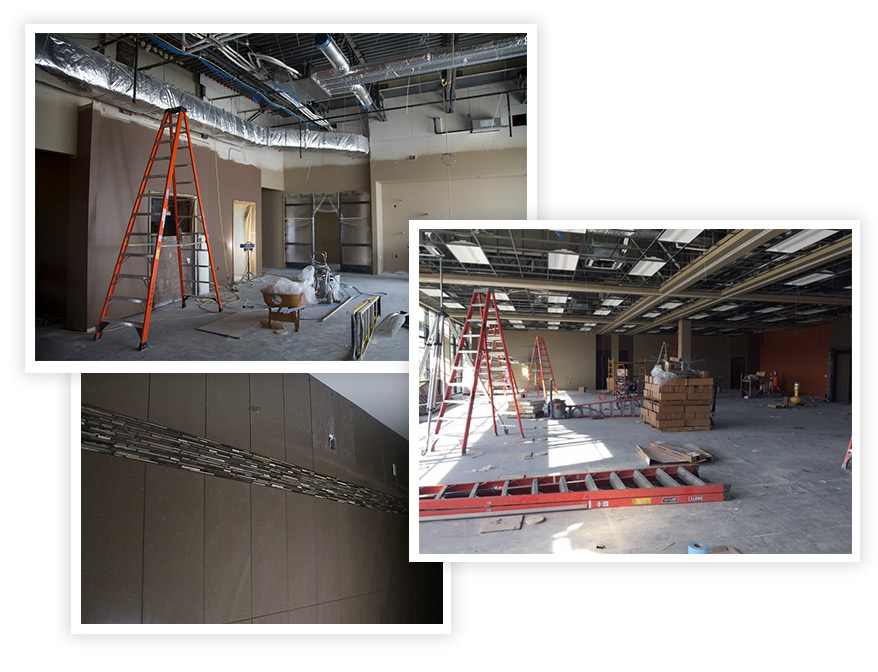 ​
Latest 4th floor construction photos
For the past year, Ultradent has been busy expanding its headquarter offices to include a spacious fourth floor addition. While major construction is scheduled to wrap up at the end of April, the fourth floor will officially hold an open house for employees on May 9th-10th. An official celebration for invited guests is on May 31st from 6:00pm-8:00 p.m.
The new addition will feature a large conference room with the capacity to fit 304 people for education, seminars, company celebrations, meetings, and events. The space will also boast spectacular views of the Wasatch and Salt Lake Valleys.
To read more about what's been happening at Ultradent, check out our
press room
. Or keep following along with us here on The Arch, where there will be many more additions of The Ultradent News Corner to come.
​Learn More About Ultradent »