"I can tell you that volunteer humanitarian dentistry is one of the most rewarding things I've ever done,"
says Dr. Clyde Larsen of the extensive dental humanitarian work he's performed worldwide since his formal retirement.
Of his most recent trip, he says, "I always felt a connection to Mongolia and a desire to go there. When a humanitarian missionary friend of mine told me that the mayor of Choibalsan was looking for two American dentists to come work on the children there, I knew this opportunity was for me."
Shortly after hearing about the opportunity, Dr. Larsen invited his colleague, Dr. Duane Orchard—who also lives in Price, Utah—to join him on this adventure. The two dentists gathered as many donated dental supplies as they could, including numerous
Ultradent products
, and journeyed to the remote city of Choibalsan, Mongolia. There, Dr. Larsen spent six weeks and Dr. Orchard spent four weeks working exclusively on elementary-aged children.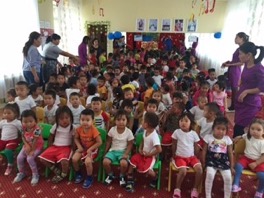 ​ ​​​​​​


"While I was there, I examined 800 students and did 400 fillings at a school in a portable unit with no anesthetic and no running water. I worked mostly on the youngest children—ages two to five years old—and Dr. Orchard worked on the older children," he recalls.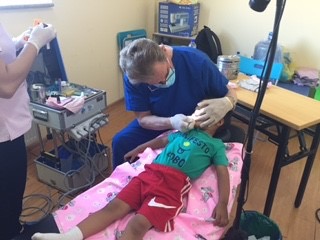 ​ ​​​​​​


Because they had no anesthetic, Dr. Larsen said he had to learn new techniques shown to him by the few Mongolian government-appointed dental workers that assisted him. The workers showed him how to be extra gentle on the children, and he had to be careful to stop right before his patients began to feel pain. "I usually could get all of the decay out," Dr. Larsen said, "but sometimes, because of their pain, I just had to get as much as I could with the hope that it would mitigate any pain they might experience from that decay until their baby teeth eventually fall out."

And decay, he says, is rampant in the children of the country.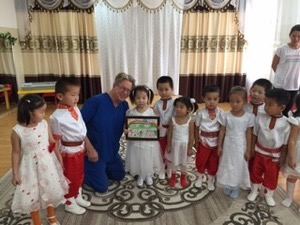 ​ ​​​​​​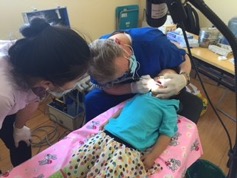 ​ ​​​​​​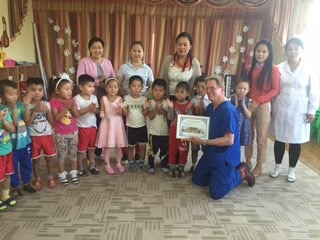 ​ ​​​​​​