"It's giving back. I feel so lucky and blessed to have what I have and to be able to do something with a great group of people that at the end of the day, leaves someone else far better off than they were before. It is incredibly fulfilling to me," says Karen Phillips, Ultradent's Director of US sales, of her recent humanitarian trip to the Dominican Republic as part of the Crown Council's Smiles for Life Foundation.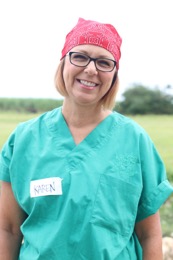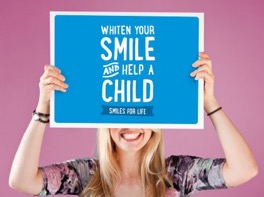 Ultradent supports the Crown Council and their Smiles for Life campaign every year by donating teeth whitening products to participating dentists across the US, who then put the proceeds from the teeth whitening procedures toward the Smiles for Life Foundation. Then the Foundation creates missions, like the one attended by Karen Phillips, and many other initiatives throughout the world to help to benefit children and children's charities.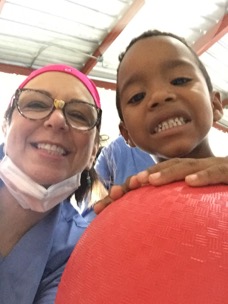 For this particular excursion, Karen, along with numerous hygienists, dentists, and volunteers, spent seven days in the Dominican Republic traveling to remote areas where dentists are either very difficult to access, or there simply are none. When they arrived, Karen said she was amazed to see how many people lined up for hours in the sweltering heat to receive basic care. "We see people from age five to people in their mid-sixties or even older. We perform a lot of extractions, a lot of cleanings, and a lot of fillings," she says.

"But," she adds, "I think one of the coolest and most rewarding things I was able to do on the trip was to create veneers for many of the young adults who were missing one or two front teeth. Because of their missing teeth, these otherwise bright and capable young men and young women aren't able to get jobs in the resort industry. We saw about 50 of these types of cases, and using Ultradent's Uveneer™ composite veneer template system​, we were able to fix their front teeth and give them brand new composite veneers," she says, almost choking up.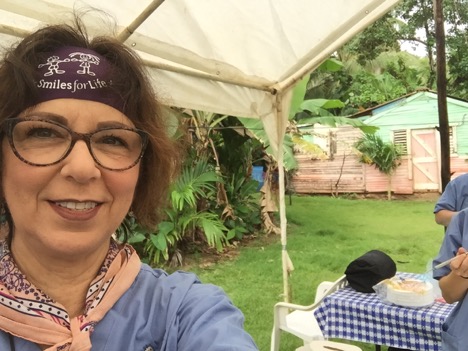 Overall, Karen and with the Crown Council volunteer group were able to treat 350 patients in five days—where they worked sun-up to sun-down, sometimes in the blazing heat, sometimes in the mud, oftentimes with chickens clucking at their feet, and even at one make-shift clinic with a hornet's nest above their heads—but they did it with a smile, knowing they were helping someone else smile too.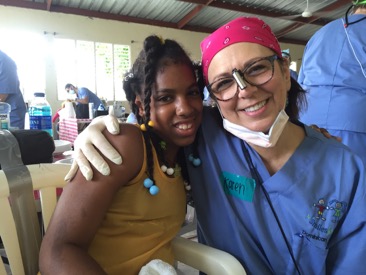 "It's incredible to see their smiles, and often tears, when we hold that mirror up after we fixed their front teeth. Sometime it's us, the caregivers, smiling and choking up even moreso than them! It's very moving because this one little change has the power to change their life!"



In addition to the fact that it was an amazing humanitarian trip to be a part of, Karen says getting back to her roots as a dental assistant was also very fulfilling. She says, "I also loved being there with the kids. Sometimes it's the first time that they're introduced to taking care of and brushing their teeth—because very often, their parents haven't had the resources to teach them. It's great to start them off on the right foot with their dental hygiene."



Learn more about Ult​radent's Human​itarian Efforts​ »​