According to a recent Dental Economics article1, the overall cost of impressions is greatly influenced by the time spent taking the impressions themselves. The article's author, Dr. Ronald D. Perry, says "a close examination reveals the financial impacts of impression-taking involve far more than material costs, and many dentists who seek to cut corners in this area may be costing themselves more in the end." Thus, it is the quality of the material and time spent on the procedure that determine how much impressions may be costing the average clinician.
Dr. Perry goes on to describe how chair time plays a critical role in the cost of an impression. He states that it can take up to 18 minutes for clinicians to take an impression when one factors in cord or retraction paste placement and setup (five minutes each) and mixing time and syringing/seating the tray (one minute each). Dr. Perry concludes, "If you aim for $2,500 of production in an eight-hour day, that means your time works out to a value of $5.21 per minute. Therefore, your cost per impression in time alone is $93.78. Add in the actual material cost of around $7, and you see the real cost of an impression is $100.78."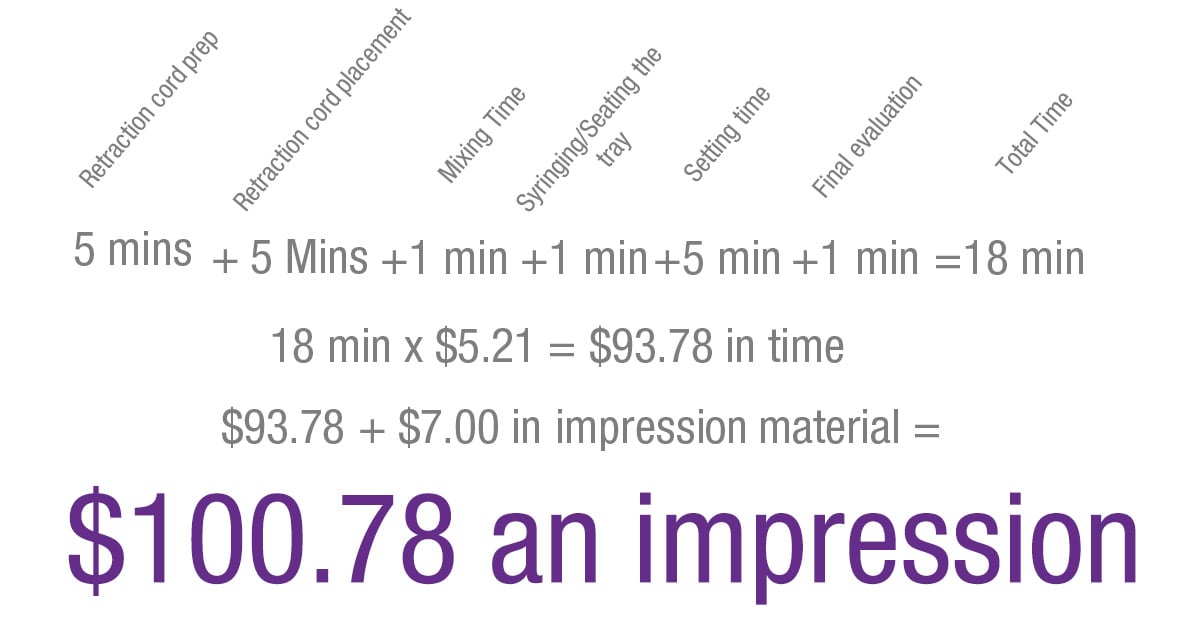 According to a survey from the
American Dental Association
, it can be estimated that the average dental practice takes 384 impressions per year—including 360 crowns, 12 full or partial dentures, and 12 inlay or onlay restorations. If you are taking 384 impressions per year at a real cost of $100 each, that means impressioning costs dentists about $38,400 annually!

Thermo Clone™ VPS impression material
addresses both the issues of time and impression error or failure, thanks to the Thermal-Accelerated Set feature.
Thermo Clone material
allows for up to a minute-and-a-half of working time (compared to the leading competitor's thirty-five seconds of working time) to reduce clinician error, and sets over two minutes faster in the mouth (at 2.25 minutes compared to average four minutes with the leading competitor), leading to less distortions as many patients inadvertently move and grow uncomfortable if the impression material is in their mouth for too long.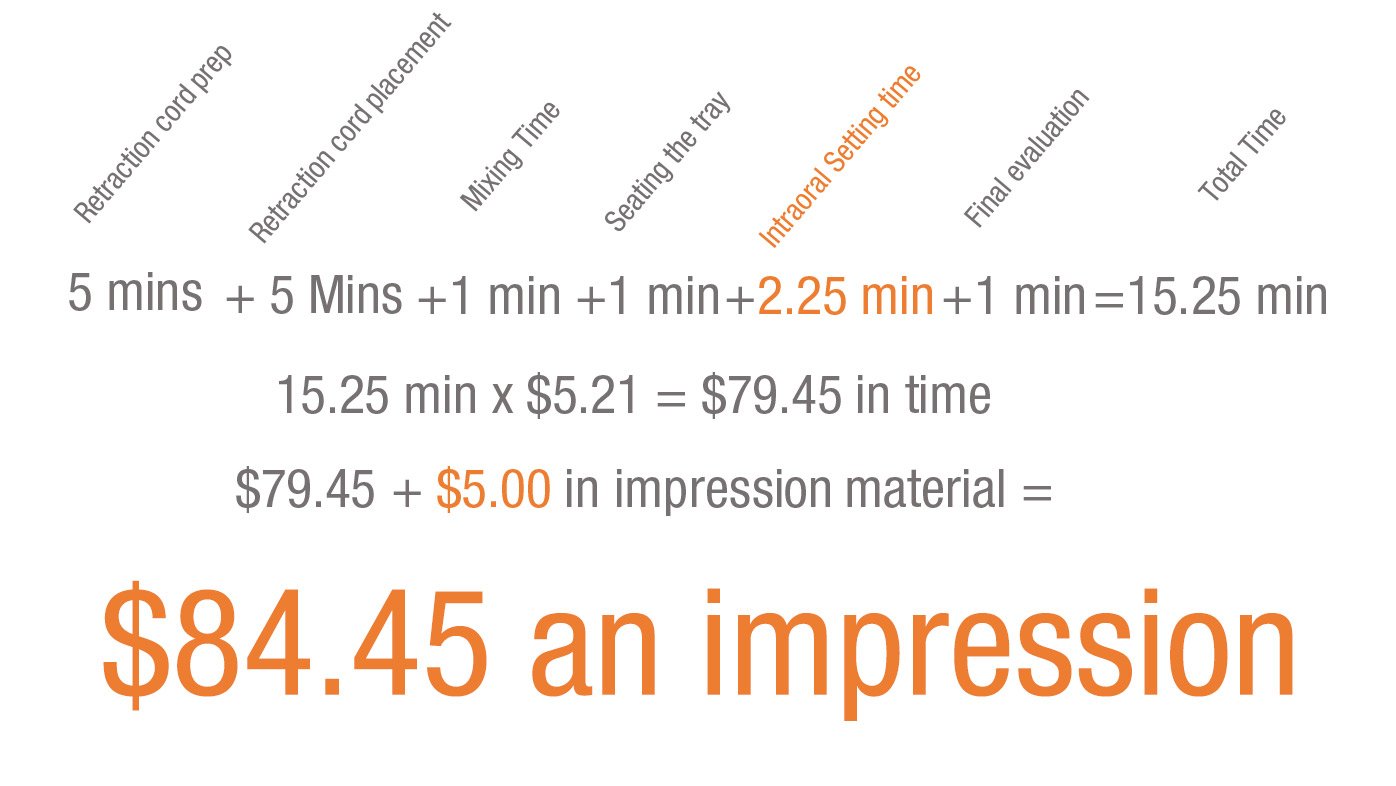 Thermo Clone VPS impression material saves the clinician $5,972 dollars annually!
​
Clearly, time—literally every single minute—is incredibly valuable to clinicians. When you use an impression material that features consistent setting times and a Thermal-Accelerated Set, like
Thermo Clone material​​
, you put valuable, hard-earned money back in your pocket while getting the right impression, the very first time.