Being a dental hygienist is full of rewarding and fulfilling moments—but it's certainly not without its own unique challenges and surprises. Among Ultradent's many talented team members are two RDHs: Crystal Barnes, who is the hygienist for Ultradent's Clinical Team, and Hartley Lojik, who manages Ultradent's social media content. We asked them to share some of their insights into what they wish they had known before embarking on their RDH journey.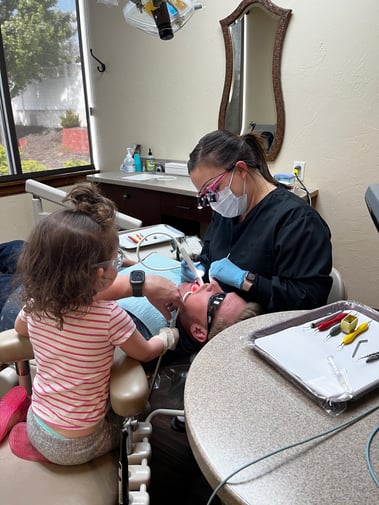 Crystal Barnes (RDH, Ultradent Dental Hygiene Advisor) working at her office in Salt Lake City, Utah.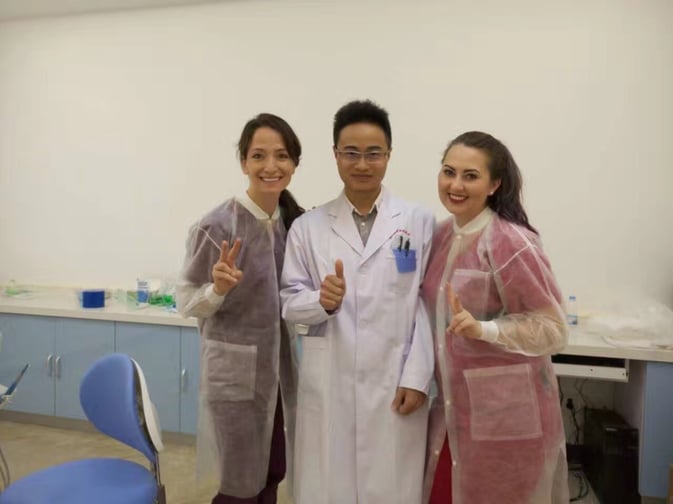 Hartley Lojik (RDH, Ultradent Social Media Manager) while on a humanitarian mission in China.
In regards to pay, the starting rate can be good but raises are often hard to come by. Know your worth and make sure you're continually finding ways to improve your abilities, like laser certifications, and CE courses. When it comes time to negotiate, know exactly what you provide to the practice. Are you increasing your offices ROI with patient care in mind, or just doing the minimum job requirement? Also, benefits/insurance/PTO are not as common (as we'd like) for dental offices to offer unless you work for large corporations.
Patients often ask when I'm going back to school to become a dentist or don't know the difference between an assistant and a hygienist.I just try to not let it bother me, because they don't mean anything by it—they just don't know. If you are a male hygienist, you are a minority, and some patients will also assume you are the doctor.
Many people don't enjoy getting their teeth cleaned. For some of your patients, you will be the most stressful part of their day. All you can do is work through their fears and continually reassure them throughout the treatment. Some people will hate you for no reason, and there will be patients you don't love to see. It's just part of the job.
Your title will say hygienist, but you will feel more like a therapist to some patients. You will build some strong connections.

Along with that, patients' energy can rub off on you. The happiest patients will put me in the best mood, and I feel like I'm on my A-game and then the anxious patients can put me on edge.
The amount of patients who don't brush their tongue is surprising. Tone matters a lot when addressing these types of situations. Be kind, be gentle, and explain how they'll improve their overall oral health by regularly cleaning their tongue.
Patients tend to push for a "regular" cleaning no matter how much you educate them on gum disease. Deep cleanings can scare or worry many patients. Explain why they're needed and lay out the steps you as a hygienist can take to help make it as comfortable as possible.
Dental insurance companies will dictate treatment which causes frustration with costs and billing for patients.
Working clinical beats up my body more than I expected. I do proactive maintenance to best mitigate the physical challenges. You can find some great suggestions

here

and
Your hours aren't as flexible as you may have heard. You will most likely be working 7:45 a.m.–5:15/5:30 p.m. But on the other hand, work life balance is great because you don't take your work home!
Finding an office with your same values is difficult but so rewarding once you find that gem!
It's essential to be aware of both the rewards and challenges that come with being a dental hygienist, from managing patient expectations to finding the right work environment. By understanding these crucial aspects, you can better prepare for a successful and fulfilling career in dental hygiene.
About the Hygienists: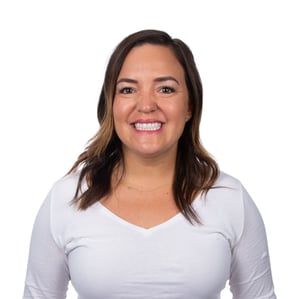 Crystal Barnes, RDH, attended Salt Lake Community College and graduated as a Registered Dental Hygienist in 2014. She has been in practice as a dental hygienist for 8 years and in the dental field for 12. Crystal enjoys meeting different people, being challenged with oral health, and the treatment of periodontal disease. Prior to hygiene, Crystal was a surgical assistant for 4 years with Utah Periodontal Specialists where she thrived and broadened her knowledge in periodontal education. She discovered her love of learning and treating patients and knew dental hygiene would be a great fit. Outside of her professional life, Crystal is passionate about being active. Whether it's high fitness, kickboxing, snowboarding, or hiking in the mountains. Most importantly, she loves being a mom to Ruby, a dog mama to Rylee, and a wife. Crystal's motto in life is lead with love.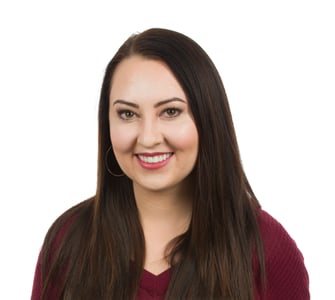 Hartley Lojik is a passionate healthcare professional with a dual role in the dental field. As a registered Dental Hygienist and licensed Dental Assistant, she's dedicated to promoting oral health and providing top-quality patient care. In addition to clinical work, she also manages the social media channels for Ultradent, where she contributes to spreading awareness about innovative dental solutions and fostering a sense of community within the dental industry.
With a commitment to excellence in oral healthcare and a flair for digital communication, Hartley strives to make a positive impact in the dental world by sharing knowledge and creating engaging content.