When we say Ultradent's goal is "Improving Oral Health Globally," we mean it—even when it comes to the coldest, darkest, driest, highest, and windiest continent on the globe: Antarctica.
Yes, even people in the South Pole get a toothache once in a while. And that's where Dr. Bob Koff from Colorado Springs comes in.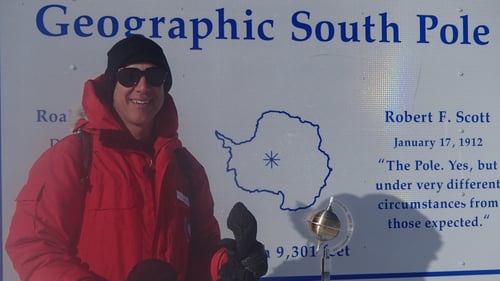 Upwards of 1,000 researchers live and work in Antarctica, researching topics related to biology, astronomy, environmental issues, and more. When Dr. Koff learned that the National Science Foundation (NSF)—a United States government research agency—had three bases on the icy, barren continent, his adventurous spirit told him he had to go.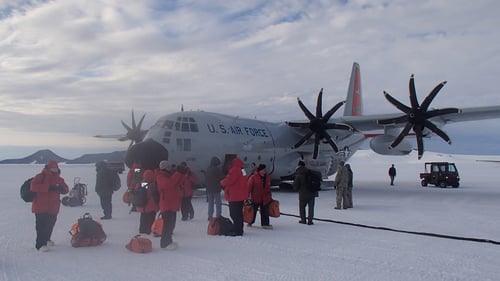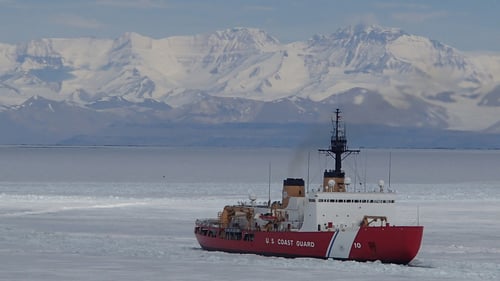 Over the past few years, Dr. Koff has traveled to Antarctica multiple times, with trips lasting from six weeks to six months. But before he could make his first trip to the southernmost continent, he had to wait for an important milestone.
"When I first found out they employed a dentist in Antarctica while I was on an eco-tour of South America in 1998, I knew it was something I wanted to do," Dr. Koff said. "But we had a five-year-old daughter at the time, and dentists can't bring their families to the bases. My wife made me promise to wait until [our daughter was in] college to go."
To pass the time until he could go to Antarctica—and to satisfy his urge to travel, volunteer, and experience new things—Dr. Koff ventured out on short dental humanitarian missions to places such as Central America, Israel, Madagascar, Siberia, China, and Romania.
Dr. Koff's wife, Pat, shares his adventurous spirit, and the family moved to St. Petersburg, Russia for a year so Dr. Koff could work as a dentist there. After living in Russia, the Koff family moved to Barcelona, Spain, where Dr. Koff's wife worked as a respiratory therapist and he took up the role of—in his own words—"house husband."
Finally, in 2012, after his daughter was grown and attending college, Dr. Koff boarded a cargo plane—the only mode of transportation to the NSF bases—and jetted off to McMurdo Station in Antarctica. For six months, he treated patients at McMurdo Station and a smaller base on the South Pole a few hundred miles away, flying back and forth between the two bases.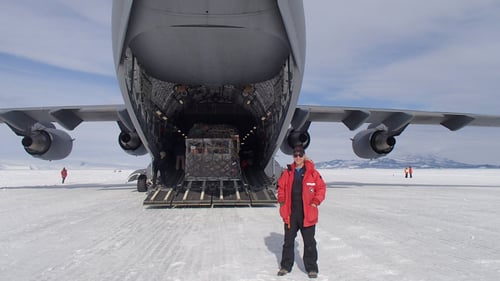 Of life in Antarctica—particularly McMurdo Station, where he spends most of his time—Dr. Koff says, "It's like a little town. There are chefs, and doctors, and engineers, and scientists, and all kinds of people. McMurdo is a little volcanic island with a very active volcano in the distance. It's very isolated. There's no cell service, no texting—it's like living in the old days where you have to actually socialize the old-fashioned way. I think it's kind of great! I really like that part of it."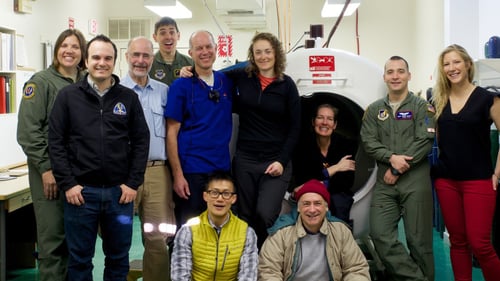 Living in Antarctica isn't completely without modern amenities, though. Dr. Koff says that those staying at McMurdo Station get to indulge in a few luxuries. "The food at McMurdo is amazing. The chefs have culinary degrees. They feed us prime rib, lobster, fresh artisan breads every day, and we have a soft-serve machine!" he says with a laugh. He continues, "There's even a band that plays to entertain us some of the nights!"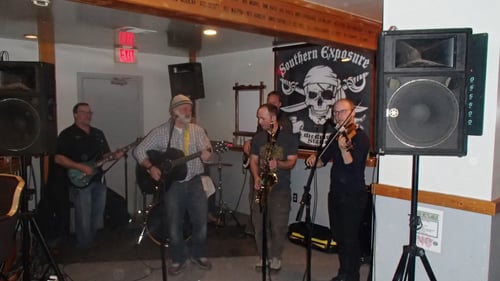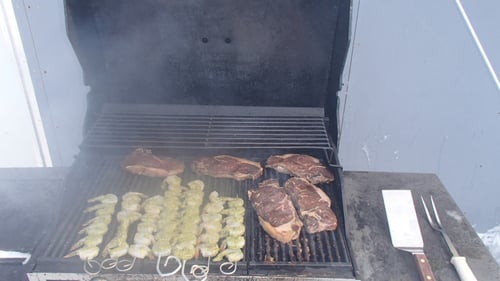 The clinic that Dr. Koff works at is small, but well-stocked. "The dental clinic at McMurdo is a one-chair office, but thanks to generous donations from Ultradent and a few other companies, we've been able to really upgrade what I'm able to do," Dr. Koff says.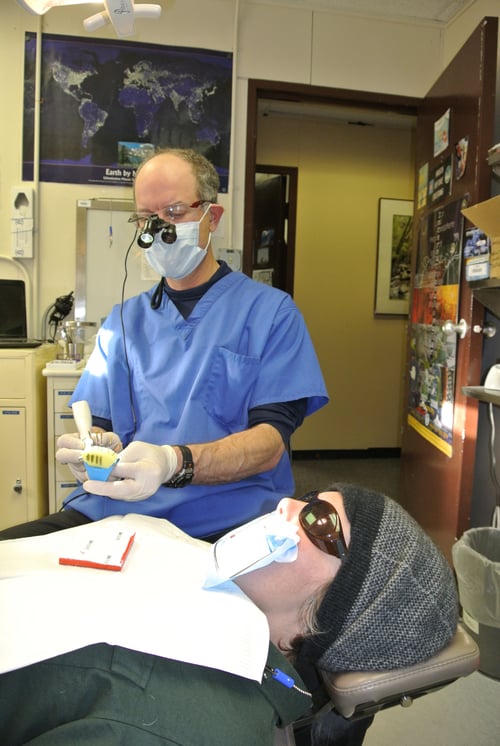 "My goal while I was there last time was to treat everyone onsite and not have to send anyone to New Zealand (the closest country, which is an 8 hour flight on a cargo plane) for, say, a root canal, which we used to have to do because we didn't have the resources. Now we have the products and resources needed, so I'm able to do those types of procedures."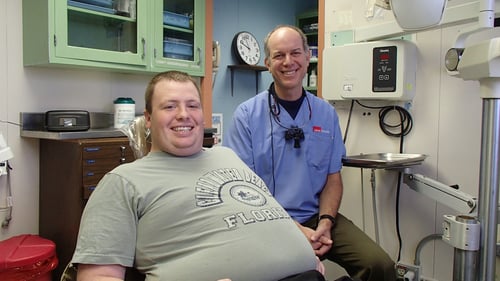 As for recreation during his off-time, Dr. Koff likes to hike—but not without taking many necessary precautions. "During the first hike I went on it was 55 degrees below zero! You're constantly having to check in via radio to make sure you're safe. It's usually about 40–50 degrees below zero with 24 hours of sunlight at McMurdo. Before you go out, you have to check the conditions. Condition Three means it's safe to go out. Condition Two means that visibility is low and it is under -50°F. Condition One means there's no visibility and that it's -100°F. We can't even open the clinic on those days."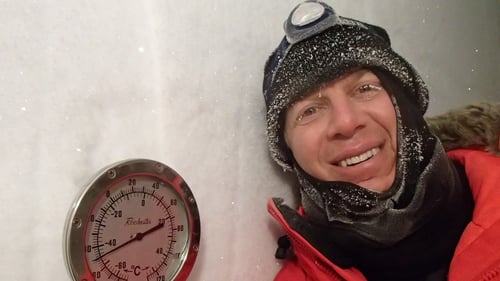 After he completes a trip to Antarctica, Dr. Koff reunites with his wife, Pat, in New Zealand, Fiji, Thailand, or another tropical—and most importantly, warm—location in the Southern Hemisphere. Then it's back to his home practice in Colorado Springs, where, he says, his patients have grown used to his frequent hiatuses and welcome him back each time, ready to get their dental work done from the famous "frozen dentist."
To learn more about Dr. Koff's adventures in Antarctica, visit his blog at www.frozendentist.com.