February is National Children's Dental Health Month and while there are a wide array of very important topics that pertain to children's dental health, it's most important to begin with the basics: good dental hygiene. However, with children, maintaining proper hygiene can prove to be quite the challenge, especially if they are just learning to take care of their teeth and/or if they love sugar and candy, as children are wont to do!
When we celebrated National Dental Hygiene Month last October, we broke down the four most important steps to maintaining good oral hygiene for adults, called the "Dental Hygiene Daily Four." The foundation for maintaining good dental health with children is just as simple. It's called the 2-2-2 Rule!
Using the 2-2-2 Rule, parents can help keep their children's teeth healthy. Let's take a look at what the 2-2-2 Rule means for children and their parents: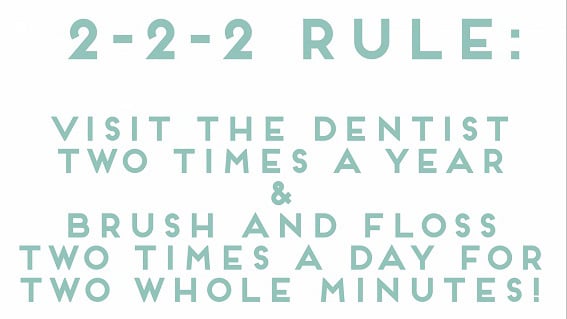 According to the American Academy of Pediatric Dentistry, more than 50% of children will be affected by tooth decay before age five—highlighting the importance of regular dentist visits twice per year. A child should start seeing a pediatric dentist when their first tooth appears, or by their first birthday.
Another fun fact? According to the Office of the Surgeon General, more than 51 million school hours are lost each year due to dental-related conditions. Help prevent lost school days by embracing the 2-2-2 Rule.
Following and teaching children the 2-2-2 Rule may also ease a potentially large burden on parents' wallets down the road. According to the American Dental Hygienists Association, every dollar spent on preventative dental care could save parents $8 to $50 in restorative and emergency dental treatments and potentially more in additional types of medical treatment.
Stay tuned for more tips on ensuring good oral health for your children in upcoming posts here on the Ultradent blog.