Ending childhood poverty, helping underserved kids get their next meal, helping to pay for a child to attend school, ensuring children around the world have access to clean water… they all seem like daunting tasks that we all want to help solve, and thanks to
Red Nose Day
, we can!
At
Ultradent
, we're proud to support Red Nose Day, and we're not afraid to show it!
Even our founder and CEO,
Dr. Dan Fischer
, is getting in on the concept of using humor and fun for a good cause. "There are children in America and all over the world that are disadvantaged in so many ways. One of the most important ways in which they're disadvantaged is in their overall health and access to healthcare. Additionally, their nutrition, their dental health, and their education suffers, or they don't get the help they need at all. This year, Ultradent very excitedly purchased red noses for our employees and outside sales representatives to wear to help raise awareness and show their support for ending childhood poverty and its effects." He continues, "Anything that can help alleviate this problem throughout the world is always wonderful to see and that is why Ultradent supports Red Nose Day. ​
"I love an organization that takes a fun, clever, playful approach like wearing red noses to show their support for such a worthy cause. I'll be wearing mine today!"
Dirk Jeffs
, Ultradent's president, echoed Dr. Fischer's sentiments. "Ultradent is honored to support and help raise awareness for Red Nose Day. An important core value at Ultradent is Care, and I can't think of a more important group of humans that we should be caring for than vulnerable children. It's important, and it's even our duty, to look out for and lend a hand to those who struggle to have their most basic needs met."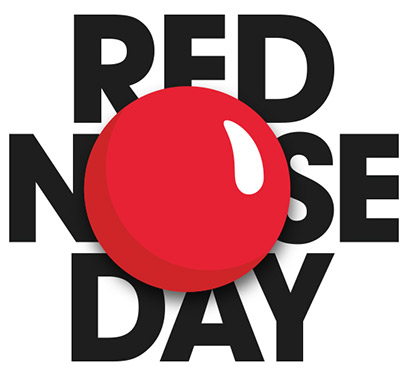 The money raised by Red Nose Day will go to children in some of the neediest communities in the U.S. as well as the poorest communities throughout the world. Proceeds of Red Nose Day are divided between

Boys & Girls Clubs of America,​ Charity Water

,

Children's Health Fund

,

Covenant House Feeding America

,

Gavi the Vaccine Alliance​

,

National Council of La Raza

,

Save the Children

, and

The Global Fund

.







​ To learn how you can get involved with and raise awareness for Red Nose Day, visit rednoseday.org.​
​
Learn more about Ultradent »