Ultradent may be known as "The Whitening Company," but it's a safe bet that Dr. Jaimee' Morgan, an esthetic dentist from Salt Lake City, Utah could easily be called "The Whitening Dentist." In fact, she says offering to brighten her patients' smiles for free as a patient bonus has proved to be the bread-and-butter of her business.

"I can honestly say Opalescence practically built my practice. Ten years ago when my husband and I opened our new practice, we were spending so much in different advertising methods to bring in new business. They were all pretty ineffective, so we decided to go with what we knew worked best, and that was word of mouth from existing patients,"

says Dr. Jaimee' Morgan, of Salt Lake City, Utah. "We began to offer complimentary whitening for our patients.....not just new patients, but all our patients. Our existing patients loved the perk and were quick to spread the word about our new offer."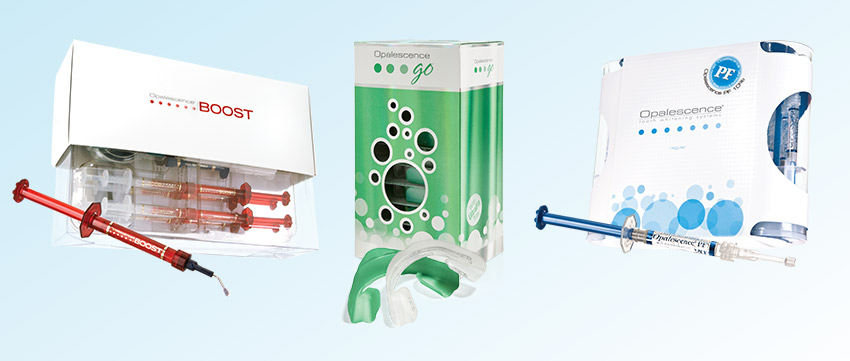 Opalescence Go, Opalescence PF
Whitening Systems, and
Opalescence Boost
Since then, Dr. Morgan's reputation of creating beautiful, white smiles for her patients has only served to expand her reach. She even gets Miss Utah America and Miss Utah USA contestants and winners ready for their state and national pageants by whitening and perfecting their smiles before they go in front of the judges.
She points to
Opalescence Go
as one of her favorite additions to the
Opalescence Whitening Systems line
—using it for new whitening patients as well as patients who have already gotten the in-office whitening treatment,
Opalescence® BOOST
to use as a touch-up.
"Opalescence Go flies off the shelf. My patients love using it for touch-ups and for travel!"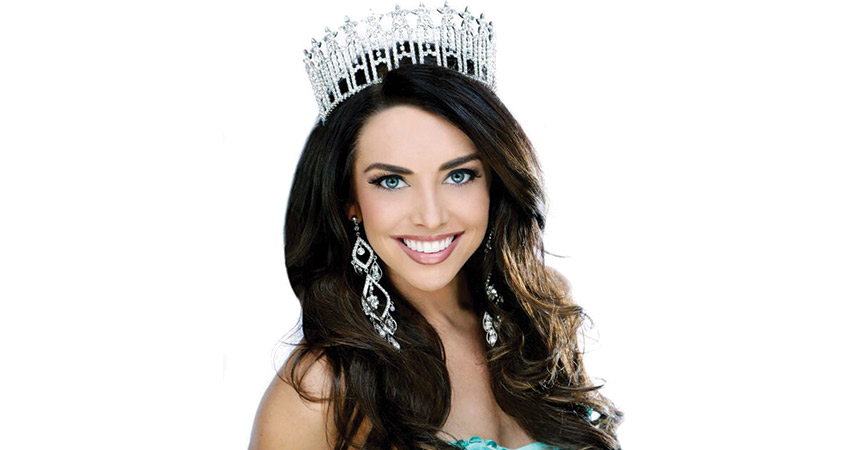 Miss Utah USA 2014, Marissa Powell.
Dr. Morgan whitened Marissa's
smile in advance of the Miss USA pageant
Dr. Morgan even uses
Opalescence
on her orthodontic patients.
"Many of my orthodontic patients use it during ortho treatment, allowing them to start the whitening process before they have their braces removed. Opalescence Go easily molds around their ortho brackets and as an added bonus, keeps porcelain brackets looking good and stain-free."
As for her patients who have been turned off to whitening because of sensitivity or pain, Dr. Morgan points to
Opalescence PF 10%
, as the key to getting them back on track. "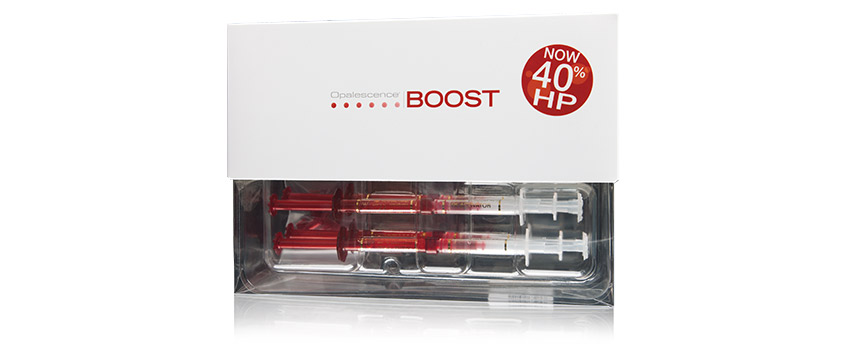 When a patient requests in-office whitening,
Dr. Morgan uses Opalescence® BOOST
and sends them home with Opalescence Go®
for take-home whitening and touchups
She continues, "The ROI of offering complimentary smile whitening for our patients. I figured it costs about $36.00 per patient to provide custom trays and up to 12 syringes of
Opalescence
. That $36 includes the alginate, stone, tray material,
Opalescence
, and tray case. When you realize that every new patient can provide an average of $800 to $1200 of production, you quickly see the advantage of and the effectiveness of providing smile whitening for your patients. Other advantages include fewer composite resin shades needed in the office and easier shade selection for porcelain restorations as well.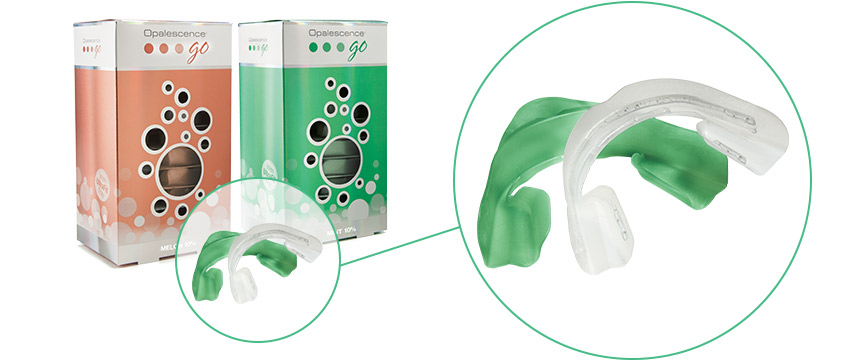 When a patient requests in-office whitening,
Dr. Morgan uses Opalescence® BOOST
and sends them home with
Opalescence Go® for take-home
whitening and touchups
Every time the patient comes in for recare we ask them if they need any additional
Opalescence
. If they say yes, we give them 2 syringes of
Opalescence
. If they want more, they pay a fee to cover the cost of the additional whitening material. So when other clinicians ask me how important
Opalescence whitening
is to my practice, I can say that it rates as a #1 practice builder in my eyes.
"By coupling Opalescence Go with UltraEZ®, Opalescence's desensitizing gel with Potassium Nitrate, thanks to Opalescence PF's sustained release, they can get better and faster whitening results than they could using the high concentration systems available over-the-counter, and they get excited about whitening all over again."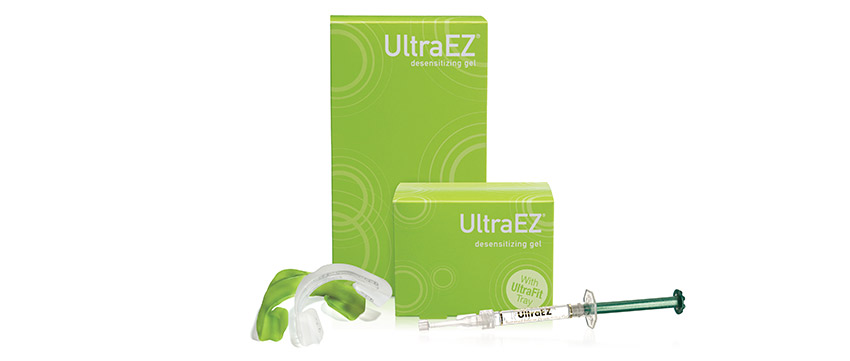 To help ease sensitivity, Dr. Morgan often sends
her patients home with UltraEz®
Disensitizing Gel with Potassium Nitrate and Fluoride
Dr. Morgan loves to share her enthusiasm about
Opalescence Whitening Systems
with other doctors, lecturing all over the country about using tooth whitening as a tool for success in dentistry.
"When clinicians ask me if whitening is important, I tell him that Opalescence whitening has been my #1 practice builder throughout my career."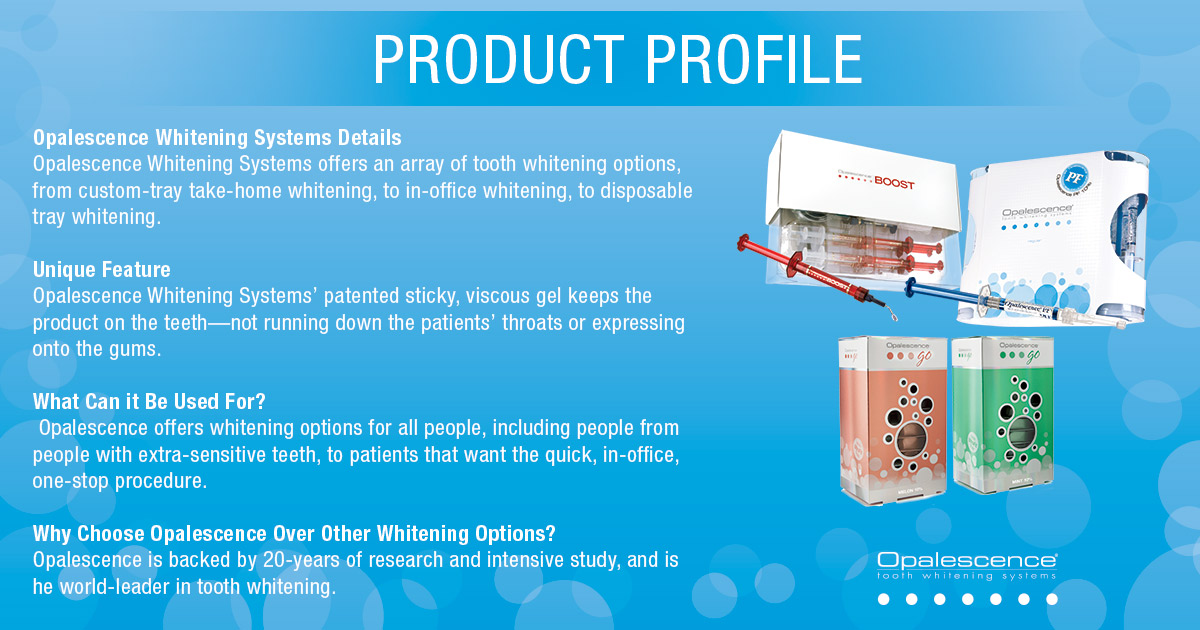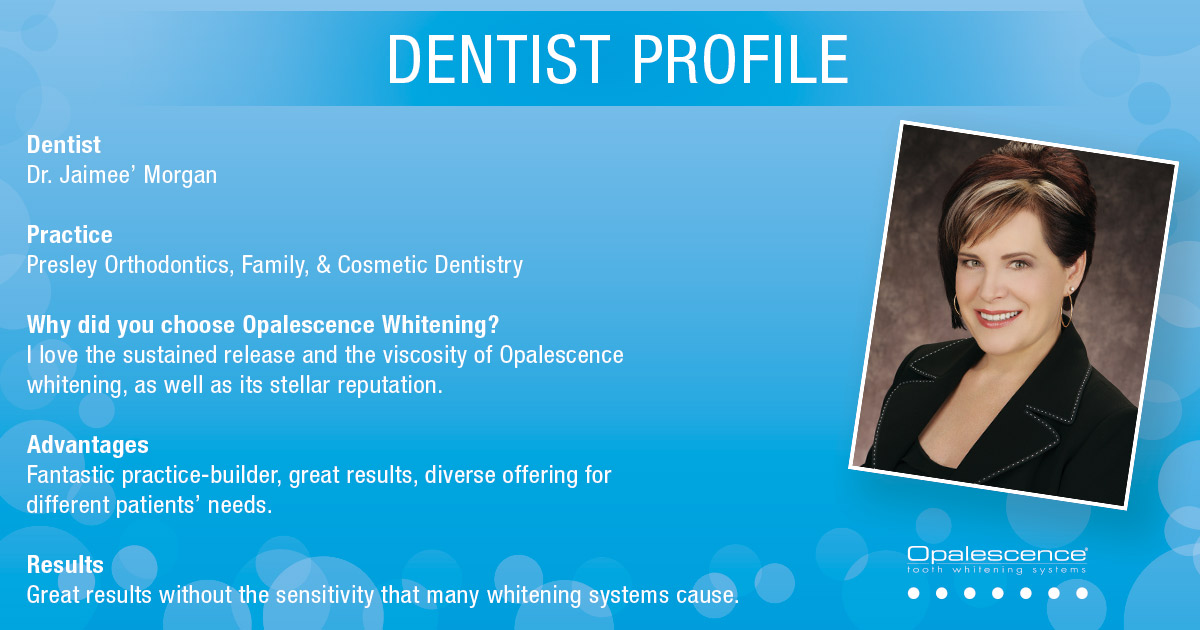 Learn more »