In her 20+ years with
Ultradent
,
Melanie Jones
has certainly worn many hats—and that's practically an understatement. "A great part of our culture is that the company gives everyone an opportunity for growth. I'm a person who didn't know what I wanted to be when I grew up," she says with a laugh.
"The fact that Ultradent is willing to take risks on people and let them try things and grow is amazing."


​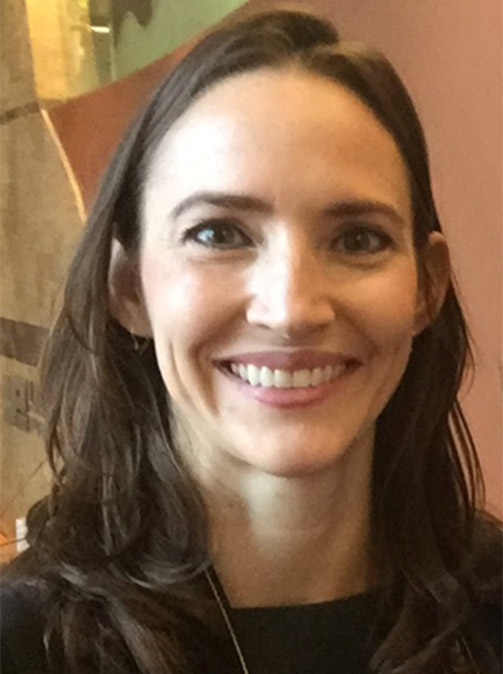 ​ ​​​​​​
Indeed, she's come a long way since she started at Ultradent when she was 16 years old. Back then, her objective was to earn money for a trip to Europe with her high school's French Club. "My mom was single with five kids and she said that although she couldn't afford to send me, she could give me the opportunity to earn the money myself. She already worked at Ultradent, so she asked her boss if I could come in a few hours after school each night. I ended up working as a quality control inspector in our molding department." She continues, "It took about a year to earn the money to go. After I got back from my trip, I stayed on and earned money to pay for my braces and college tuition."
​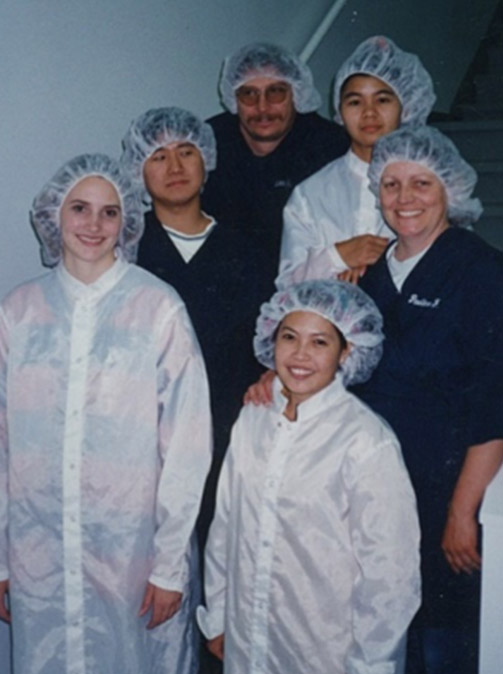 ​ ​​​​​​
After working in molding for three years, Melanie went off to Ricks College in Rexburg, Idaho—but she never stayed away long. "I came back the summer between my freshman and sophomore year to work in shipping, Christmas break to work in the facilities department, and then the next summer I returned to Ultradent​ to do an internship in our international department." One month into her internship, Dirk Jeffs, now Ultradent's president, offered her a full-time position as an assistant accoun​​​​​​t manager.
​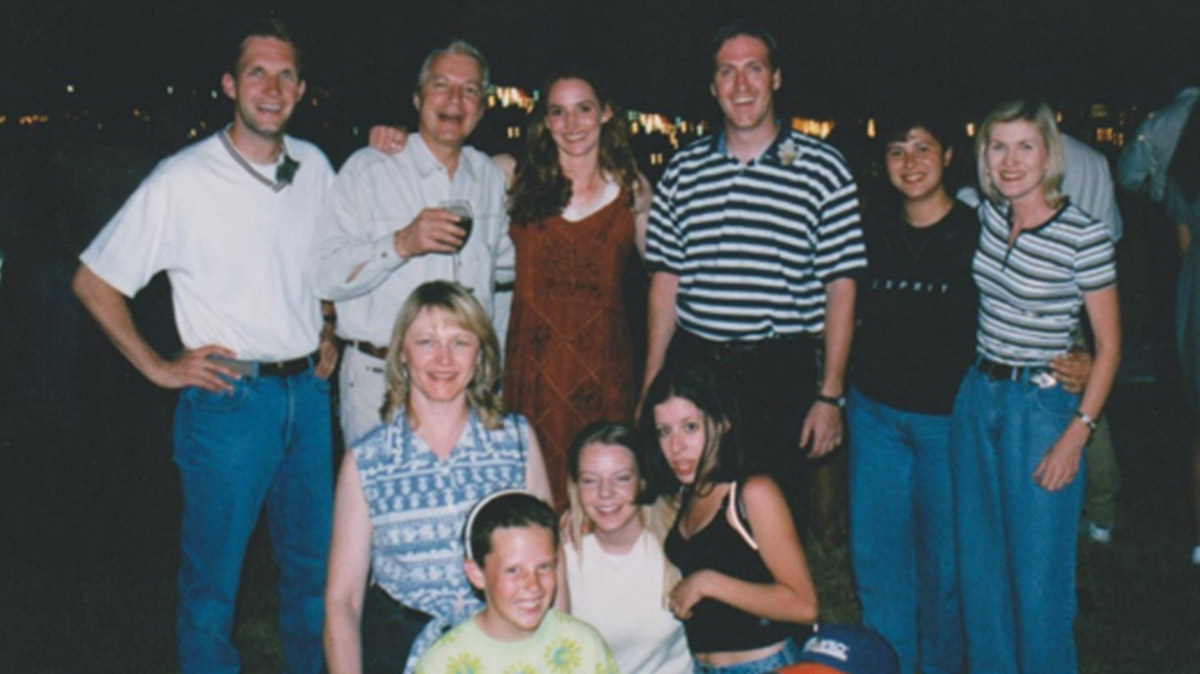 ​ ​​​​​​
This, Melanie says, is where she discovered her first career passion. She eventually moved into the role of international regional manager, covering Canada, Latin America, and South Africa. It seemed an unlikely fit at the time. "While on my first trip to Latin America, I remember going to a dinner with all these Ecuadorian and Colombian dentists. I was sitting at one end of the table while Dirk Jeffs, the only other English speaker there, sat on the other end. For several hours I sat and listened to everyone speaking Spanish and had no idea what was going on. The dinner finally ended and aside from being introduced to ceviche (which I have loved ever since!), the dinner was torture. As we walked toward the elevators, I burst into tears and turned to Dirk and said, 'I can't do this job, I don't speak Spanish!' He replied, 'So learn!' and got on the elevator. That's how it happened!"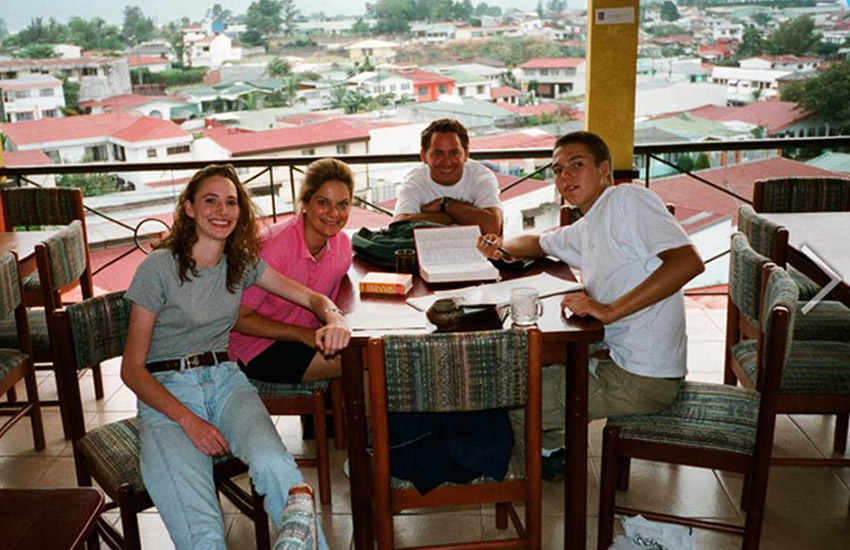 ​ ​​​​​​
Melanie attended a Spanish-language immersion program in Costa Rica where she says she finally grasped the language enough to work a trade show and communicate with the Spanish-speaking distributors. "I loved that job because of the wonderful people. They are so warm and caring—they make you feel like family as soon as you meet them. I have friends for life from that territory."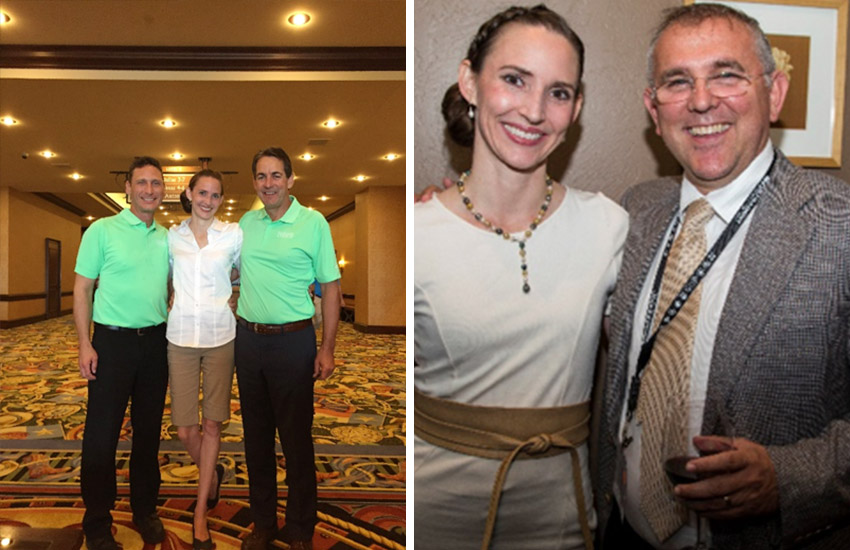 ​ ​​​​​​


After a few years, she moved into an international marketing position, spending much of her time attending international trade shows and traveling to distributor offices to perform product training for salespeople. "Trade shows are so fun because you get to interact with our customers directly. I love having time to actually chat with customers and get to know them as people."



​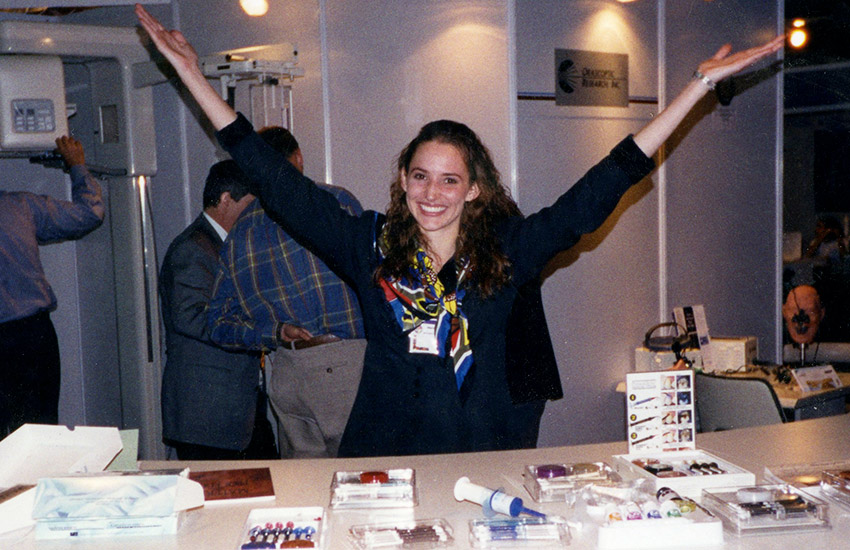 ​ ​​​​​​
After that, Melanie held a variety of positions, including product trainer for the U.S. sales team, multimedia manager, eCommerce manager, and email marketing manager. She now functions as eBusiness manager, which she names as another unexpected career passion.


"When I was asked to take this position, I was overwhelmed at first and didn't want to accept it because I was expecting my fourth child and working remotely from Texas. It took some convincing, but I finally agreed because I believed in what they were trying to do."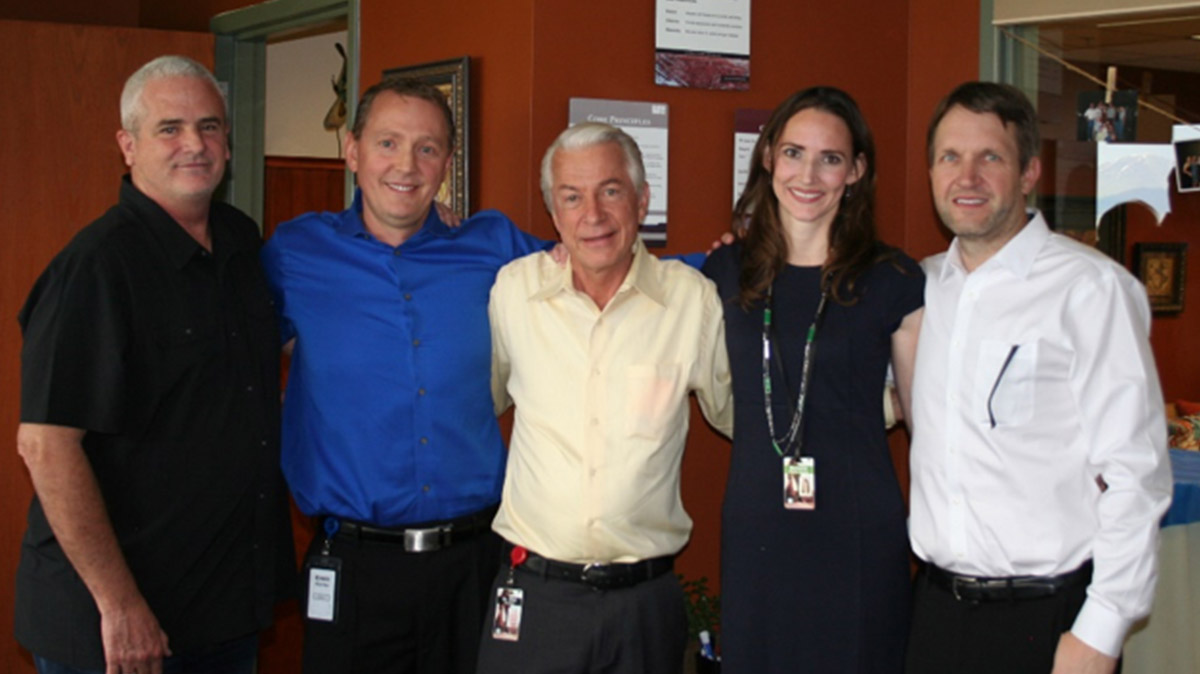 ​ ​​​​​​
"What they were trying to do" was create a matrix-managed organization from parts of multiple departments in order to improve collaboration. "Bringing the team together under one eBusiness umbrella with common priorities and common meetings and deciding as a team what we're going to work on has made a huge difference. That's the biggest thing. It's also been really good for us as marketing people to learn from the software developers about project management processes. We use the "SCRUM" method now and it's awesome."


Additionally, Melanie says her team pays a lot more attention to data now. We perform regular tests on our website and decide, through data, what is getting the best results. For example, she says, "If you'll notice on our
website​
​, there's a bar below our banner that shows product thumbnails. Those used to be logos of various brand families, but we decided to test out that area and send half of our website visitors to a page that instead, displayed product images in that area. We were surprised to learn that the product images absolutely killed the logos, traffic-wise. From a design perspective, we initially thought the logos looked much more attractive, but in the end, the results are more important—thus, we changed the logos to the photos of the product. We have changed and reworked so many things that way and it's amazing. It's a completely different approach compared to relying on our guts or just choosing what looks good."
Speaking of results, the eBusiness team has won awards for its efforts both years it has been in existence. In 2014, Eric Merritt, the eBusiness UX designer, won Ultradent's "Marketer of the Year" award. Last year,
Ultradent
honored the entire department with its "Marketing Team of the Year" award. "This team is remarkable," Melanie said. "The results and growth in sales they've had and the number of projects they've turned out in the last two years…well, they deserve the recognition."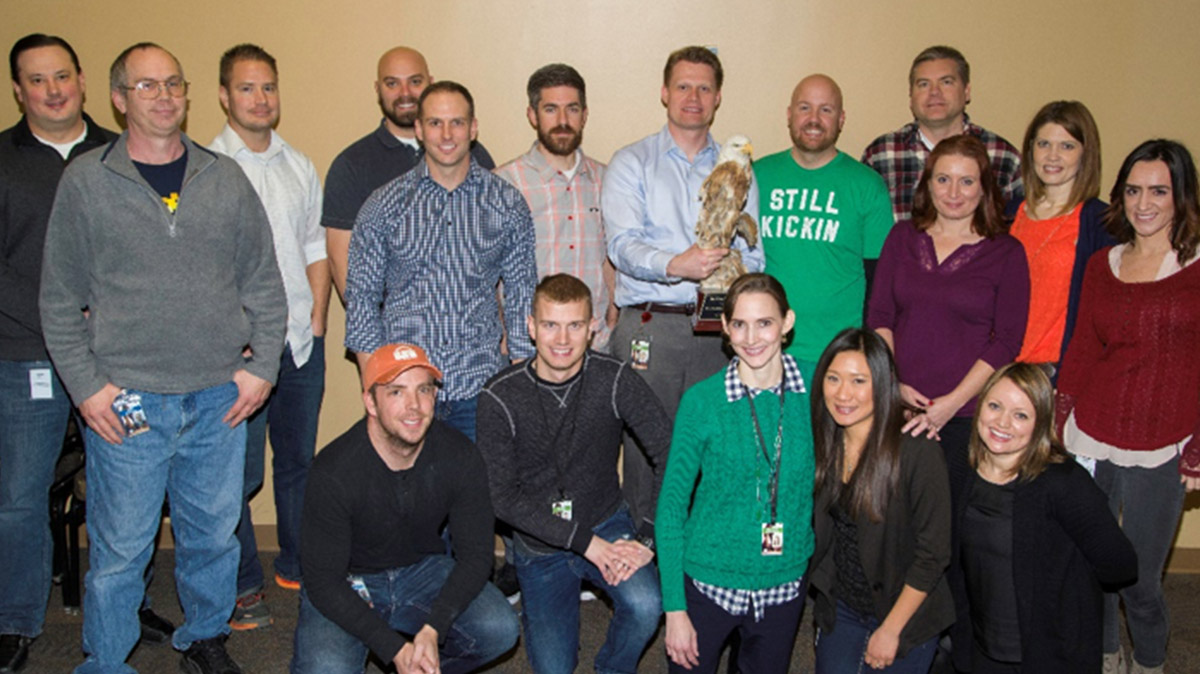 ​ ​​​​​​
The team seems to enjoy each other, too. Melanie recounted, "I recently met with each of the 16 department members separately to ask them how I could better support them, what they liked, what needed improvement, etc. The one thing they all said was that they liked the people they work with. That's everything to me."


Melanie insists her team's chemistry can be credited to Ultradent's
core values
and hiring people that align with Ultradent's culture. "Associating with everyone and seeing how they all embody the Ultradent spirit is heartwarming. Our culture is so important to us. Occasionally, there are new people who hire on at the company and they don't like the culture or they don't live the
core values
. They disrupt things for a while and it might make us uncomfortable, but they eventually weed themselves out. It's something I can count on. Our core values aren't just words on a wall—we live them. I consider it my most important responsibility to be a foot soldier who protects our core values and this culture Dr. Fischer created."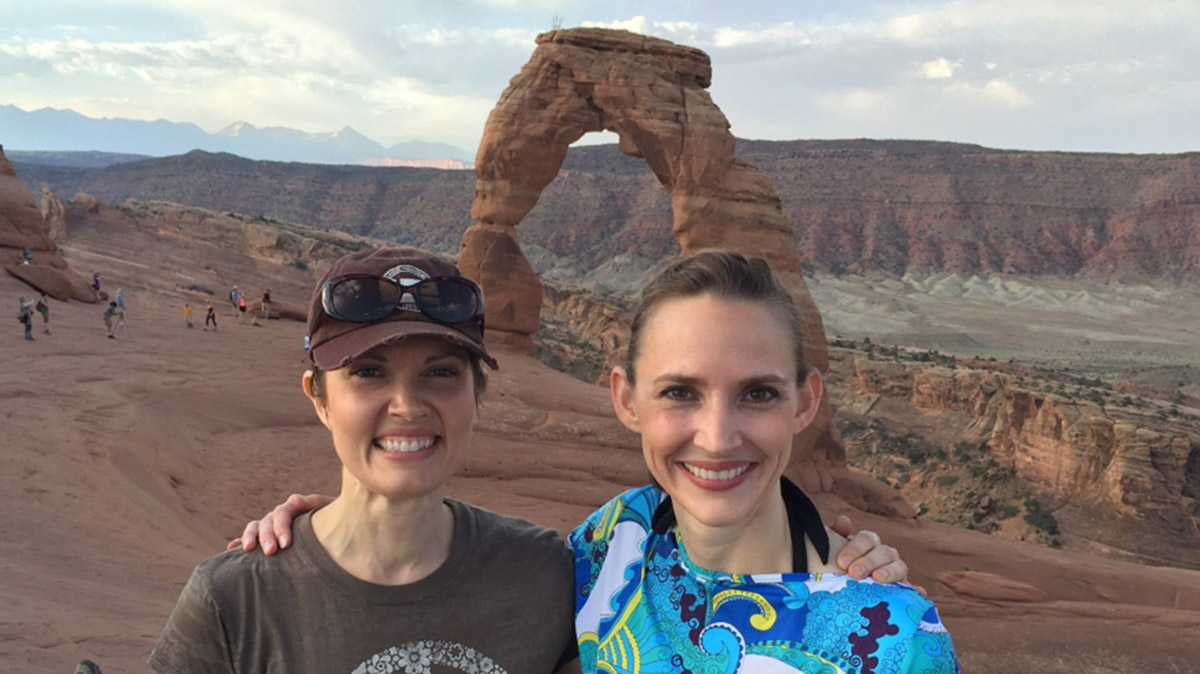 ​ ​​​​​​
Although her journey at
Ultradent
has no doubt been exciting, Melanie says that for the most part, it was unplanned.
"My path was uncharted, but my goal has always just been to help wherever I'm needed. I'm so lucky that I've been needed in a variety of roles. I've learned so much and I don't know that everybody gets the opportunity to do that."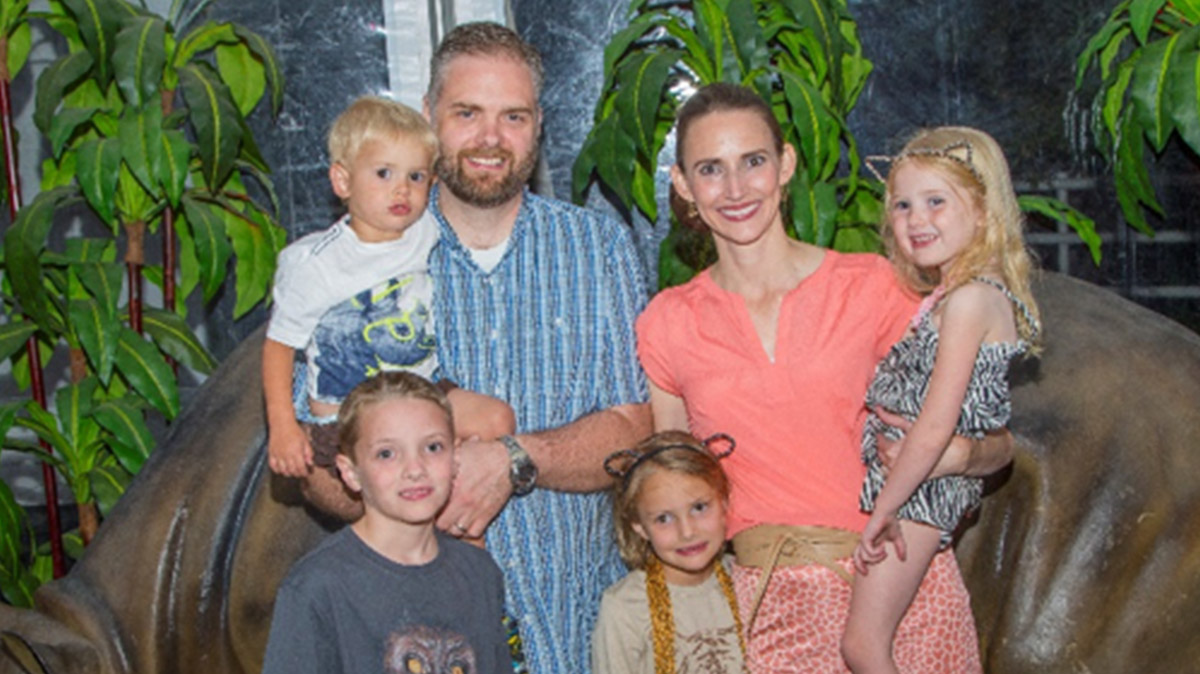 ​ ​​​​​​
When Melanie isn't working, she loves having​ adventures with her husband and four children, reading, writing poetry, genealogy research, and yoga.
Thank you, Melanie! Ultradent is truly lucky to have y​ou.