"A New York Times article in 1983 predicted that tooth decay would be eradicated by the turn of the century," says Dr. Marielle Pariseau, a dentist and the founder of Teeth First, a social impact organization dedicated to actually accomplishing what the New York Times so wrongly predicted over 30 years ago. "Here we are in 2019," she points out, "and tooth decay in children is still the number one childhood disease! Our models for prevention that were created last century aren't working. We MUST rethink how and where children and young adults are taught oral health prevention and hygiene."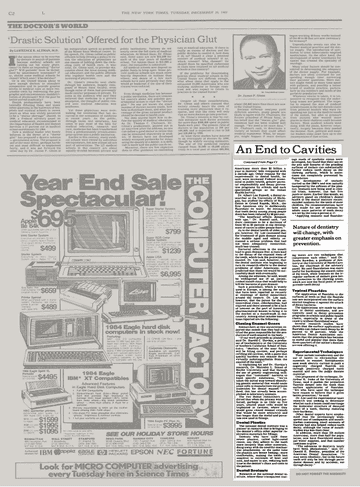 Article wrongly predicting the end of tooth decay appeared in the New York Times in 1983.
Dr. Pariseau doesn't just talk the talk, she walks the walk.
Twenty years ago, as a practicing dentist, she says she distinctly remembers feeling bothered by the fact that she was only serving people who could afford to come see her as patients. Even then, she felt a yearning to make a difference for people—especially children—who couldn't afford to come in. She says, "I'm a tooth lover. I always say that I'm a dentist with the soul of a tooth fairy."
It's that seed that a few years down the road compelled her to create the Teeth First organization. She says, "Knowledge is power, and most kids—with the exception of a few—attend school, so what better place than in schools could we teach young children good habits early on?"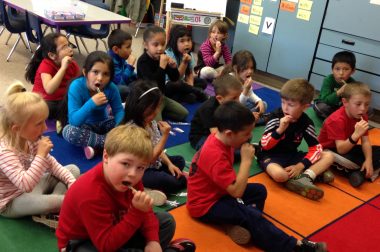 Dr. Marielle Pariseau teaches and practices brushing and flossing with kids in schools as a part of her program.
Teeth First does just that. The organization, with Dr. Pariseau at its helm, consists of implementing supervised brushing and flossing programs in kindergarten classrooms in predominately Title One schools, which are schools that contain a high number of children living in poverty. This often means that those children are also at the highest risk of not visiting a dentist on a regular basis.
However, it's not just kindergarteners that Teeth One targets. The organization also has a second-grade program in Title One elementary schools that aims to not only teach proper brushing and flossing techniques, but to delve deeper into the whys and hows behind tooth decay, and what to do beyond brushing and flossing to ensure good oral health. It also teaches the basic science surrounding why it's important to develop good oral health habits. "I believe that reaching kids early and teaching them these basic things in kindergarten and elementary schools can give them the opportunity to live a healthier life and future that is cavity free, pain free, and that is a lot less expensive than if they suffered from preventable dental diseases that as adults, they may not have the funds to treat. It is all about prevention at an early age," says Dr. Pariseau of her ultimate mission, which she says in a nutshell, is, "a cavity-free future."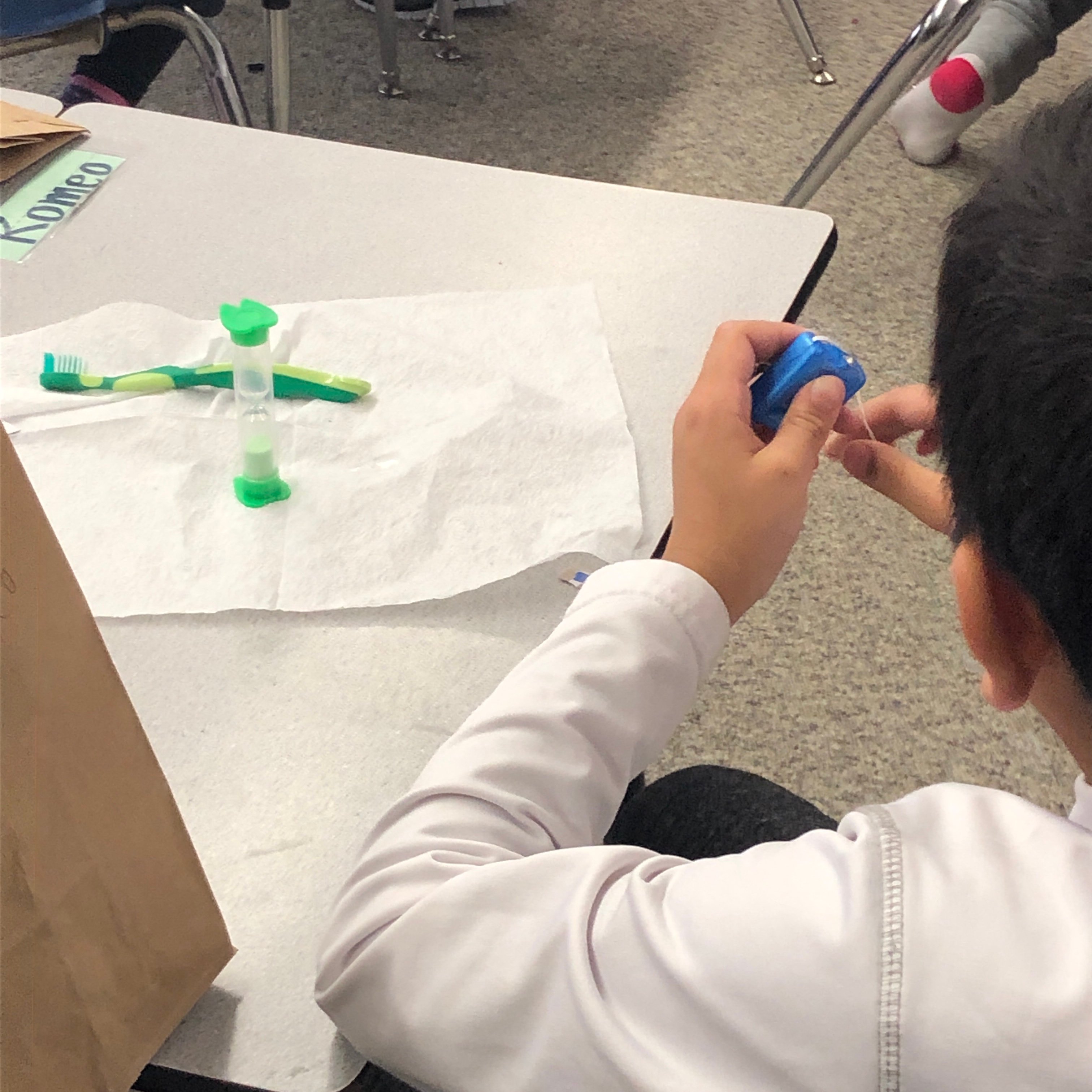 In every classroom, Dr. Pariseau helps kids practice brushing and flossing with a timer to ensure they learn proper technique and habits.
Through her advocacy and work, Dr. Marielle Pariseau has become well-known in Utah, where she recently spoke at TedXSaltLakeCity event, and was even invited as a featured lecturer at one of Ultradent's recent summits.
Ultradent happily donates to and supports Dr. Pariseau's paradigm-breaking work, providing the toothbrushes and toothpastes to her school programs.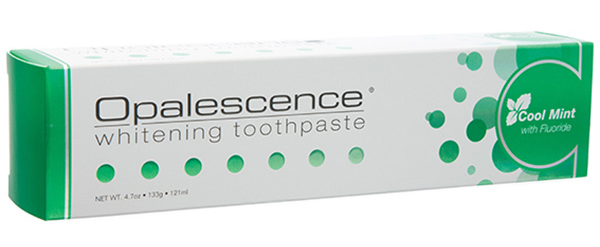 Ultradent proudly support's Teeth First through the donation of the program's toothpaste and toothbrushes.
In fact, just two weeks ago, several Ultradent team members attended one of Dr. Pariseau's 2nd grade presentations as part of National Children's Dental Health Month. They were able to participate in and observe Teeth First's interactive program created by Dr. Pariseau herself.
In the 2nd grade workshop, the kids participate in a 20-minute interactive PowerPoint discussion where they ask and answer questions and try to figure out a secret code embedded into the presentation that has to do with taking care of the teeth. "They also focus on learning about good and bad bacteria, and how important it is to make smart food choices in order to feed the good bacteria in their mouth, not the bad," says Dr. Pariseau.
This leads seamlessly into an exercise where the children must classify and rank real beverages on a table in the room that range from unsweetened almond milk to Coca-Cola and everything in between. Of the application, Dr. Pariseau says, "The catch that always stumps the children is that the sodas on the table aren't the beverages with the most sugar. It's actually the fruit juice with 'no sugar added' that contains the most sugar." She adds, "Another thing I throw into the mix is a can of tomato soup. It actually contains a lot more sugar than many people, including adults, realize."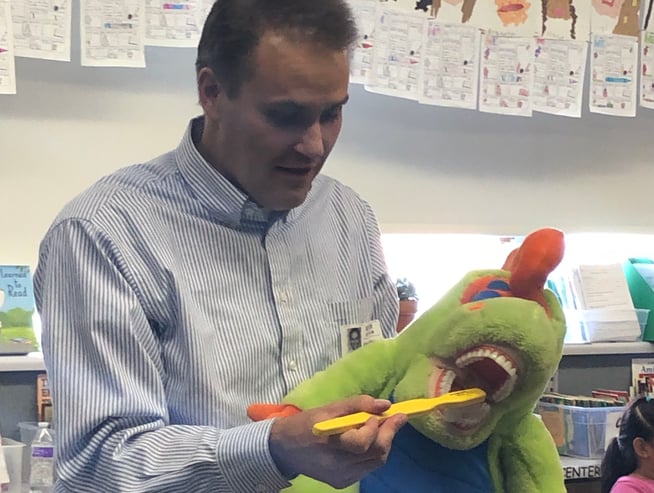 One of Dr. Pariseau's assistants demonstrates proper tooth brushing on a stuffed dinosaur.
The students then take part in a brushing and flossing exercise, which includes a demonstration of proper brushing technique on a large stuffed dinosaur. The students are timed while they brush and floss to ensure they are spending enough time on the top and bottom arches to properly clean their teeth.
Then, Dr. Pariseau says, "I always end the presentation with a slide that shows a hummingbird drinking orange soda through a straw. On that slide, it says 'sweet drinks are only good for hummingbirds,' and I explain to them that hummingbirds don't have any teeth and they have a high metabolism! It's mostly a way of teaching them that sweet drinks aren't good for me, they're not good for them, they're not good for anyone! They're only good for hummingbirds," she chuckles.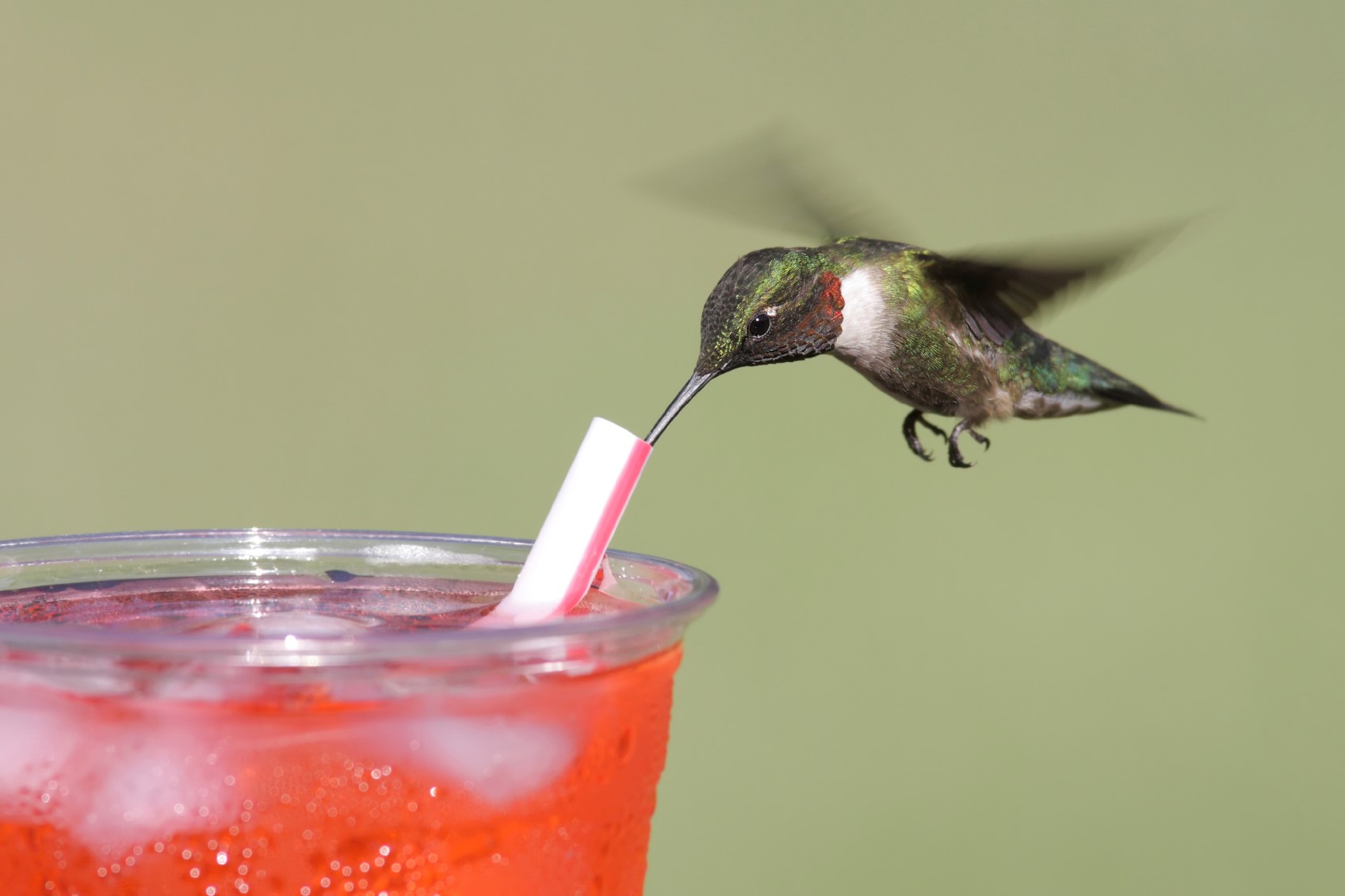 Dr. Pariseau ends her presentation on a fun note by emphasizing that sugary drinks are only good for hummingbirds!
With her Teeth First organization, Dr. Pariseau hopes to start a growing revolution and to, as stated earlier, "create a cavity-free future." She firmly believes this goal will only be reached if dental hygiene and oral care is taught in schools. She says, "Oral health is everyone's responsibility and the integration of oral health education into elementary schools must happen." Dr. Pariseau invites you to join her mission by visiting teethfirst.org.
Click here to learn more about Ultradent's humanitarian relief efforts.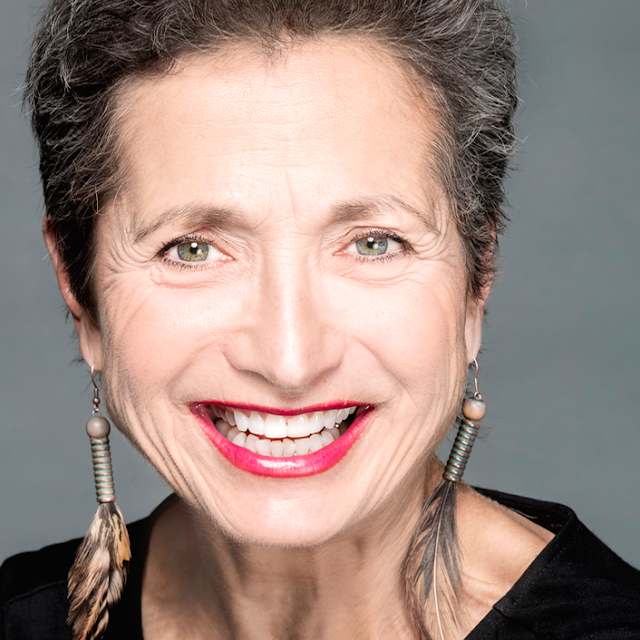 Dr. Marielle Pariseau, founder and CEO of Teeth First.