I can't believe it's already 2018, but I am looking forward to an exciting year!
2017 was wonderful for
Ultradent
. We introduced many new products that our customers loved, and that made things very exciting. Going into 2018, not only will we be celebrating Ultradent's 40th anniversary, but we've got some other fun surprises for both our employees and our customers in the U.S. and abroad to look forward to! Everybody has a reason to be excited for 2018. I know I am!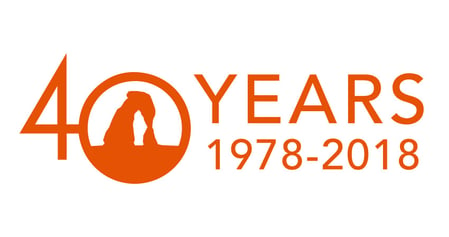 Ultradent's 40th Anniversary
Like many others, I like to set some goals for myself and for the company every January. Personally, I'm committing to getting more serious about physical exercise in 2018. I love and value my health and feeling like my very best self. I look forward to working hard toward that goal.
Dr. Dan Fischer
As for Ultradent, our goal as a company is to continue to Improve Oral Health Globally, with the ultimate goal of finding a cure for caries, which is the most prevalent disease on Earth. Our research and development team works incredibly hard every day to innovate in the field of dentistry, and I'm very proud of how far we've come since our inception in 1978, where we created, patented, and distributed our hallmark,
Astringedent® hemostatic
. As many of you know, since then, we've grown from a company of a few family members to over 1,600 people worldwide. Our customers have come to rely on us for innovative products that shift paradigms and provide quality, minimally invasive solutions to patients, and we plan on continuing to do that for the next forty years and beyond. Looking back, I could never have dreamed of where we are today, but as it is with any goal, hard work, the right people, a good set of core values, and a little bit of luck make almost anything possible. Ultradent is proof of that and I'm so proud of it.
Happy New Year!