If you could relive one happy memory, what would it be?

Boy, there are so many happy memories. Certainly, with my 14 kids and 33 grandkids, as well as my lovely bride, Leenie—there are so many great memories that picking one above the others would just be impossible.

Top: Dr. Fischer enjoying Barcelona with his wife, Leenie.

Bottom: Dr. Fischer loves spending time with his grandkids.

Do you have any hidden talents?

You know, I'm just a farmboy at heart. I'm not too complicated and pretty much what you see is what I am. But some people out there might not know that I love to garden, I love carpentry, and I love tractors and my backhoe. I love being outdoors feeling the earth beneath my hands and feet and the sunshine on my face.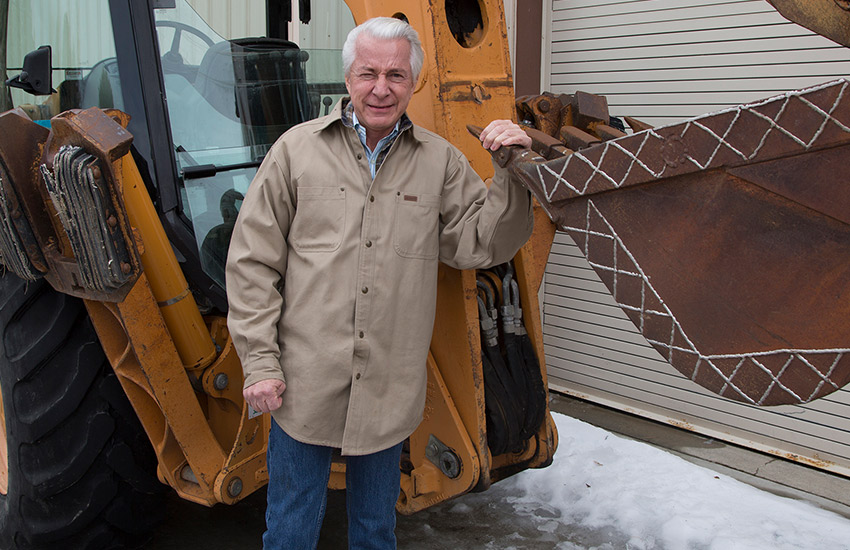 Dr. Fischer enjoying work with his backhoe.

What is your favorite day of the week and why?

Any day of the week that I'm working is great, but I do love Sundays, too. I can just lay back, relax, and re-appraise what's coming the following week and contemplate how I'm going to tackle it.

If you could spend all of your money in one store, what store would you chose?

I can honestly say there's not a store I'd spend all my money in. The older I've gotten, the less "things" are important to me. I'd rather see any excess money I have go to others—especially young people to help them get an education.




That is a big part of the reason I formed The Diver​sity Foundation. It was initially formed to promote diversity among youth of all walks of life, but it's grown to focus on helping the hundreds of displaced youth of the FLDS communities of Colorado City and Hildale to gain higher education and become productive, contributing members of society, despite the traumas many of them have experienced. ​

Dr. Fischer founded The Diversity Foundation
to help disenfranchised youth get educations
and learn to thrive as adults.

If you could have one superpower, what would it be?

I've spent so many darn hours in airplanes that if there could be something that could safely beam me from one place to another, I would love that!
Dr. Fischer smiles at the opening of Ultradent's subsidiary
in China—one of the many parts of the world he travels to frequently.