Editor's note: This blog was written by My Social Practice Chief Marketing Officer Adrian Lefler as part of a series of practice management guest posts.
Google Maps gets a massive amount of eyeballs in search results. Just think about your search habits when looking for a local business. How often do you find what you're looking for on the map? Or how often do you use the Google Maps app on your phone to find a local business?
Studies about consumer online behavior show that Google Maps is the most effective and direct way to be found in search engines for local businesses.
How To Rank High on Google Maps for Teeth Whitening
Practices looking to be found by new teeth whitening patients should understand how well they are currently ranking on Google maps.
Local search phrases produce the Google map in search results. Once you understand how you're ranking, you'll want to implement a marketing strategy for ranking improvement.
What is a Google Business Profile?
Your Google Business Profile (GBP) is your practice business listing in the Google database. When you search on Google, and the Google map shows up in the search results, those results are populated by GBP listings, not your website.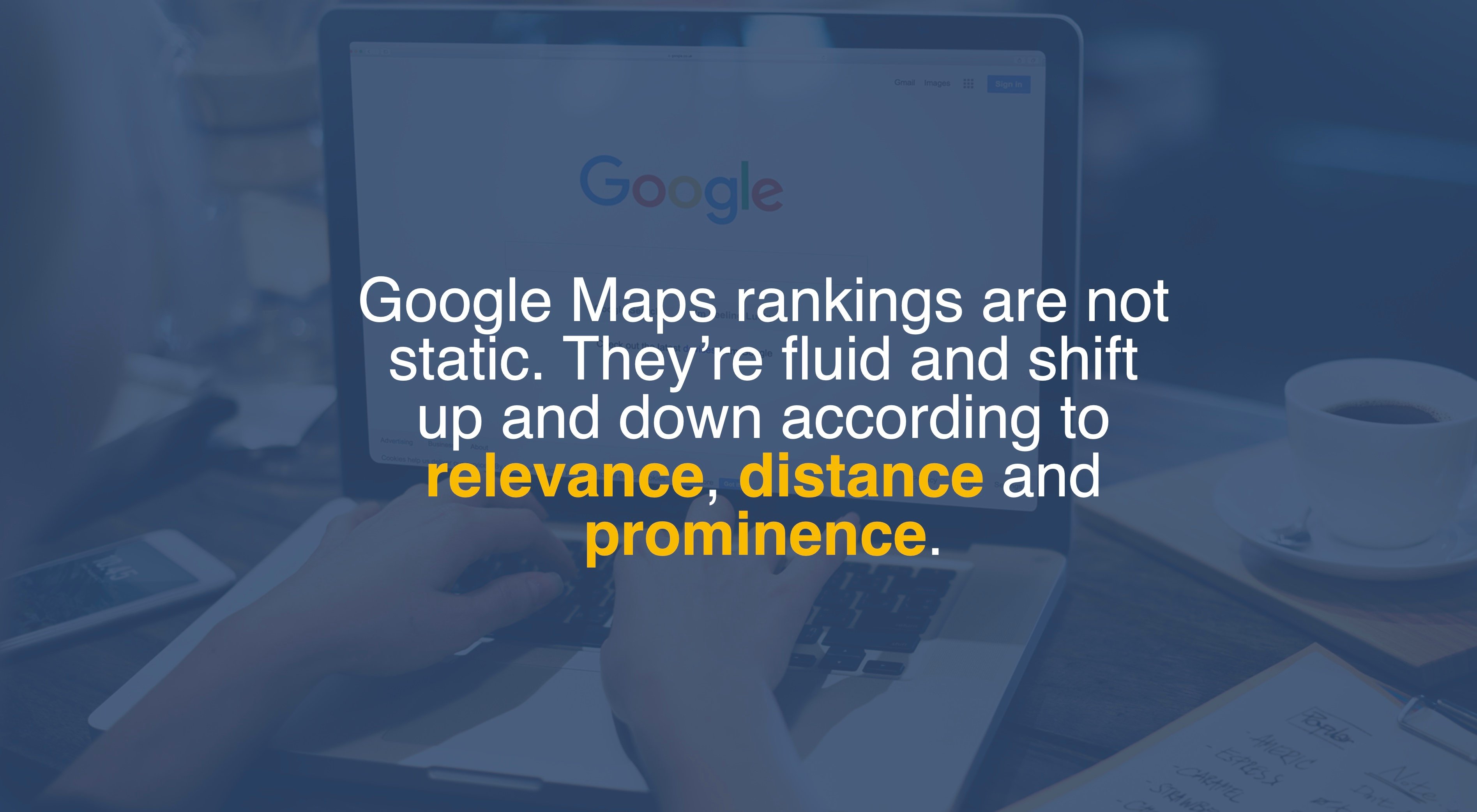 You can perform dental SEO tasks to optimize your GBP, which will rank higher on the Google map. How well you rank depends on three aspects of optimization: Relevance, Prominence, and Distance.
What is Relevance in Google Maps Optimization?
Relevance is the relationship between the search phrase and your GBP information.
For example, a potential patient searches for "best dentist near me." You're a dentist, but your GBP's primary category is 'dental clinic.' That's a problem. Although the categories "dentist" and "dental clinic" are essentially the same, Google's system allows only one primary category.
The search volume for "dentist" is monumental compared to "dental clinic." Hardly anyone searches 'dental clinic', meaning that if your primary category is dental clinic, you're missing out on patients searching with the keyword 'dentist'.
Here is another example. A patient searches for 'teeth whitening dentist near me,' and there is nothing in your GBP services section about teeth whitening. Google won't see a relevant connection between the search phrase and your business listing and you'll have a difficult time showing up on the Google map.
Relevance is one of the easiest ways to optimize, and I'll give specific instructions on how to begin further down.
What is Prominence in Google Maps Optimization?
Prominence has to do with how well-known and liked you are within your community. Prominence is the most difficult of the three optimization aspects because Google measures prominence primarily through inbound links, which are links from another website to your website.
You must create content that someone else finds valuable to get an excellent inbound link. I'm going to blatantly show how I will get an inbound link from Ultradent.
Here goes…
I want Google to rank my company website higher for the keyword dental website design. See right there; if you click that link, it goes to my website service page.
Once this blog is published, Google will see the link from Ultradent to my site. Because Ultradent is an industry leader, a highly recognizable company, and industry-related, my company's website prominence increases for the keyword phrase 'dental website design' and my search rankings go up.
Suppose you scale this concept down to your local dental practice. In that case, you want to get links from local businesses and industry-related websites.
Ideas for getting inbound links would be:
An article about your practice in local online newspapers

Your practice listing in a local business directory

A link from your state dental association

An essay on a dental industry periodical

A

cosmetic blog post about oral health care on a colleague's blog

An oral healthcare article on a local medical website

Your product review posted to the product company's website
Obviously, this will require some writing. If copywriting isn't your thing, it might be for someone on your team looking to expand their role within your office.
Finding and creating inbound links is the primary task of organic SEO. It's part of what every dental marketing company SEO service does to help your website rank higher in search.
When Google evaluates the prominence of your GBP listing, they look at the prominence of your website. More credible inbound links to your website = higher prominence for your GBP listing and better Google map rankings.
What is Distance in Google Maps Optimization?
Google maps is location-based. The location of your practice and the location of the person searching impact the search results.
For example, when a person uses Google maps on a cell phone, their GPS location is used by Google to provide results. Google will give them results near their GPS location if they search any 'near me' keyword phrases.
If a person searches using a geolocation keyword like 'dentist in Miami Florida,' then Google will use the center of Miami to provide results.
Let's unpack this. Below is a graphic of VP Dental, a dental practice in North Raleigh.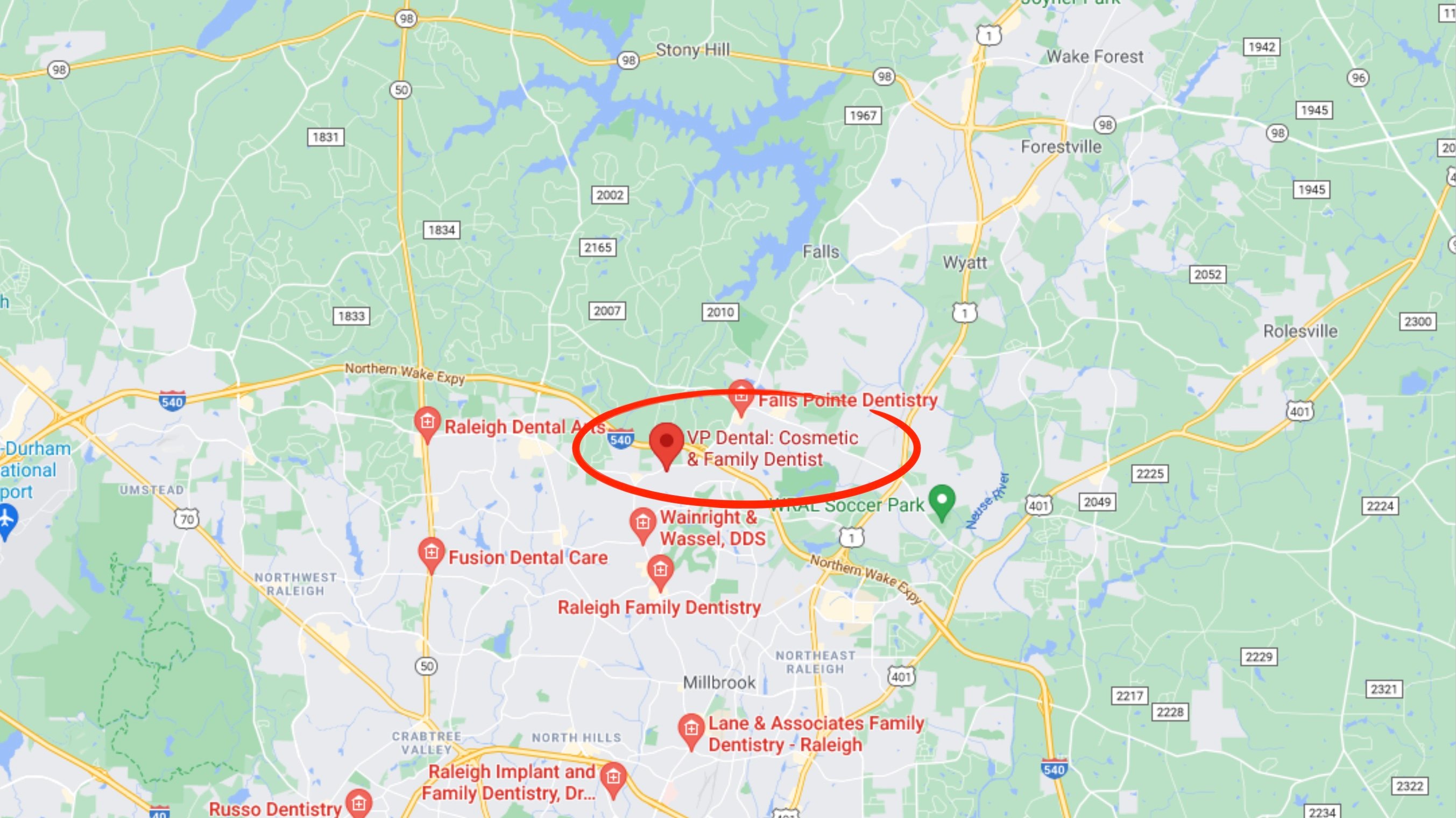 In the graphic below, imagine you're standing where the gentleman is, and you search the word "dentist" then count down the Google map until you find VP Dental's GBP. You'll find that they are listed 2nd.
If you're standing where the woman is and do the exact search, VP Dental is ranked 13th.
Why is this? Both searches are about the same distance from the practice. The answer: Google map rankings are fluid. You may be ranking well in one neighborhood but not ranking in another.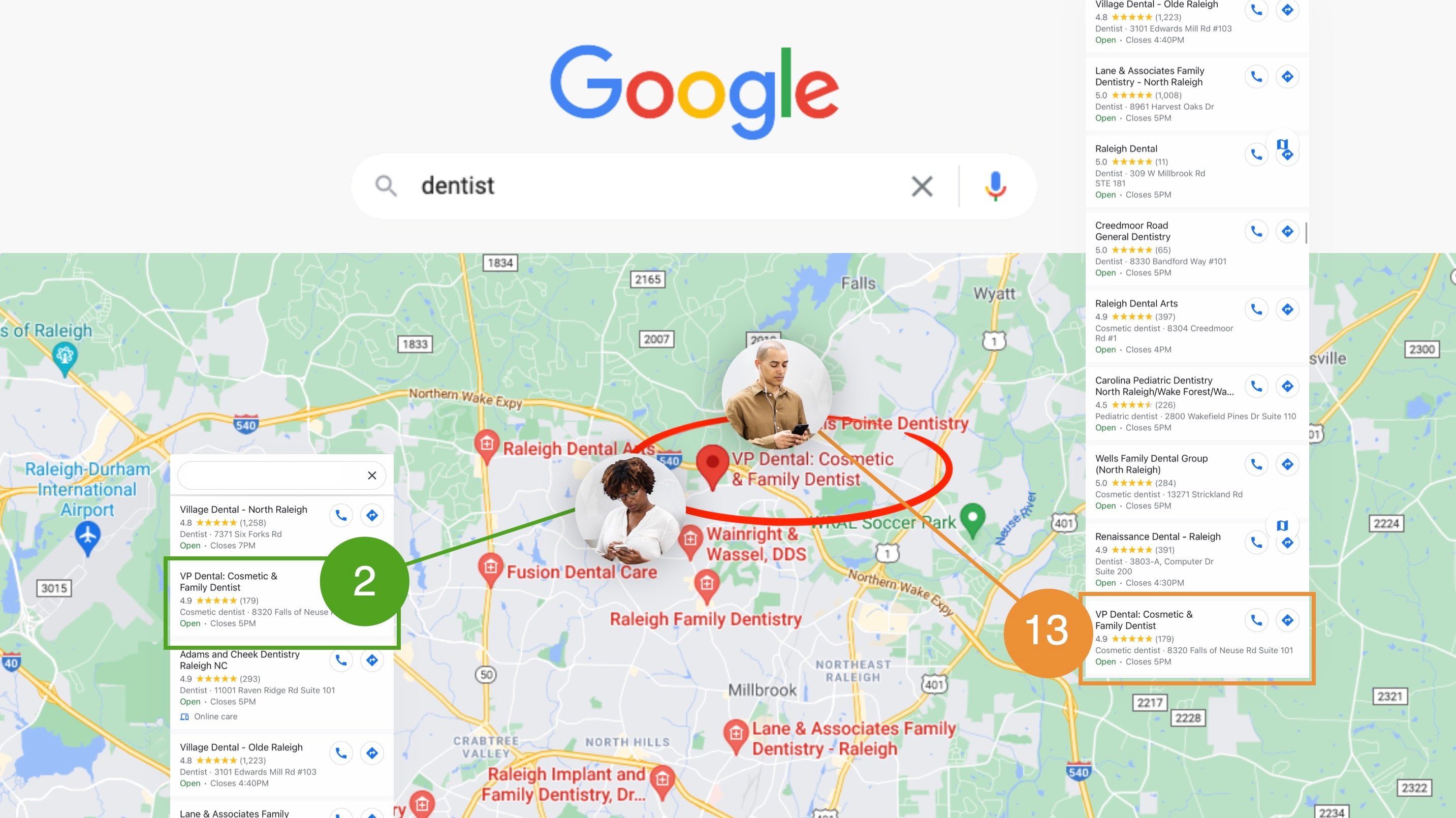 The upshot is this; you have to drive around town and do searches on your cell phone to see if your GBP listing is ranking in that area. But no one is going to do this. Good news! We've developed a way to do this without jumping in your car and driving around town. It's called a google maps ranking report.
The graphic below is VP Dental's Google maps ranking report for the word "dentist." Each one of those colored dots is a search from that location. The number on the dot is where the practice GBP listing is on the Google map.
If the number on the dot is 1, 2, or 3, then the practice is on the first page of the search engine for that keyword.
If the number is 4 or higher, the practice is not listed on the first page of the search.
A white X and a red dot mean that the practice isn't found in the top 20 listings. We have to stop counting at some point.
How to Optimize for Teeth Whitening
Now that we're all on the same page with GBP and the basics of how Google map rankings work, let's talk about how to optimize for teeth whitening.
1. FIND OUT HOW YOUR RANKING
The first step is to see how well you're ranking. If you send in a request using this form, we'll run the grid reports on your practice for the keyword 'teeth whitening' and any other keywords you are interested in finding out about.
2. FIND YOUR PROFILE
Secondly, where do you go online to begin optimizing your GBP? Google is transitioning from the Google My Business app to Google Business Profiles. I created a video explaining this transition and how to find your listing here.
3. UPDATE YOUR PROFILE FOR TEETH WHITENING
Once you've found your listing, you'll want to ensure that you have "Teeth Whitening Service" as one of your secondary categories.
You'll also want to ensure teeth whitening is listed in the dental services section of your GBP. I've created a dental SEO training that explains how to do this.
4. GO THE EXTRA MILE WITH YOUR OPTIMIZATION
And for those of you who get this far and want to take the optimization further, watch this dental SEO training videothat covers the top 10 steps for Google maps optimization.
Conclusion
Optimizing Google maps should be a primary task for any dental marketing manager. It's not difficult, but it takes time. If done correctly and you begin ranking at the top of search, the increase in new patient phone calls can be staggering.
Please lean on some of the free resources we've created to help you get started optimizing and finding new teeth whitening patients.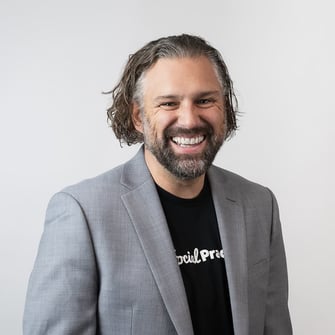 About the Author: Adrian Lefler is a dental marketing expert and the CMO of My Social Practice. He lives in Draper, Utah, with his 4 super snarky kids, professional spouse chef, one awesome dog, and one dumb dog.
* Google and Google Maps are trademarks of third parties. Ultradent is not affiliated with, endorsed or sponsored by the owners of these trademarks.