Dr. Steve Farley may be a dentist from a small town, but he's making a big difference in the world. And he doesn't plan on stopping any time soon.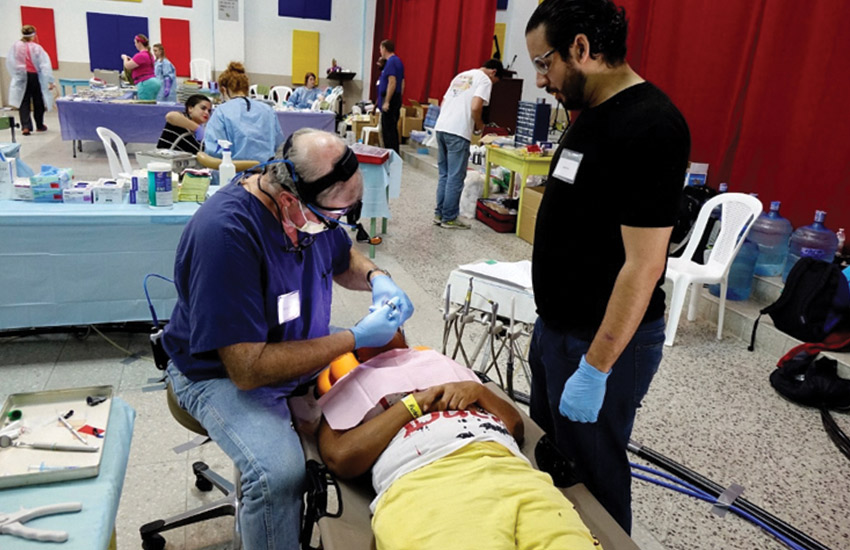 Dr. Steve Farley working on a patient at the clinic



In fact, Dr. Farley just returned to his home of Versailles, Kentucky, after his annual humanitarian mission to Honduras. After landing in the country's capital, Tegucigalpa, he and his fellow volunteers traveled about 50 miles to Ciudad España, a tiny village with dirt roads and a semi-functional water system. Most of the residents of Ciudad España live in poverty, and the village is 50 miles from the closest facilities offering essential eye, medical, and dental care.

"However," Dr. Farley says, "there is a Methodist church in the village where we are able to set up shop for a few days and provide our services."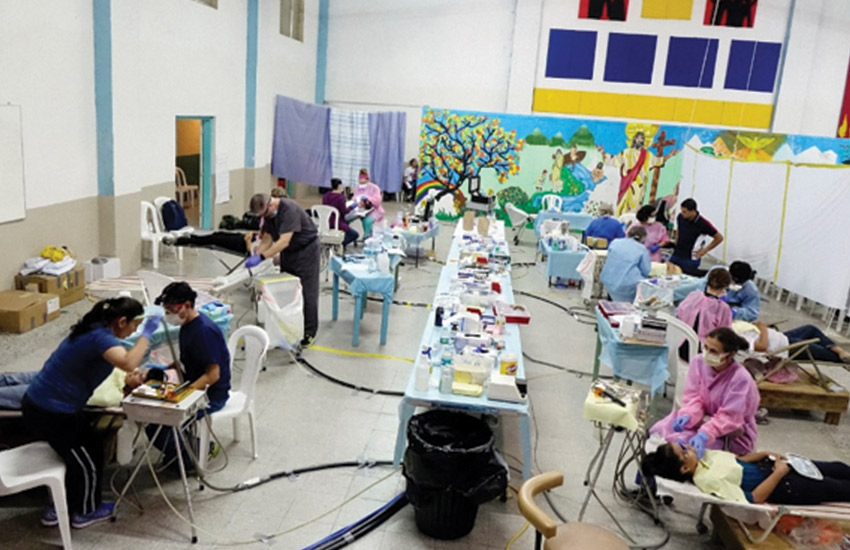 The clinic Dr. Farley's group set up in a local Methodist church


And they offer a great number of services. Dr. Farley continues,




"This year we took 34 people with us down to Honduras. Three of them, including myself, were dentists—one of the three an orthodontist. We also took four young dental students, three hygienists, and two college volunteer students. The three hygienists and two college volunteers took care of all of our sterilization for us while we worked, and the rest of us, including the hygienists, performed cleanings, extractions, restorations, prophies, and other procedures. In fact, to be exact, we saw about 250 dental patients in five days, and we performed 491 dental procedures."​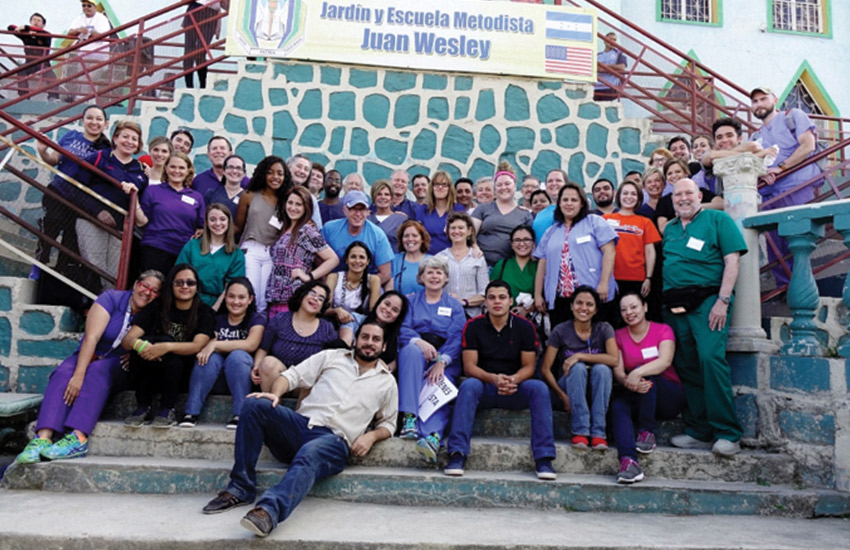 Dental, Medical, and student volunteers from the Frankfurt, Kentucky area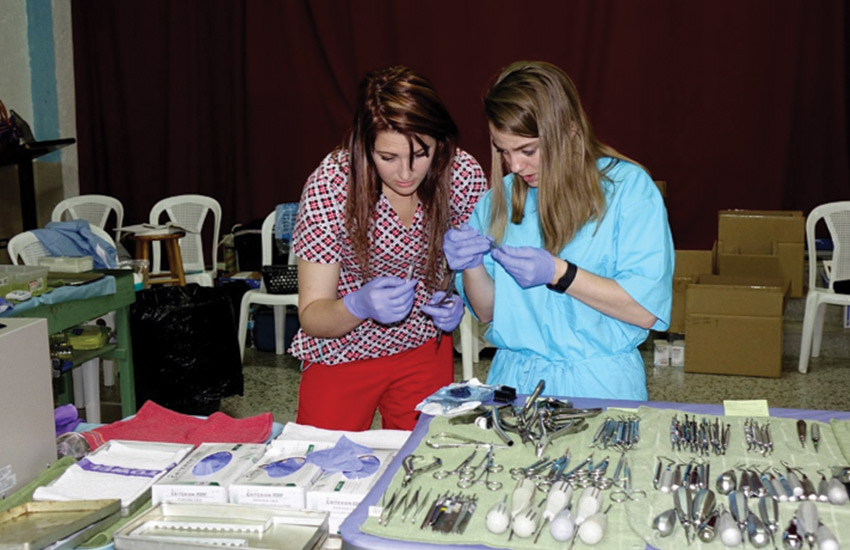 Two student volunteers sterilize dental instruments


Dr. Farley adds,




"Our group was able to see and treat 2000 people in total, providing [services such as] eye exams and fitting people with glasses. We were even able to fit four adults with prosthetic arms with the help of the medical doctors and physical therapists we had on the mission."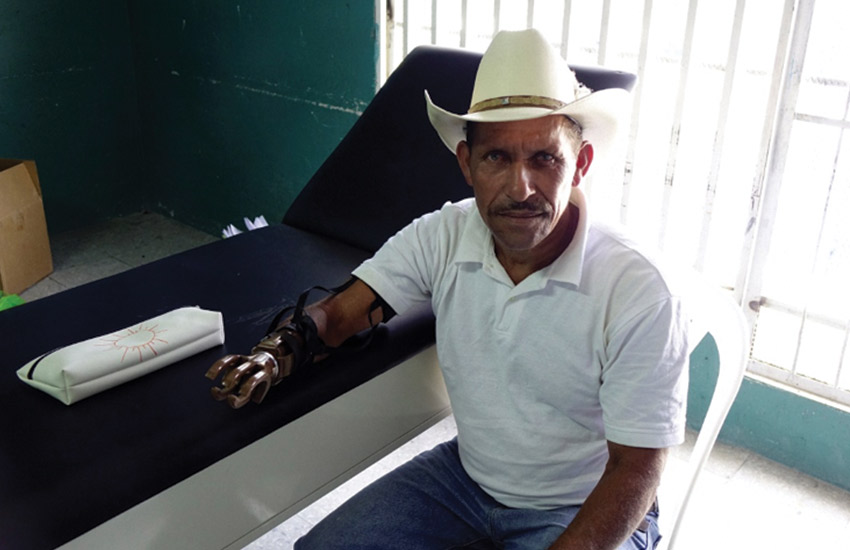 Man poses with his new prosthetic arm received at the humanitarian clinic
He recalls that one woman told them she had been praying for help to get her life back ever since she'd lost her arm.
"I watched as our doctors fit her with that prosthetic arm. Tears poured down her cheeks as she picked up a pencil, wrote her name, and then picked up a spoon and fed herself. It was incredible."
"My favorite part of these trips is the opportunity to give and to know we're doing the Lord's work," Dr. Farley says. "Yes, we're a group of medical professionals and volunteers from all kinds of religious backgrounds, but we don't care what denomination anyone is as long as they care for the people. That's what it's all about.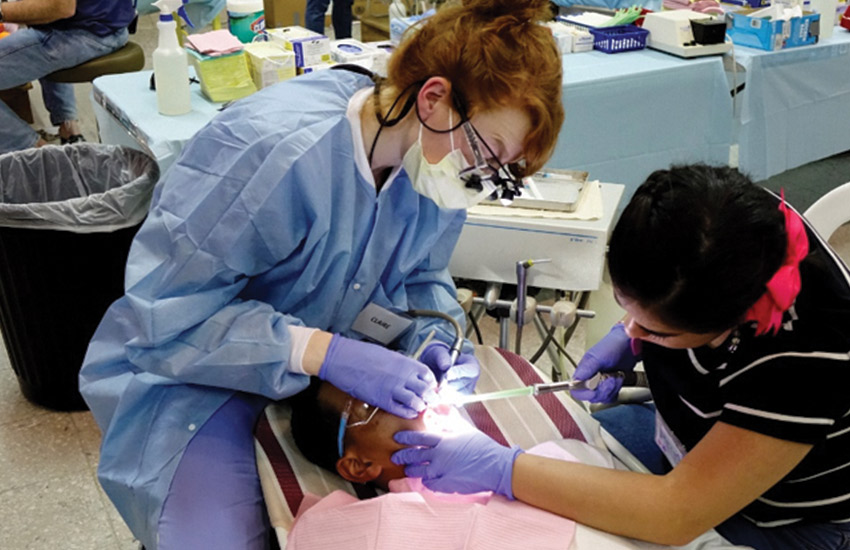 ​
Patient receives dental care at the humanitarian clinic
​
​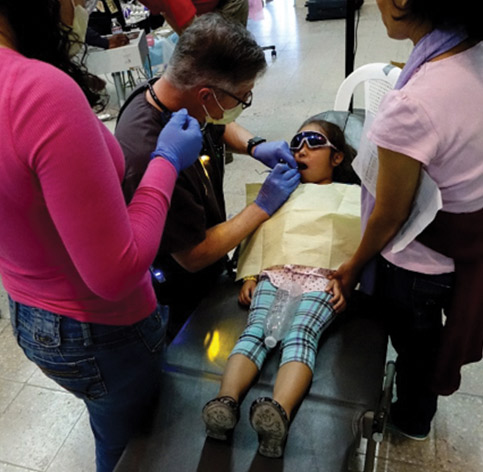 One of the three dentists on the mission treats a young girl at the clinic
​
​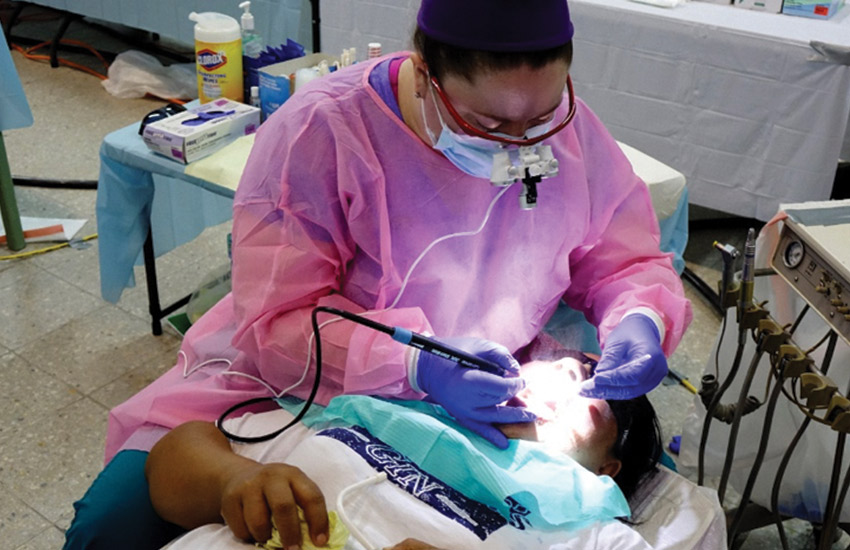 Patient receives long-awaited dental care at the humanitarian clinic
​
​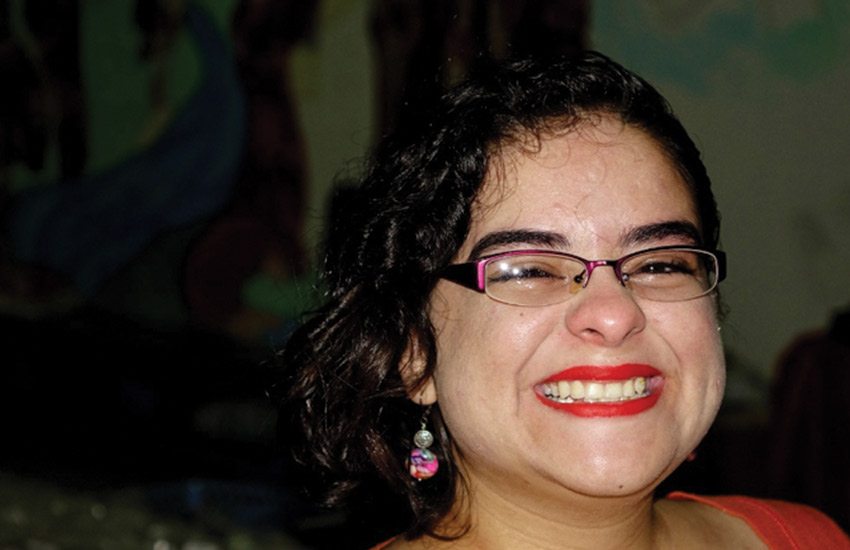 Woman smiles with pride after receiving dental care at the humanitarian clinic
​
​
​
"All in all," Dr. Farley says, "it's been an amazing journey. I remember the first year we came—it was a small group at that time. We only had two dental chairs. After the second day, I looked at another doctor who was with us, and I said, 'If you'll go next year, I'm in.' He agreed, and we've been doing it ever since. We're going on 14 years now. In fact, this project has grown so much that this year we had 11 dental chairs onsite to treat the people in need!"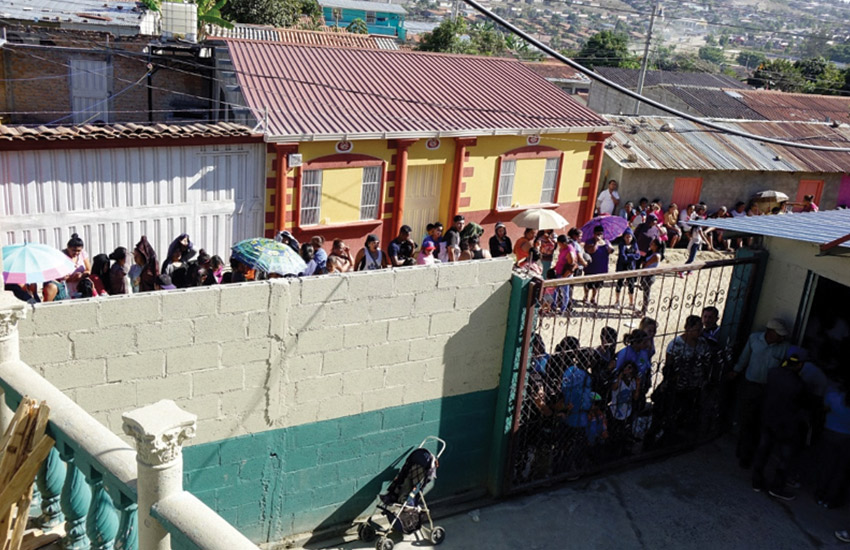 Residents of Ciudad España line up outside
the church to receive humanitarian medical, eye and dental care

Reflecting on his other favorite part about serving the people of Honduras every year, Dr. Farley says,




"It's wonderful to see the young people—both the young dentists and the youth volunteers—catch the spirit of giving and realize how good it feels to give. It gives me so much hope that when we're no longer able to keep the project going they will continue to carry the torch. There's a world out there that needs us. Thanks to Ultradent's help and generous donation of dental supplies, it's amazing what we're able to accomplish."

​

​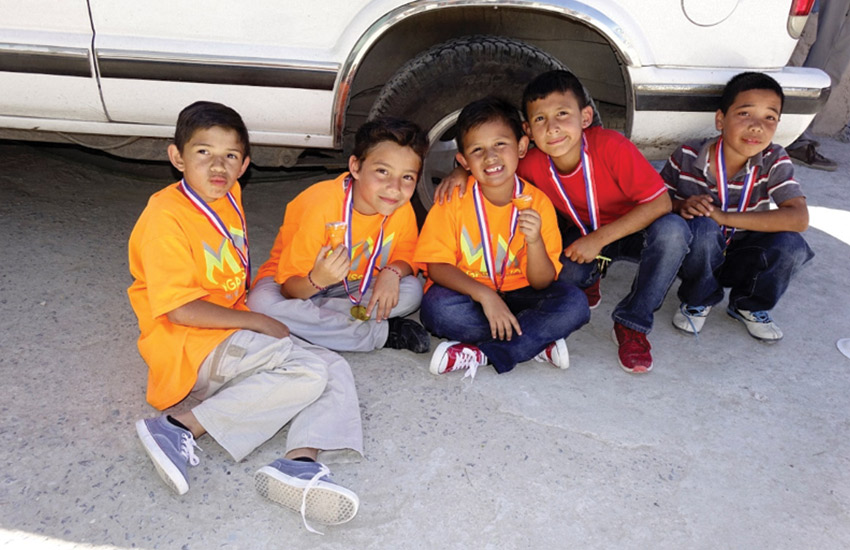 Children pose after receiving care at the humanitarian clinic
Learn more about Ultradent's humanitarian efforts »​