​Neil Jessop, Ultradent's Vice President of Research and Development, recently spoke about the evolution of the
VALO curing light
. "There's a sense of urgency that I constantly feel to keep an eye on what is right and on staying advanced. It's not a free ride." Ever innovating, Ultradent most recently released the
VALO® Grand curing light
, which offers a 50% larger lens that measures a whopping 12 mm. This larger lens allows clinicians to cover and cure an entire restoration with the light's highly efficient 395 nm–480 nm LEDs. The story behind the VALO light's development, however, started almost two decades ago, in 1997.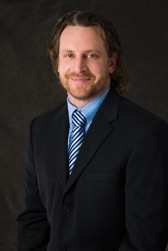 Neil Jessop, Vice-President of Research & Development

That's when Ultradent released the UltraLume LED curing light. Over the next few years, the company would go through several iterations of the UltraLume—continually improving on the last. "Over the years, we collected more and more information about the LEDs that were available until we got to the point where even though we knew that the UltraLume light was a huge step for not just the company but the dental industry—in that it was the first LED curing light on the market—we knew we could create something even better," adds Jessop. "We decided to begin the process of creating a whole new light with new branding because it would be so different from anything we offered."

Ultradent's UltraLume curing light, released in 1999
Jessop continues, "We put a good three strong years into research, and after creating numerous prototypes and going through an intense process of trial and error, we released our
VALO curing light
in 2009, which we were really proud of."
Because Ultradent is a vertically-minded and vertically integrated company (we do our own research and development, manufacturing, marketing, selling, etc.), the company took on the challenge of manufacturing the VALO curing light in-house. As part of its unique design, the company decided that the light would be manufactured and milled out of a single bar of aircraft-grade aluminum, which not only gave the VALO curing light its modern look, but also made it incredibly durable and difficult to break thanks to its unibody construction. This solved another age-old problem with the other curing lights on the market.
The VALO curing light immediately set itself apart, including one very unexpected feature. "One of the things that made the VALO light different from any other curing light at the time was the fact that we kept it corded. We did it this way because cordless curing lights, until then, had been known for being very expensive and hard to find batteries for. We wanted dentists to be able to rely on their curing light and not encounter that problem and we hadn't found a way to solve that issue yet, so we kept it corded," he says. "Not having a battery in the unit also made the VALO light lighter, sleeker, and smaller."
Jessop recounts, "After we released the VALO corded light, we began the process of developing the VALO cordless light, with the mission of making the batteries easily accessible (not exclusive to the VALO curing light), and low-cost. We discovered that we could use the same type of battery that is found in many digital cameras and other small devices."
Thus, Ultradent introduced their
VALO Cordless curing light
. "I think the cordless light really spoke to our customers and showed them that we were in tune with them, we were catering to their needs, and that we were really listening." Jessop says. "It really carved out a space for us in the curing light industry that had not been served and I'm so proud of our entire team for their hard work and innovation and the great lengths they went to make sure that quality went into every single painstaking detail. Our VALO curing light is amazing on every front, and that speaks volumes to everyone who went the distance to get it right."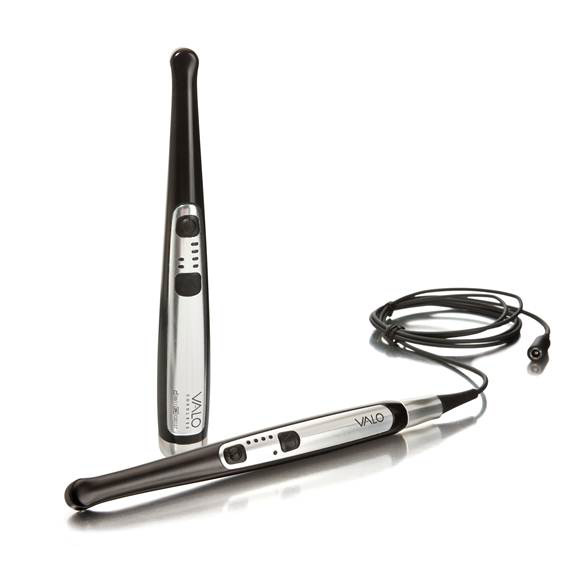 VALO Cordless and VALO Corded curing lights​

The VALO corded and cordless lights went on to win numerous industry-wide awards year after year, including several Townie Choice and Pride Institute "Best of Class" technology award​s. Ultradent later came out with the VALO Colors line—a fun new take on the cordless light.
Thus, we come full circle to last month's release of the
VALO Grand curing light
, which Jessop says "solved clinical needs in a big, big way. The larger lens, which is 12 mm and is unsurpassed when it comes to other curing light offerings in the industry, allows the curing light to cover an entire restoration without leaving weak spots that often happens with smaller lenses. These weak spots often lead to restoration failure. The next largest lens on a curing light is only 9 mm and doesn't offer the low profile head that our lights feature, which enables dentists to reach and cure restorations in the very back of the mouth."

​
VALO Grand Curing Light​
However, even though they've come far, Jessop says that the company and his research and development team aren't resting on their laurels. "We didn't get here for free. A lot of people worked so hard to get to this point, and I always feel a sense of urgency to stay ahead of the pack. There are a lot of smart people in this industry, so we try to maintain a certain level of vigilance to make sure we stay ahead of the pack in always looking for ways to improve and offer the best technologies out there," Jessop remarks.
He also credits the company's hallmark innovations, including the development of the VALO curing light family, to Dr. Dan Fischer, Ultradent's founder and CEO. "Dr. Fischer has always been able to see the opportunities out there in the dental industry because he's a clinician himself. He's always been able to say, 'as a dentist, this is what I need or want,' and it's that passion and conviction behind his real-world connection to what we do that has allowed us to hit a lot of homeruns. He also allows us to try and fail and learn and improve upon those failures so that we can ultimately succeed—which fits the story behind the VALO light's development perfectly." ​
​Shop VALO​ »​​​​​