​​Dr. Dan Fischer, CEO and founder of Ultradent founded the company's non-profit organization with a mission of strengthening and aligning global communities by empowering vulnerable and underprivilaged children through education. Having grown up in a third-generation polygamous sect, the The Fundamentalist Church of Jesus Christ of Latter-day Saints (FLDS), Dr. Fischer left the sect in the early 1990's, and later, saw an influx of teens and young adults being kicked or discouraged out of the group-- left to fend for themselves with little education and zero connection to the outside world. The Diversity Foundation aims to help these young people integrate into society--mostly through mentoring and education-- as well as to help prevent crimes by encouraging diversity and awareness among people of all background​s and walks of life. Here is a recent Diversity Foundation success story: When Brenda Nicholson, her husband, and her six children left the Fundamentalist Church of Jesus Christ of Latter-Day Saints (FLDS) church in 2012, not only did they have no income and nowhere to go, but they also had hardly any resources to help them integrate into society. After years of isolation in the Shortcreek area of Utah and Arizona—a hub of the FLDS community—Brenda's husband didn't even know how to write re'sume' to obtain a job, and none of the members of their family had obtained anything more than a high school education.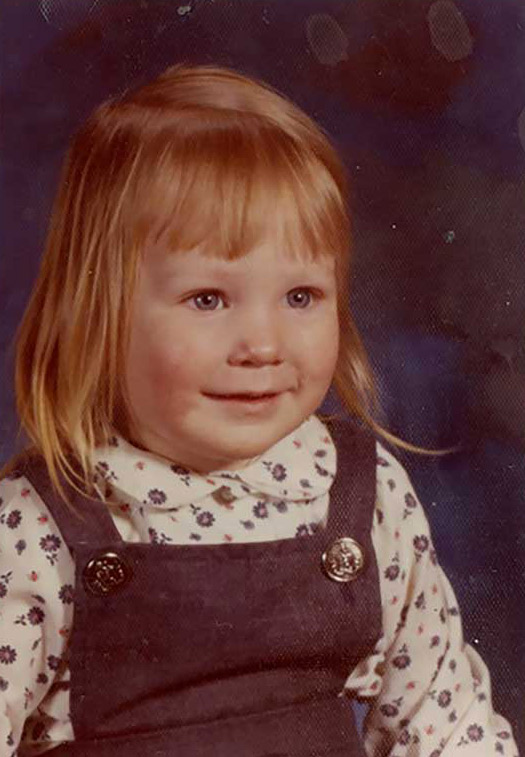 Brenda Nicholson as a child​​




​
"We knew when we made the decision to leave that it meant we were cutting all our ties—that none of our family would talk to us anymore, and that basically everything and everyone that had been a part of our lives would be gone," recalls Brenda. ​


Soon after leaving, the Nicholson family found The Diversity Foundation, Ultradent's non-profit foundation dedicated to helping people who have left the FLDS community integrate fully into non-FLDS society and obtain higher education.
Through the Diversity Foundation, Brenda's husband learned how to construct a re'sume' that helped him obtain a job. And now that Nicholson family had left the FLDS community and its restrictive, limiting dogma—particularly in regards to young girls' educational pursuits—behind, Brenda saw a new opportunity for herself and for her children. ​​

"At Alta Academy, [a high school run by Warren Jeffs, former leader of the FLDS church who is currently serving a life sentence plus 20 years for two felony counts of child sexual assault,] I remember filling out a form where I signed up for Algebra, Geometry, Trigonometry and Calculus. When Warren Jeffs brought it back to me, he had crossed off Trig and Calculus and said, 'No girl needs that much math. Your job is to be a mother in Zion. You don't need to learn that much math.'"







​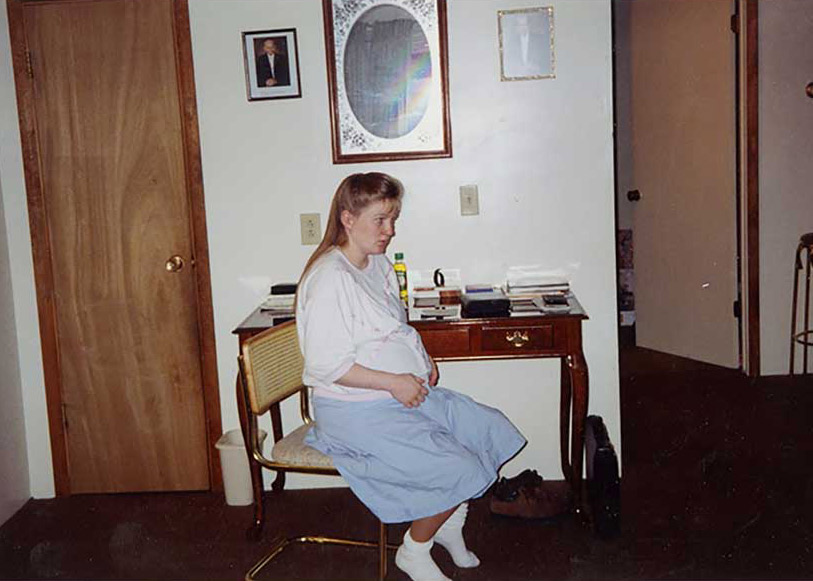 ​​​​​
A young Brenda, expecting her first baby​​​​
Brenda continues, "We started to settle into things and one day I had the realization that along with the other choices I was now free to make, I could also get the education that I always wanted."

With the help of the
Diversity Foundation​
and with the help of its director, Shannon Price, Brenda enrolled in Salt Lake Community College. Soon, two of her children joined her. "Having the option, if you want it, of getting an education is huge. I think it's the number one factor that can change people's lives, because then you can become self-sufficient. It's also amazing what it can do for your self-confidence and your self-worth—you feel like, 'Hey, I did this.'"
Brenda stands proudly in front of Salt Lake Community College​​​​
​

Brenda is currently pursuing an associate's degree in psychology. "I don't see any way we could have done that without the
Diversity Foundation
's help. They've helped pay for books, they've helped pay for tuition, and ​even when you have no idea what you're doing, they can point you in the right direction and tell you who to talk to and help you find the resources to, for example, help you decide what classes to take. It's just kind of an all-around resource for answers, information, emotional support, and financial support with school. And sometimes, you just need somebody to tell you 'You can do this!' They'll do that for you," says Brenda.
Looking back, Brenda can't believe how much her life has changed. "Four and a half years ago, when I left the FLDS church, I had very little education, my children had very little education, and we had very few resources. But with the help of
the Diversity Foundation
, we have resources, we have help with college, I know how to write a re'sume', and there's emotional support and financial support for education. They just do amazing work. I know they're changing a lot of lives. I know they have for me."​