1. This month we're launching our My Smile is Powerful Opalescence® Whitening Systems campaign. What does the phrase, "my smile is powerful" mean to you?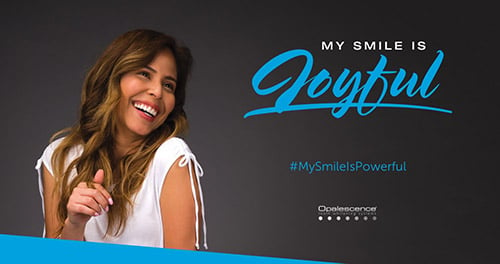 We firmly believe that all smiles are powerful.
The phrase "my smile is powerful" relates back to the things I've been saying in my lectures for years. The smile—the lips and the teeth—are the number one body language communicator. In fact, statistics show that when people first meet, 50% of people look at the other person's eyes first, and the other 50% notice the smile and teeth first. A thousand words can be communicated in an instant with a smile. It's a fabulous communicator! It radiates the inner feeling and soul of the other person, and it enables them to communicate beyond words, or it accentuates words in an instant. It is so powerful.
2. Tell me about a time that someone's smile impacted your life.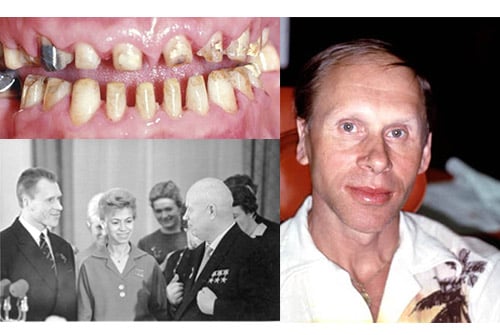 Oleg Propopotov, world champion ice skater and Olympic gold medalist before his full-mouth reconstruction.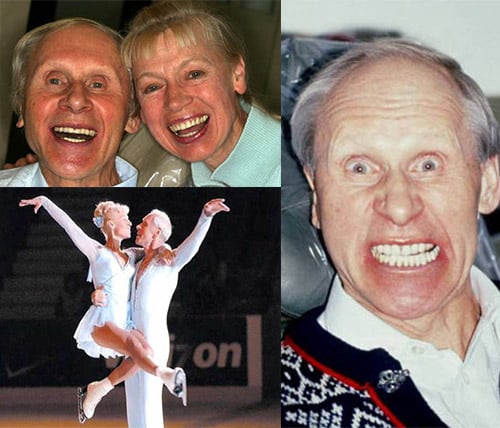 Oleg Propopotov smiles confidently after his full-mouth reconstruction by Dr. Dan Fischer. In the bottom-left photo, Oleg skates with his life-long partner, Ludmila Belousova.
I had the opportunity in the late 1980s to meet a fabulous couple from Russia, Ludmila Belousova and Oleg Protopopov, who are two-time Olympic champions and four-time world champions in couple's ice skating. Looking back at photos of them, I noticed that Oleg rarely smiled with his lips open. He always hid his teeth. Well, to make a long story short, I was able to do a full-mouth reconstruction on Oleg and give him the movie-star white smile he'd always wanted. Boy, to see him light up after he gained confidence in his new smile was one of the great joys of my life, and our friendship has been one that has lasted through the years.
Read the full story about
Oleg and Ludmila here
.
3. You have gorgeous white teeth. How often do you whiten, and do you enjoy it?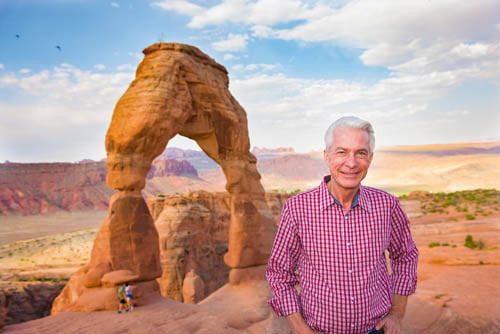 Dr. Fischer smiles brightly during a trip to Utah's famous Delicate Arch
I'm always one of the first people to evaluate and try any new whitening product that we put on the market, so I'd say I get my fair share of whitening that way. I love being involved in the research and development aspects of all of our products, but our teeth whitening products are especially fun.
4. If you had to pick a favorite, which Opalescence whitening product would you choose?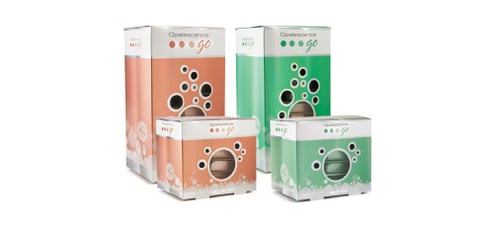 Opalescence Go® prefilled, disposable whitening system
Without a doubt, Opalescence Go prefilled whitening trays are my favorite. They are so convenient, so comfortable, and so easy to use. There's no mess, no fuss, and it's so effective. However, there is still a need for in-office
Opalescence® Boost®
whitening for patients who would like a quicker alternative. I also love the results that combining Opalescence Boost in-office whitening and
Opalescence® PF
take-home whitening produces for difficult-to-whiten, cases like tetracycline staining or other tough discoloration. Different methods work better for different people, but I personally love to pop in Opalescence Go whitening trays occasionally.
5. What is something that, no matter what, can always make you smile?
It's the little things. I love watching my grandchildren and the cute and funny little things they do. Recently, I got on FaceTime with my little one-and-a-half-year-old granddaughter, Mae Mae. She's learning to blow her nose, and it was so funny to watch her try and finally say, "I did it!" Those little ones never cease to make me smile and laugh.