What is your name and official title at Ultradent?

Ryan White, Campaign Marketing Manager/Media Buyer.


What did you do before you came to Ultradent

I was really lucky very early on because I got some marketing internships in high school. One was interning in the corporate office of a growing company called Lovesac. I worked as a marketing intern there, and that is when I knew that marketing would be my career choice.


What happened next?

I got a scholarship to Brigham Young University, even though I'm a Utah​ fan. From there I started doing email marketing and campaign management with other companies. And then I came here.


What are your days like at Ultradent?

It really depends on the month. For the most part, I try to start off the day looking at reports that tell me how our customers are interacting with and responding to our campaigns. I do our forecasting, dabble in design for our campaigns, etc.

What's your favorite thing about working at Ultradent?

Popcorn Fridays! I never miss it! (Note: Every Friday, Ultradent's headquarters in South Jordan, Utah, pop popcorn for their employees to enjoy).

​

Having worked at several places before Ultradent, what can you say about the culture here?

One of the things that I was most impressed with about Ultradent was how long people have been here. I was with a company before this where they had a lot of turn-over, and then I came here and saw that there were people who had worked here for 5, 10, 15, 20, 25 years or more and that's not an uncommon thing! I knew there was something special about Ultradent that must be keeping people around and I truly believe that that "something special" is our culture.


Do you feel like the core values affect you in a positive way?

While I believe that the culture of Ultradent reminds us to uphold our core values, I don't believe that they can change a person. In fact, I believe that our core values attract the kind of people we want, and if someone happens to make it in who doesn't live the core values, they don't stay very long because it's not a good fit for them or for us​.


How does that play into marketing?

Marketers and advertisers can get a bad rap because over the years people have come to see advertising as lying to or deceiving the consumer. At Ultradent, we are very, very adamant about integrity, truth, and ethics in our advertising. No trickery. That is why we were so humbled to have received the Golden Hands Award for Ethics & Truth in advertising two years in a row. That is very important to us and the core values are the driving force behind all that we do.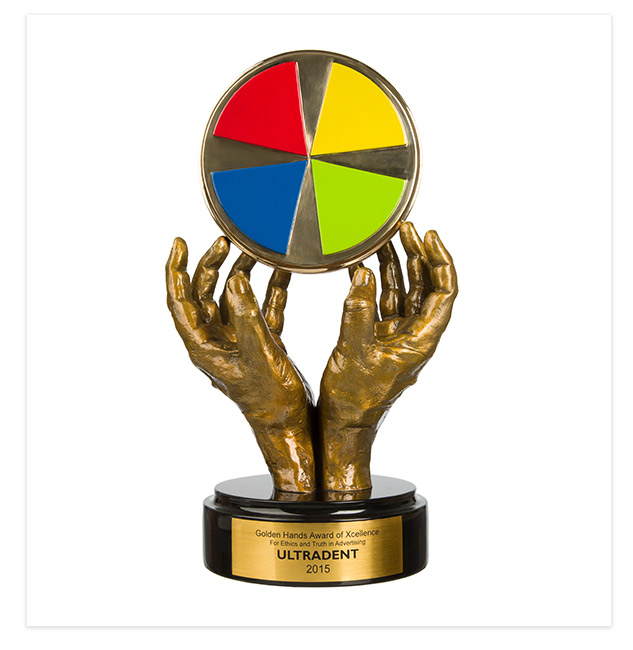 Ultradent received The Golden Hands Award of Xcellence
for Ethics and Truth in Advertising in 2015 & 2016

I know you're an avid outdoorsman and photographer. You took a photo that appears on April in our 2017 calendar, but have you had any of your other work appear in Ultradent's marketing materials?

Yes! I am proud to say that this is the third year running that one of my photos has been featured in the Ultradent calendar and as an Ultradent cover photo.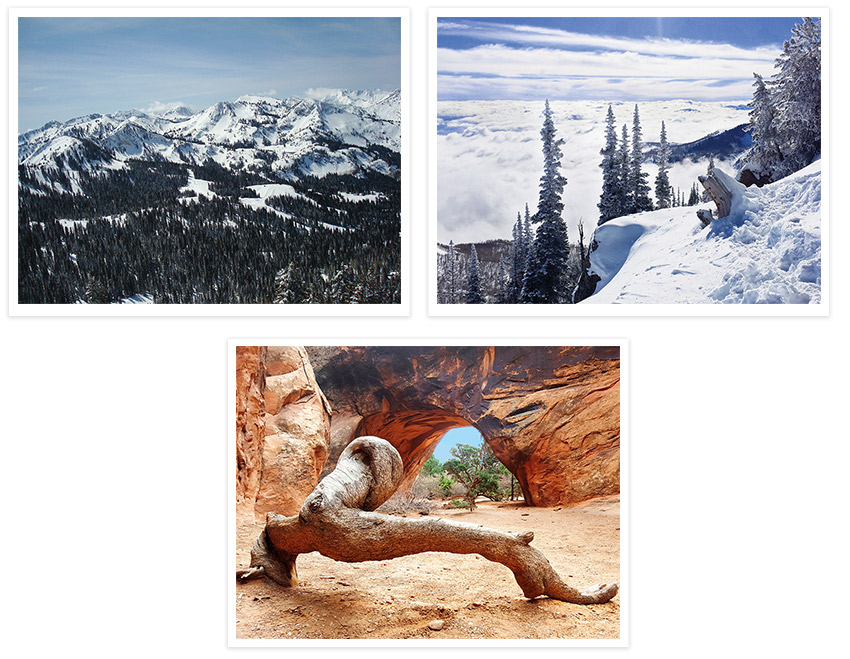 ​
Top Left:
Ryan's winning photo in 2015 overlooking Brighton Ski Resort in Salt Lake City, Utah
Top Right:
Ryan's winning photo in 2016 of Guardsman Pass, Salt Lake City, Utah
Bottom Center:
Ryan's current winning photo at Navajo Arch in Arches National Park, Moab, Utah​

You really enjoy all that Utah has to offer.

YES! It's truly one of my passions. I was offered a job at a national company out of state and I declined it because I just couldn't bear the thought of leaving Utah and all that it has to offer. A lot of my photos I take are in Southern Utah, but I also take photos and spend a lot of time in Northern Utah, where I ski and snowboard, as well as rock climb. I also love to canyoneer, which is essentially hiking with a rope and then when you get to a place you can't hike down, you throw a rope over, and r​appel down. I do it four or five times a year.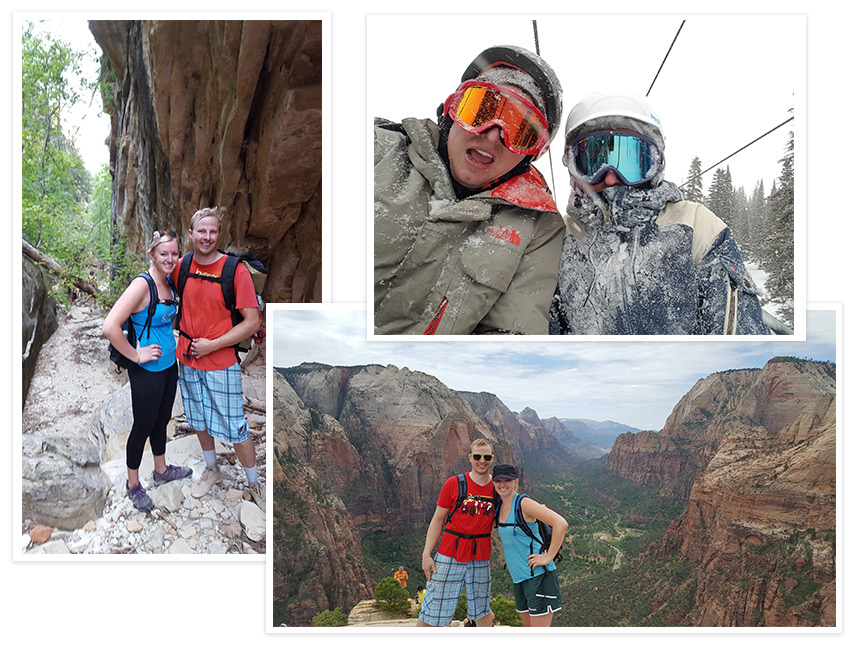 Left:
Ryan and his wife, Kelsee in Mystery Canyon, Zion National Park
Right:
Ryan and his wife, Kelsee, snowboarding in Park City, Utah
Bottom:
Ryan and his wife Kelsee on top of Angel's Landing in Zion National Park

I hear you and your wife have a baby on the way.

Yes, we're very excited for our baby boy to join our family in May. We can't wait! ​


Learn more about Ultr​​adent »
Read more:
​See the complete Employee Spotlight Series!