What do you do at Ultradent?

I'm a chemist in Research and Development. I started in Quality Control, but I wanted more hands-on experience with the products and having a hand in creating new products, so I moved over to R&D and I love it.

How many years have you worked at Ultradent?


Just over three years.

What do you like about living in Utah?


The snow is really good and I love the mountains and there are a lot of amazing things to do outside. In the winter, I love to back country ski and snowboard as well.

Tell me about the beautiful photo you took that appears as this month's calendar photo


I'd driven out to Tooele, Utah, to check out a flying site because I'm a hang glider pilot. On my way back, I stopped by the Great Salt Lake because I had never seen it before, and I snapped this picture right around sunset.

Do you do photography as a hobby?


I try to! I like to be outside a lot, and hang gliding takes you to all sorts of remote, beautiful places, so I try to keep a camera on me to snap photos.

Do you have any pets?


I have two dogs. My older dog is 14.5 years old. She's an Australian Kelby. She looks like a little dingo and her name is Nicki. My younger dog is a Labrador mix named Jett. I love them!

What are some of your other hobbies?


In addition to hang gliding, I love running and hiking. I've run the
Boston Marathon
twice. The first time was in 2013, the year it was bombed, and my second time was in 2014, the year after. The year of the bombing, I had finished before the bombs went off and I was so tired, I didn't really process what was going on. However, running again in 2014 was amazing, since it felt like all of Boston turned out to cheer on the runners. That was the really inspiring part, seeing the whole city come together.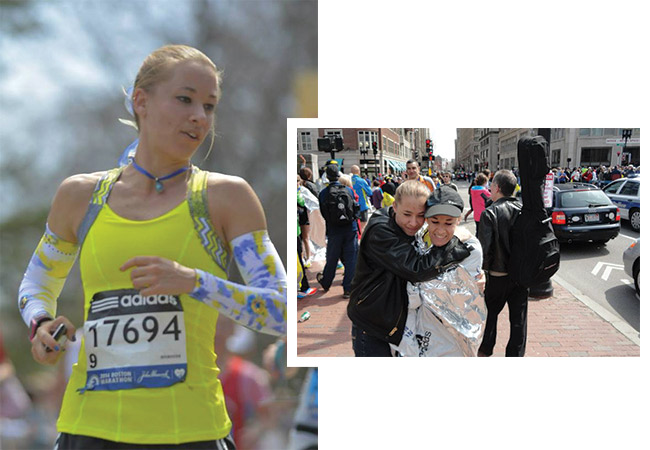 Melissa Axen, just after crossing the finish line
of the Boston Marathon in 2013, before
the bombs detonated. Luckily, she wasn't hurt


Do you have a background in chemistry?

I got my bachelor's degree at the
University of Colorado Denver
, and then earned my Master's degree in chemistry at University of Colorado Denver. Then I started my PhD in chemistry at
University of Utah
and finished my coursework and I even began writing my thesis, but decided that I didn't want to teach and I didn't need a PhD for what I wanted to do, so I didn't finish.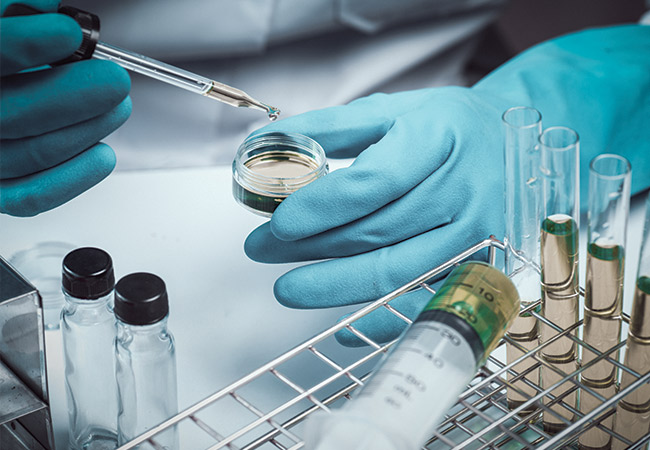 Melissa experiments with solutions and different
chemistries to create the new and innovative
products Ultradent consistently puts out on the market

What drew you to studying chemistry?

I actually hated chemistry with a passion in high school but when I got to college, I had a phenomenal chemistry teacher who completely turned it around for me.

What's your experience been like working at Ultradent?


Working in R&D here at Ultradent has been so fitting for me. I have a deep curiosity for knowing how things work and I love to play with things and make things, and my job sort of feels like getting to be a curious little kid, but more focused. We get to play and experiment with things all day, and I love it!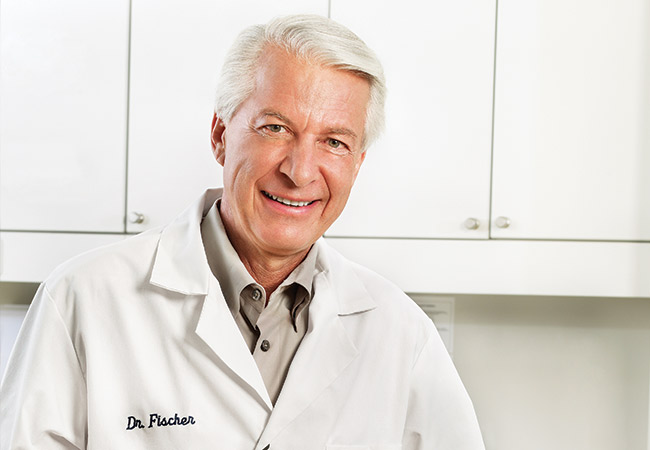 One of Dr. Fischer's favorite places to be at
Ultradent is down in R&D, keeping up with
the latest and greatest in Ultradent's
newest product innovations


What's your experience been like working with Dr. Fischer?


It's amazing how much time Dr. Fischer spends down in R&D. He's always up to speed on what's going on and he pops in on a regular basis, which we love. He really is involved in all aspects of the company from top to bottom. We love having him around and hearing his insight on things.

Is it neat to see your work come to fruition and becoming a product we sell?


Yes! It's really, really neat when we're working down there to think, "Hey, this could end up in someone's mouth," for example. I love being able to see my work and say, "I made that!" It's a great feeling. I love making products that we know will help improve lives, too.

How do you feel R&D at Ultradent has fostered such a reputation and culture for innovation?


In R&D, our running quote is, "Fail early and often." Failure is encouraged. You have to become comfortable with things not working, and then asking questions. I think the key to success and innovation is curiosity—always questioning a dentist's processes, or why they do things the way they do, and wondering how we can improve them. That's what we're always focusing on and trying to do—asking questions and remaining curious.