The digital world is putting new pressures on the cosmetic dental industry. The desire for a dazzling smile is no longer just for face-to-face interactions—for many, their virtual grin is far more vital. Photogenic smiles get blasted across the globe on the seemingly endless supply of social media platforms. A picture becomes a post and that post gets viewed by our closest friends, family… and the internet at large. The ensuing digital judgement crosses back through the virtual matrix and skews our real-world perceptions.
Dr. Susan McMahon, DMD, AAACD, is exploring the intersections between cosmetic dentistry, social media, and the psychological impacts on her patients. She'll speak about her findings during Ultradent's upcoming Icons of Dentistry Summit, with her course titled Selfie Culture and Snapchat Dysmorphia: A New Generation of Cosmetic Dentistry.
Compare and Despair
"It used to be only famous people had to be perfect and beautiful. If you were an actress or royalty, then people expected you to look a certain way. Now, because of social media, everyone wants to look that way," says McMahon. "Have you ever gone to your Facebook feed and looked at someone you went to high school with and felt like your self-esteem took a hit because they look so great and you look schlumpy?"
Creating an unrealistic representation of physical appearance is continually getting easier, thanks to technological advancements. "You can go on Facetune and lose 30 pounds in your face. You can whiten your teeth, you can get rid of the bags under your eyes… and then you put it out there on social media," McMahon says.
Once the photo gets posted, the comparisons start. "It's a phenomenon called compare and despair. You compare yourself to altered images (of yourself and others) then despair about the shape you're in. Younger people are especially vulnerable to this," McMahon adds.
Perception vs. Reality
People are seeking cosmetic dentistry in record numbers. Researchers say the market could reach nearly $28 billion globally by 2024. Dr. McMahon says social media plays a hefty role in this growth. "It's called Snapchat Dysmorphia." She says patients expect cosmetic dentists to replicate the virtual version of themselves or others portrayed on social media.
"It's important to recognize and acknowledge what patients are looking for. I see lots of people—I'm talking teenagers, young adults—that have what I used to consider and what was normally considered a beautiful smile. Now it's not enough for them," McMahon says. "They want it to be perfect. They're showing me pictures of celebrities, and most of these celebrities have cosmetic smiles, all veneers, full sets of veneers, upper and lower."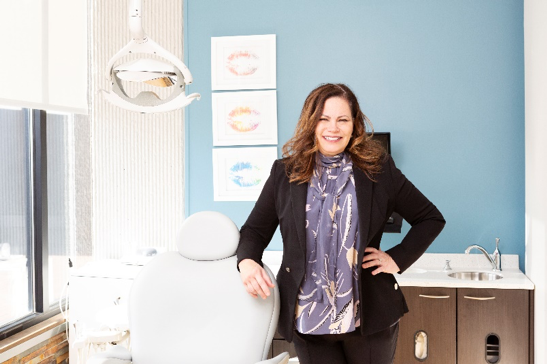 Dr. McMahon originally studied engineering before finding her passion in cosmetic dentistry.
Smile Design
Rather than turning away young patients because there's nothing technically wrong with their teeth, Dr. McMahon takes what she calls a "Smile Design" approach to these consultations. "[Patients] will keep going until they find a clinician who's going to do what they want to do. And they could very easily end up with a doctor who's going to prep 12 veneers on a young person, on virgin teeth," she says. "They could end up being deep cut veneers, blowing through the contact areas, wrapping the incisal edges, traditional things like that. Even worse, I've seen full crowns cut on people like this."
Dr. McMahon says her lecture covers how to approach difficult conversations with healthy patients determined to change their smiles. "A lot of times I'll get patients, just out of their orthodontics, with their mothers and fathers. The patients have pretty nice-looking teeth. But they're just not happy at all. I don't want to work on their self-esteem negatively any more than they're already doing themselves. I want to help them and build them up and give them the confidence to be whatever it is they want to be and do whatever they want to do."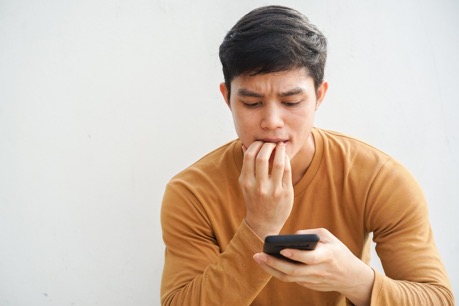 "When you look at social media posts, those kids are smiling huge. And if you're the one with a little space between your teeth or a little rotation in your teeth, it's not a little deal, it's a big deal," McMahon says.
A recent interaction between Dr. McMahon, a teenage patient, and the patient's mother illustrates the Smile Design approach. "His mom was convinced he wasn't taking care of his teeth because he wasn't smiling. He goes to the hygienist's chair and his teeth are not dirty at all, they're perfectly clean, he's doing a great job with them. We take some pictures and he's got a big Class IV composite that's breaking off a little bit. His natural, genetic color is pretty yellow. He's got a couple spots of hypocalcification and a little brown lesion too. Which is not dirt, just staining. But it's stopping this kid from smiling."
Dr. McMahon says using a traditional approach, a dentist would schedule a visit to fix the Class IV, tell the patient his teeth are healthy, and send him on his way. "My office tries to slow it down and look at this through the eyes of Smile Design. We brought his mom back, put his pictures up on the monitor, showed the broken filling and said 'Here's what I think we can do for him. I think I can do some gum sculpting to make his teeth look more even; I'll use a laser and it will be easy and won't hurt or bleed at all. I'd like to whiten his teeth and I'll use Opalustre™ [hydrochloric acid slurry] to polish out that brown staining. When we're done with that I'm going to fix that broken filling. It's going to be easy on him and I think his smile will look great.' This boosts his confidence and boosts your bottom line too [ . . . ] It's not taking a lot more of your chair time and it's going to make a big difference to him."
Trending Younger
Dr. McMahon sees the volume of young people seeking cosmetic work increasing while also noticing the age of those patients decreasing. While she wants to empower young people and boost their confidence through their smiles, she also has limits.
"The youngest I've ever had someone seeking out cosmetic care is 6 and 7 years old. Their parents brought them in, two beautiful little girls, and wanted composite veneers on the girls' primary teeth because they didn't think they were white enough. So it isn't just kids, it's the parents too. We told the girls they were perfect, and their smiles were wonderful. We didn't treat them, but who knows if another office did."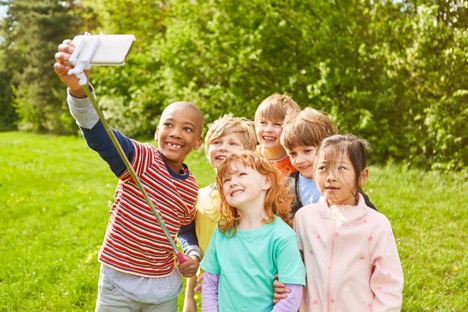 "I find boys are just as concerned as girls over how their smiles look," says McMahon.
Dr. McMahon's lecture also dives into procedures that can satisfy the patient without life-long impacts. She says her Selfie Culture and Snapchat Dysmorphia course covers "[ . . .] very conservative cosmetic procedures, like using Uveneer® [templates], because you can do that without altering their teeth. It's completely reversible, they're keeping 100% of their enamel, and they look fantastic. It gives them the smile they want. This course is all techniques that every dentist can do. You don't need any special training, you just need to sort of look at things a little differently and have your team look at things a little differently."
Icons 2020
Digital/social media is shaping many of the trends in dentistry—how practices market themselves, how reviews are given, and even what's motivating patients to seek treatment. Dr. McMahon is examining how these social media motivations are impacting her patients and you'll be able to hear her findings during Ultradent's Icons of Dentistry Summit, July 16–17 2020.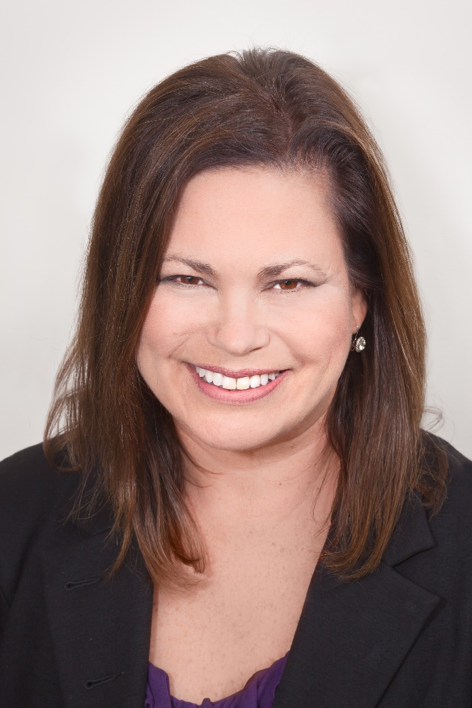 Dr. McMahon and 12 other captivating industry leaders will be featured during Ultradent's Icons of Dentistry Summit.
Icons of Dentistry is a partnership between Ultradent and industry specialists to bring women in dentistry an exciting agenda. It encompasses social media trends, practice building, clinical techniques, and exciting networking opportunities with peers from around the world. Attendees can earn 14 CE credits.
Ultradent believes in the unique dimension women bring to dentistry. It's our mission to engage and inspire women in dentistry—by deepening the balance of work and life—through an educational endeavor that focuses on fulfillment, performance, relationships, and overall well-being.
Learn more about Ultradent's Icons of Dentistry 2020 Summit below, or call 800.520.6640 to register.