From patient care to bookkeeping, clinical instruments to advertising, the digital age has brought paradigm shifts to all aspects of dentistry. Many clinicians are experiencing changes in patients' motivations for seeking care (as being explored by Dr. Susan McMahon), while others (such as Dr. Brian Harris) allow patients to virtually test drive new smiles before committing to treatments. File cabinets have shrunk into hard drives and newspaper ads have been replaced by social media campaigns. The latter has created a cottage industry to help dentists navigate the stormy seas of Facebook, Instagram, Snapchat, and whatever new platforms pop up next month (shout out TikTok, you perplexing dumpster fire).
Using global platforms to connect to local audiences creates challenges outside of simply creating engaging, witty, lively content—which is challenging enough. Effectively navigating social media can be a daunting task, but the rewards can change the scale of a practice. Understanding which platforms are best for your message, creating engaging content, and posting consistently could be the key to unlocking a digital flood of new patients.
The Pinnacle Platforms
In terms of locating potential patients, there's two clear front-runner favorites for dental practices: Facebook and Instagram. "We just don't see patients coming from Twitter, it's turned into a news outlet," says Adrian Lefler, co-founder of My Social Practice, a social media marketing firm for dentists. "LinkedIn may work OK for specialty offices who are trying to connect with GPs or other business, but in terms of finding patients on LinkedIn, it's not going to happen. Everyone is on Facebook and Instagram [ . . . ] so that's where we put most of our effort."
Instagram implemented the massively popular "Insta-stories" feature in 2016 which has since become the premier way to share content (and get noticed) on social media. "People are checking stories before even checking their feed," says fellow co-founder of My Social Practice, Blake Hadley. "It's definitely the most popular type of content right now [ . . . ] people relate to stories a lot more than anything else."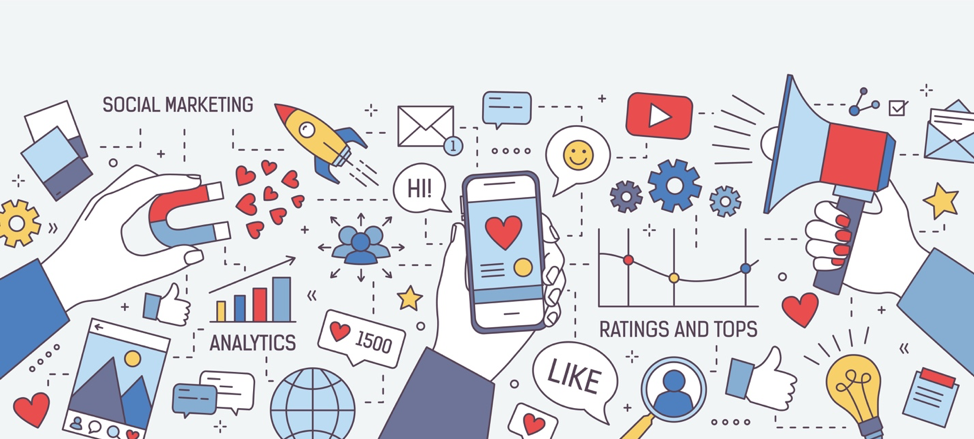 While Insta-stories are a completely free-to-use method of patient outreach, Facebook is embracing the pay-to-play model more than ever. Years of changes to Facebook's algorithm have pushed posts from businesses away from user timelines… unless, of course, you're willing to cut checks in exchange for attention. "If you're willing to put money toward it, Facebook is a really good model," says Hadley, as Lefler quickly interjects, "We're not talking about a lot of money. Practices could spend $50–100 per month and that's a great place to start. We're not talking about huge budgets, and the reach is phenomenal. I've seen hundreds of practices shift their budgets away from other digital marketing like PPC and [Google] AdWords campaigns over to Facebook and they're getting 10-times the reach."
Now, this isn't to say that Instagram is an entirely free ride—it's happy to take your money as well. "You can put money into posts on Instagram, you can advertise on Instagram, but Instagram has better organic reach for a business," says Hadley. "If you can get followers interacting with your posts, you'll reach more people organically [on Instagram]."
Outsourcing Influence
Trust the experts. Isn't that why patients seek dental care in the first place? Unless they're marooned on a deserted island, people would rather put faith in a dentist than end up like Tom Hank's character in Castaway. Social media influencers have carved out space in the modern age of marketing and can be an effective tool for dentists to creatively reach their audience.
My Social Practice is working with Instagram influencers on campaigns specifically designed around whitening treatments—whitening has a vast audience and is relatively simple for non-clinicians to discuss. The influencers in these campaigns are trading whitening treatments for posts (influencers work on cash deals as well as trade, but My Social Practice has been focusing on trade deals). "We make sure that [influencers] follow the guidelines of saying the posts are sponsored, they'll tag the practice, they'll tag the type of whitening, and do a certain amount of stories and posts," Hadley says.

Practices can run into problems when it comes to finding the right influencer for their market. An account with 1.5 million followers may have less reach within a local community than an account with 3,500 in-market followers. "You need someone that has a local following for the practice and that's sometimes hard to find because a lot of influencers have followers across the country," says Hadley. "If you're a practice that's thinking about working with an influencer, just looking at the number of followers that influencer has won't help you too much because you don't know where those followers are coming from. You need to ask specifically if they have a following in your geographic area."
Focusing on followers can be problematic for another reason: those followers might be fake. "A lot of these big influencers, these celebrity macro-influencers with millions of followers, they game the system," Lefler says. "They buy followers to bump their numbers, which increases the cost for what they charge to endorse a product."
Bogus followers is one of the reasons My Social Practice recommends working with "nano and micro influencers" who have smaller, more localized followings. "More and more brands are moving toward working with nano and micro influencers instead of big influencers for that reason specifically," Hadley says, noting that these smaller followings are typically between 1,000 to 15,000. "With that amount of people, influencers usually have more personal relationships with their followers—they respond to comments, they share direct messages. So even though it's a small amount of followers, they have more influence because they're trusted more."
Creating Your Own "Edutainment"
Influencers certainly aren't the only way to approach social media marketing. Social media can be an effective avenue for educating patients about products and procedures through videos, linking to blogs, and other marketing materials. But—and this is a big BUT—being dry, overly-clinical, and mundane will hinder your efforts. "Publishing a 1,500-word blog [on Facebook] on why you should brush your teeth three times a day… no one is going to read that," Lefler says with a chuckle. "You can publish as much of that as you want, but you're not going to reach any of your social media goals [ . . . ] However, people do care about who you are, the culture of your office, and how you treat your patients."
To successfully promote, you want to educate while you entertain… you want to create "edutainment"—and quality edutainment can certainly be created within your office, without outsourcing to influencers. If this is your approach, Hadley recommends focusing on being sincere and candid. Be a person, not a business. Highlight processes, not just products. Sell potential patients on the benefits of a service like tooth whitening, not the service itself.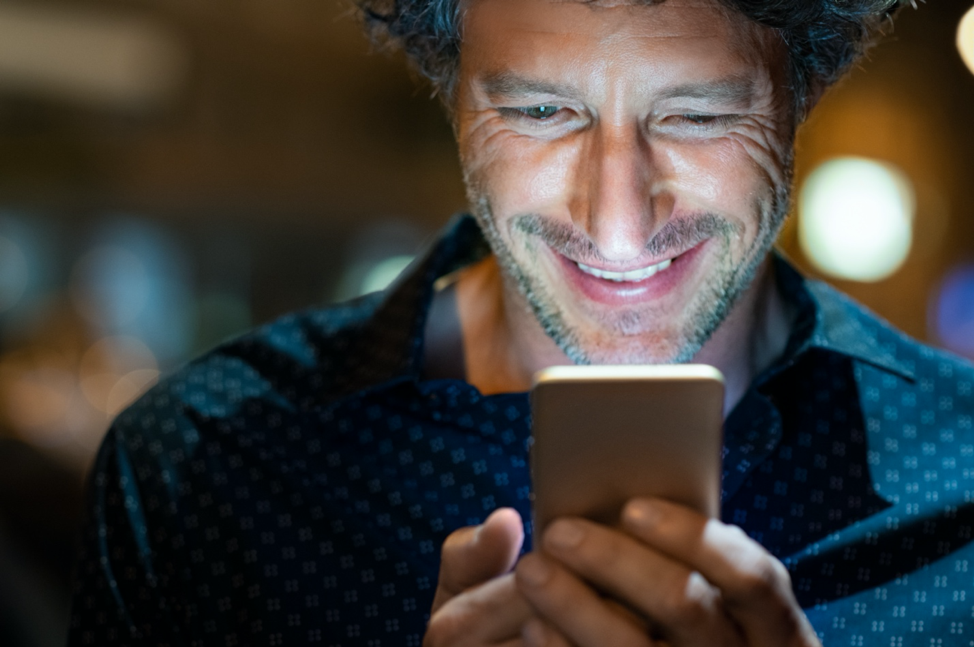 Building a social media following isn't doesn't happen by just creating content… you build an audience creating content people actually enjoy.
Your posts should also address common patient "objections" such as price, complexity of procedure, and scheduling. If you post about the simplicity of whitening, make sure to include a direct link to your online scheduling page to simplify the process for potential patients. Inform your audience about how fast whitening can be done in-office and don't be afraid to showcase pricing. Tooth whitening is a simple, quick, cost effective procedure—all those areas should be reflected in posts about whitening. And those posts should come frequently. "Everyday [dental offices] should be posting something. Whether it's a graphic, something informational, or something that happened in their practice," Hadley says. "There's an algorithm that Facebook and Instagram use and it's all about consistency. The more you can post, the more they want to pump your content out to the people on their platforms."
Creating your following on social media isn't an overnight process. "You might start posting every day and none of your posts get any likes or comments," says Hadley. "It just takes time but being consistent is really important."
"If a practice comes to us and says 'we want 50 new patients a month,' the reality is you can do that with social media," Lefler adds. "But it's not like print mail, where you can just dump a bunch of mail and your phone starts ringing."
Social Success
Social media is a proven medium to bolster your tooth whitening business. Properly utilizing platforms like Facebook and Instagram will allow you to showcase treatments and engage with users. Turning your social posts into real-world patients requires genuine content that entertains while it educates, targeting the right geographic audience, posting consistently, and understanding the nuances between platforms.