Unexpected changes aren't welcome in clinical situations. Sure, spontaneity can be great when choosing a new restaurant or if you're on an episode of Trip Flip; but it's far less desirable while you're finishing up a crown. Impromptu issues cramp your schedule and make the patient uncomfortable.
To combat many of the problems that might plague dentists at the end of a procedure, Ultradent created Jiffy™ Diamond Strips and Proximal Saws.
"They take something that could be a big headache and turn it into nothing, and you can just move on with your day," says Utah based dentist (and member of Ultradent's Clinical Team) Dr. Brett Richins, DMD.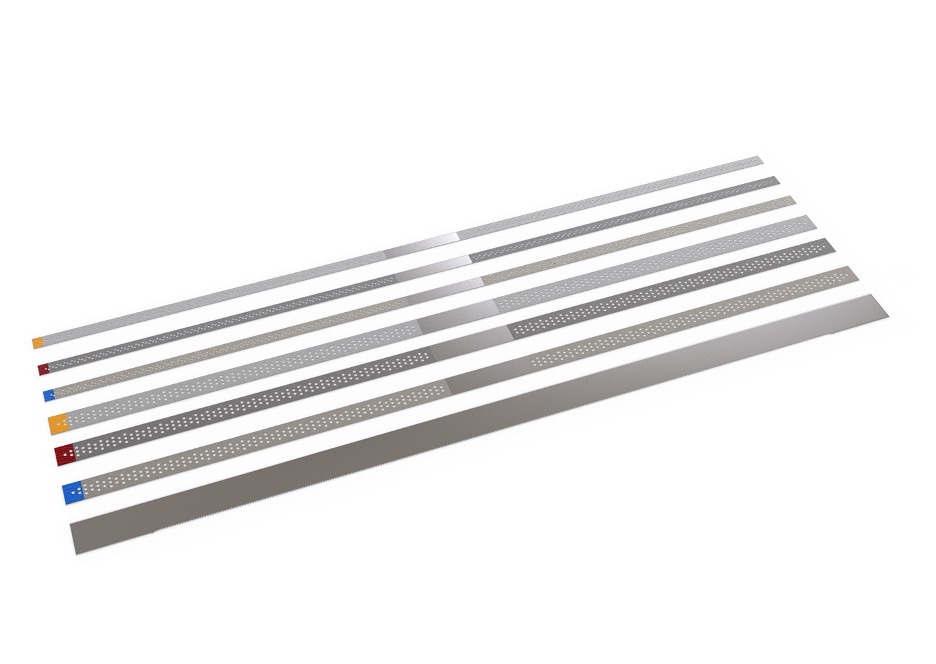 Jiffy strips are available in various different heights, thicknesses, and grits. Jiffy saws (bottom) are universally sized.
Jiffy strips and saws are a simple solution that can take your work from "acceptable to perfection," Richins says. He'll often use a Jiffy strip when he wants to slightly adjust the contour of an anterior filling—or to smooth an area where he can feel the tooth and filling meet when flossed.
"If you're dealing with any complications in between the teeth—if you put a filling in and you have a little bit of an overhang, or you've cemented a crown or bonded a veneer and there's some cement in the way overhanging the margin—it's a way to clean those up really quick and really predictably," Richins says. "Before I found reliable strips and saws, there were times when something like this could turn into a big problem. And these are the best ones I've found."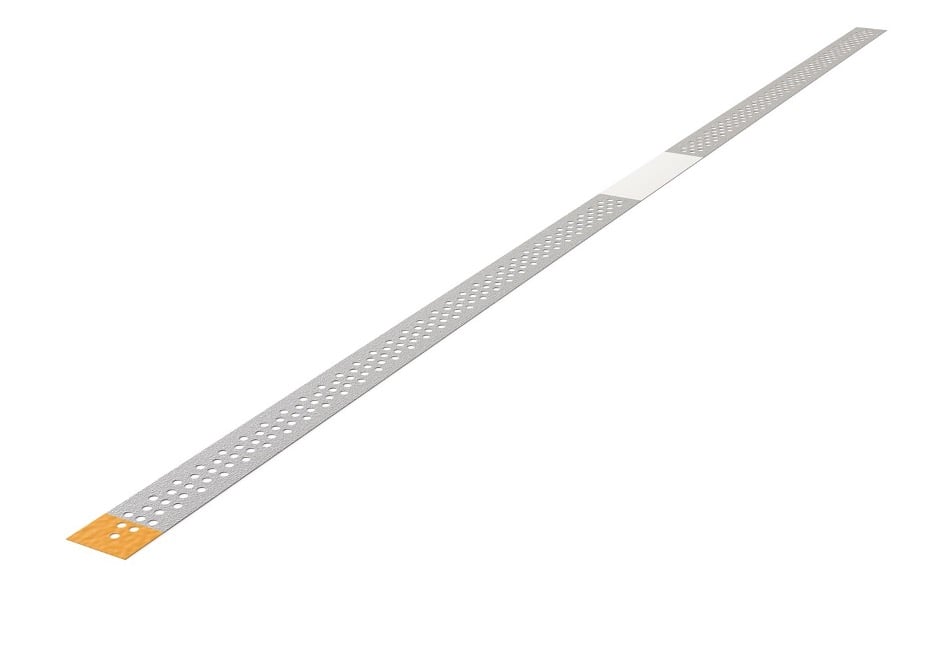 The diamond grit and flexibility of Jiffy strips allow for precise contouring.
Dr. Richins believes many similar products can feel cheap—which means he appreciates the stainless-steel design of Jiffy Strips and Saws. "There's some plastic ones out there that just feel like a piece of plastic with some grit on it—almost like sandpaper. And those just don't work, at least in my hands [ . . . ] where as these are thin and they're flexible but stiff enough so you can get them where they need to be and still bend them. The perforations are nice because they clean up and don't get clogged."
Jiffy strips feature a diamond-free zone—allowing the strip to be easily placed between the teeth. "A lot of times you're trying to get between teeth but you don't want to reduce right where they're touching; you want that contact. So you want to get down between the teeth with the diamond-free zone—where you can get down below that contact—then you can slide down to where you want to reduce and contour."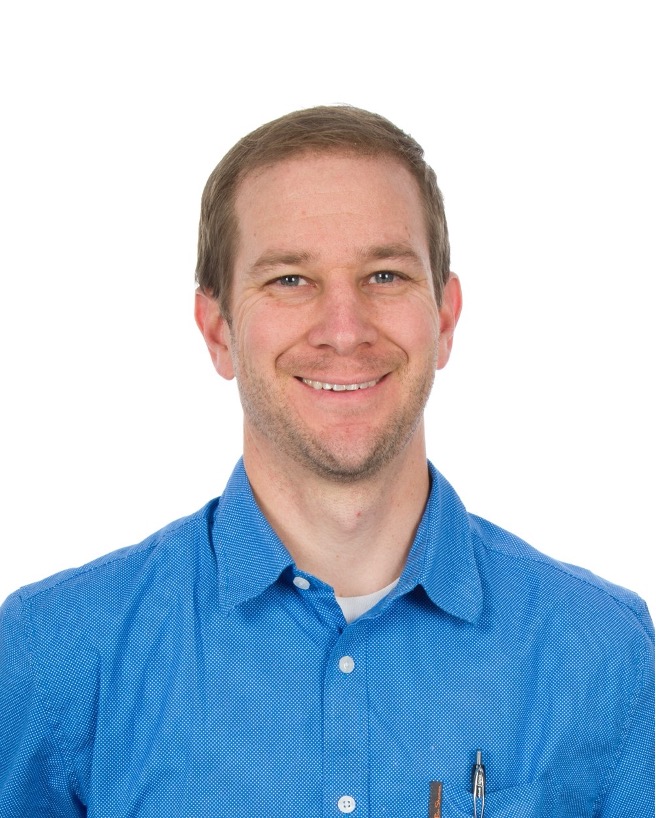 Dr. Brett Richins practices in Lehi, Utah, and works part-time with Ultradent's clinical team.
When it comes to Jiffy saws, it's what they don't do that Dr. Richins appreciates. "I love that saw because there's no finishing. It's not perforated, there's no grit, nothing. It's just serrated on the one end. So, when I want to get something out from in between the teeth—especially if cement or bond got somewhere I don't want it—I can pop that out without worrying about adjusting the contact with the adjacent teeth."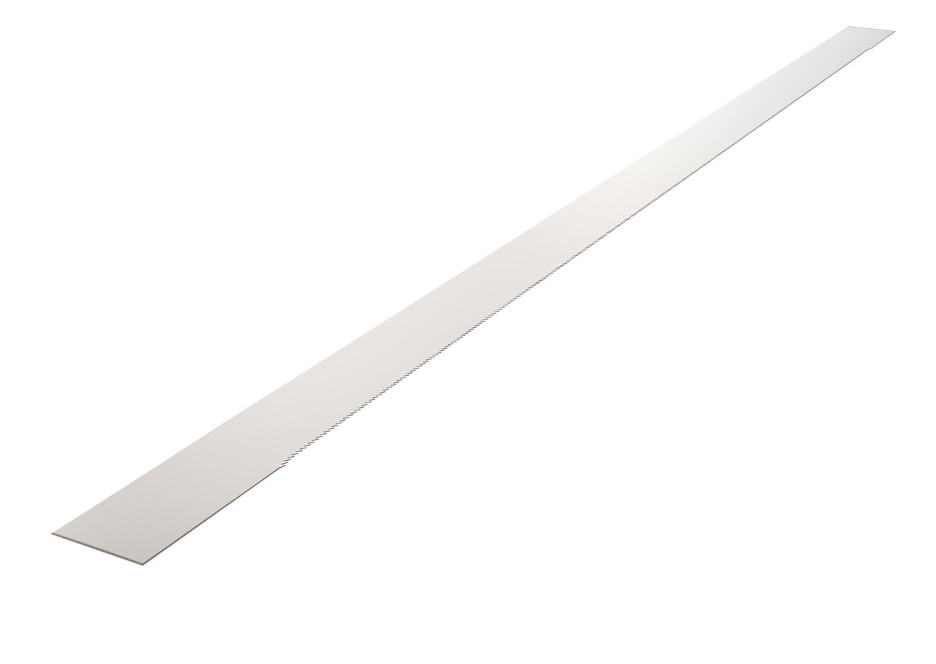 Remove ledging and break contacts without affecting adjacent teeth using Jiffy Saws.
Dr. Richins also notes Jiffy strips and saws are autoclavable—and can be used several times. "I don't know if I've ever kept track of how many times I use one… but they can be used," he stresses.
Jiffy strips and saws are ideal for any dentist searching for the best possible finish for their patients.