​
As a new regular feature on The Arch: The Ultradent blog, Dr. Fischer will be addressing questions on a variety of dental topics. Here is your chance to pick the brain of the genius that started it all! Thus, we excitedly introduce "Ask Dr. Fischer," where in this first edition, he addresses an endodontic product question about Ultradent's Endo-Eze™ Genius® system. Enjoy! ​

What inspired Ultradent to develop the Endo-Eze Genius System, including the Endo-Eze™ Genius® 8:1 contra-angle and Endo-Eze™ Genius® files? Is there a unique need for these products in the market and why?

Dr. Carlos Ramos had been proposing the concept of asymmetric oscillation for years. Here at Ultradent, he began to develop
Endo-Eze Genius endodontic system
and brought all of the pieces of the system to complete fruition, including a file system.
​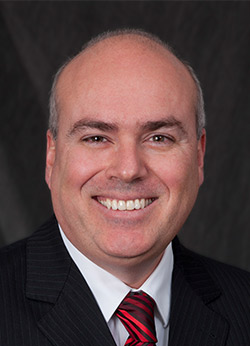 ​
Dr. Carlos Ramos
It's amazing.
The Hedstrom files
are incredible, which, on the surface, can seem more aggressive for cutting, but thanks to the safety features of the
Genius® motor
, are extremely safe. In the 90°/30° reciprocation setting, Genius files safely create access to the working length while minimizing cyclic and torsional fatigue. In the 360° rotation setting, the files refine the canal walls while shaping and removing the debris from the canal. The
Genius 8:1 contra-angle​
is designed to work with the
Genius motor
, and enables endodontic files to reach the required speeds for any procedure. The small head gives the doctor the best possible access to the treatment site and the high-end steel ball bearings give accurate, precise movement and make for a quiet procedure. In fact, the entire system makes endodontic treatment smoother and more comfortable for the patient than other standard procedure reciprocation systems, which often feel like the motor and files are pounding back and forth. Thus, it's better for the patient, makes endodontic root canals more predictable for the doctor, and it has some nice safety features on it. The
Genius system​
as a whole is a win on multiple levels for the patient and doctor!