He was recently voted one of the top 100 dentists in the world by Global Summit, and for 15 consecutive years, was named the top dentist in the San Diego area by a jury of his peers—so needless to say, when Dr. Sam Halabo, DMD, speaks, people listen.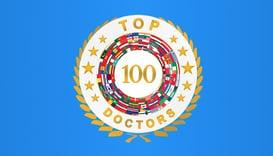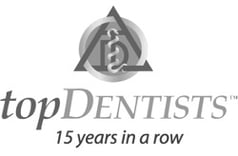 As is usually the case with the very best teachers and lecturers*, Dr. Halabo is also a passionate learner.
"For many years, I took over 100 continuing education [CE] credits every year [versus the 20 units required for dentists in California], because I always wanted to be at the forefront of new technologies, techniques, and products. I still take a lot of CE and consider myself a lifelong learner, but it's not quite 100 credits for some years now as life has gotten extremely busy."
We recently caught up with Dr. Halabo to chat about his personal philosophy around dentistry and how he finds the latest and greatest, most effective dental products, materials, and equipment—as well as a few of his favorites from Ultradent.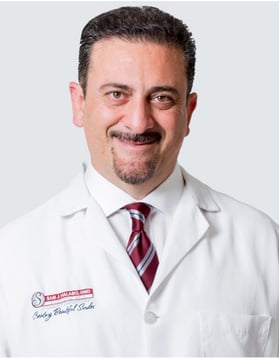 Dr. Sam Halabo, DMD
Philosophy Behind Dentistry
In addition to his core belief that to be the best you must be a life-long learner, Dr. Halabo also believes that the best teachers and leaders are the ones who spend a lot of time in the trenches, so they know exactly what kinds of challenges and problems their students are encountering. So, despite his busy lecturing schedule, he calls himself a "wet finger dentist," meaning he still spends 3–4 days a week in his practice seeing patients. It's what he feels gives him the authority to teach, because he's practicing what he preaches and can empathize with the struggles of his lecture attendees and better answer their questions, thanks to current personal experiences.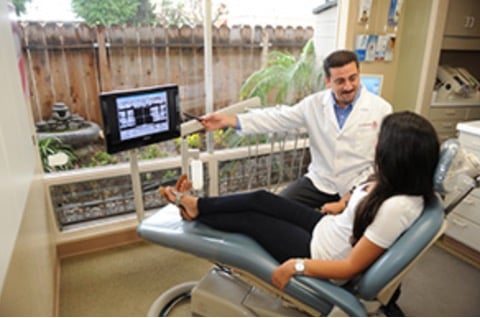 However, Dr. Halabo admits that he struggles with something many other dentists do: perfectionism. Also perhaps in his case, it's this so-called vice that powers his constant pursuit of innovation and quality. He explains, "I'm a perfectionist and I'm a stickler, especially when it comes to my failures." He adds, "If I have a crown that comes off, I spend probably a lot more time than the average person trying to get to the bottom of WHY it came off. I want to understand how things work."
He continues, "It seems that today, the prevailing trend—whether it be in dentistry or in medicine, seems to be to put a bandage on things, or give someone a pill to mask their symptoms, and move on, without ever getting down to the root of the problem. Getting to the bottom of WHY something failed, and then then fixing it so it never happens again, is a core principle in my philosophy for how I approach dentistry."
And yet, despite Dr. Halabo's constant mission to produce better, more efficient work and to find the most economical cost for materials, he emphasizes another one of his core philosophies, saying, "While I'm passionate about streamlining processes, one of the biggest problems I see with dentists who are struggling with getting longevity out of their work is the fact that usually, when we get down to it and go over the procedure that failed step-by-step, I usually find that he cut an essential, basic corner—which always yields mediocre or poor results."
A Secret Weapon for Finding the Best Products
"I often lecture on bond strength, and on the materials, steps, and techniques that I've found are the very best for achieving them," Dr. Halabo relays. "And people that attend my courses can trust that even though a particular lecture may be sponsored by a company, that I've tried many, if not most, of the major products on the market."
He adds, "I've been lucky enough to be an evaluator/tester for Dr. Gordon Christensen's highly respected, highly unbiased Clinician's Report (CR) for many, many years, and because I get to try so many products through CR that are often in the same category, like bonding agents, or whitening, it's become my secret weapon for finding the very best products that are out there. So, if I love something and use it in my office, you know I really love it, because I've likely tried all of that product's competitors, and landed on the one I'm using on my patients as the best."
Favorite Ultradent Products
Ultra-Etch™ etchant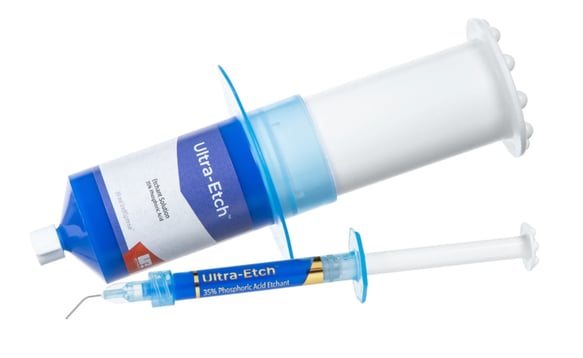 "I think the first Ultradent Product I ever fell in love with was Ultra-Etch etchant. It's a tried and true classic and I've used it for the better part of 25 years."
Peak™ Universal Bond adhesive

"I love Ultradent's Peak Universal Bond because it has the highest bond strength of any adhesive out there. In my lectures, I'll ask my students, 'What adhesive do you use?' and when I've gotten a few different answers, I'll show them a study from CR that they conducted in February of 2019 and published in the CR issue of October 2020 that shows many of the most popular competitor bonding products out there, and Peak Universal Bond beats all of them, 100% of the time, by at least 5–10 megapascals. When people see that, it's amazing. Then to top it all off, I add in the fact that it's probably 30%–40% less cost-wise than its competitors too.
Why wouldn't you use the adhesive that consistently produces the highest proven bond strength out there? When they see that, it's a no-brainer."
*Note: Catalpult also rated Peak Universal Bond as #1 in an adhesive system evaluation in October 2021.
Astringedent™ X hemostatic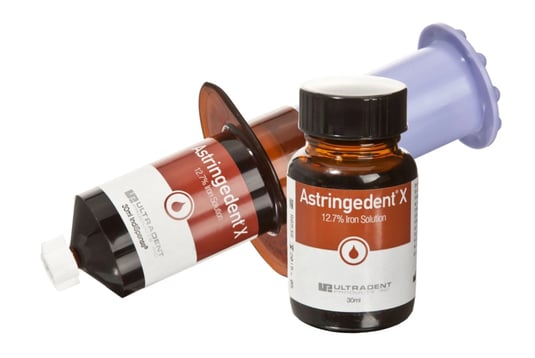 "I've been using Astringedent X hemostatic since before it was officially released, because I got to test it as an evaluator for CR. It always amazes people when they see how effectively it works. It's made of a 12.7% iron solution, and it stops bleeding INSTANTLY for me, every time I use it, without leaving any residue. I use it exclusively now because it's so much faster and more effective than literally any other hemostatic out there."
Opalescence Go™ tooth whitening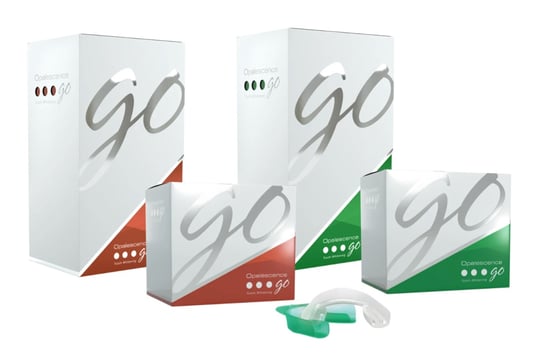 "I'm a HUGE Opalescence™ fan and it's been fun to evolve and change the way I whiten my patients' teeth with the new solutions Opalescence has offered over the years. For example, I use to make custom trays and recommend Ultradent's first whitening product, Opalescence™ PF custom take-home whitening for my patients. But, when Opalescence Go prefilled trays came out, I started having my patients use that, and now we exclusively send patients home with the Opalescence Go prefilled teeth whitening kit because skipping the custom tray process is, again, easier, faster, and just as effective! Of course, there are scenarios where a custom tray approach might be needed, but using Opalescence Go has worked perfectly for my cases and my patients' whitening needs. So in my practice, it's either that or Ultradent's Opalescence™ Boost™ in-office whitening! They both have their benefits—but they both offer the same, consistent results."
Learn More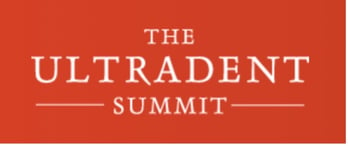 To learn more from Dr. Halabo, we invite you to attend one of his award-winning lectures. Register today to see him speak live at one of Ultradent's signature dental continuing education events—the Ultradent East Coast Summit—taking place this coming August in New Jersey, or Ultradent's Annual Summit—taking place this September at the company's South Jordan, UT, headquarters.