As we celebrate Ultradent's 40th Anniversary throughout the coming year, we also celebrate the people who work here and the rich stories they have to tell about the company, how it's grown, and the role they've played in its history. Find out how Ultradent has changed the lives of Dr. Fischer's own children.
​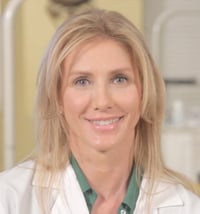 Jaleena Jessop
Director of Clinical Affairs
39 Years at Ultradent

There are so many stories and memories about my time here at Ultradent, but there is one thing that stands out in my mind as "life-changing."
Growing up, my siblings and I were very sheltered. Our home was very private, and we mostly mingled with the kids and families at our small school and in our small church congregation. We hardly ever had people who weren't family members come inside the home to visit until Ultradent began distributing globally.

At that point, distributors and business people from all over the world would fly into Salt Lake City to meet with Ultradent, and my dad began inviting them to our home for dinners. All of a sudden, people from Sweden, Germany, other countries throughout Europe, and, as the company grew, from every part of the world began coming to our house regularly for dinners! I was a young teenager at the time, and soon enough, we began to forge close friendships with these international visitors as they sat around our dinner table with us.

In addition to the richness that those friendships added to our lives, I quickly realized that perhaps I wasn't so odd after all, and perhaps we all aren't so different from one another if we can relate to people from all over the world. These dinners, and later as I got the chance to travel to Europe and elsewhere, taught me the great life lesson that other people are essentially the same as we are on the inside. I realized that even in their differences, those differences are beautiful. Those experiences broadened our horizons and changed our small-minded opinions and the way that we looked at people, cultures, traditions, religions, and issues more than ever before. They opened our eyes to so much and to so many different ways of living from our little, insular world, while at the same time teaching us that we had so much in common too!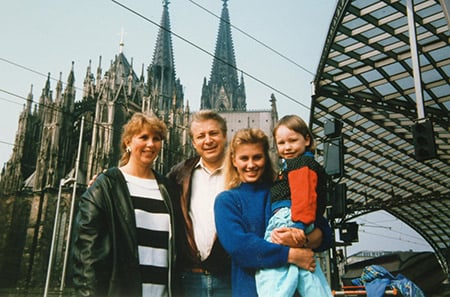 Dr. Jessop visiting Germany with her parents, Dr. Dan and Leenie Fischer. She is pictured holding Fabian, the son of Peter Klein, of Ultradent's Germany office.
These friendships and the lessons I have gleaned from them have been a beautiful thing throughout my life, and I continue to enjoy the contacts, connections, and friendships I have with people literally all over the world thanks to my time at Ultradent.
​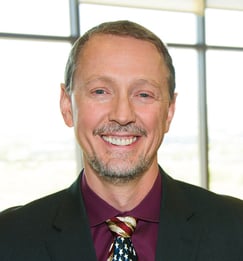 Erwin Fischer
Senior Vice-President
39 Years at Ultradent

When I think of the things that have really impacted my life during my career here at Ultradent, travel is very high on the list. I was 15 when I had my first flight ever, with my dad (Dr. Dan Fischer, founder and CEO of Ultradent). I had quite a bit of travel thru my teens attending tradeshows (where we helped run the booth), and accompanying him on the occasional international trip.

When I was about 19-years-old, I accompanied Dad and a several other dentists on a dental humanitarian trip to Soviet Georgia, to do charitable dental work at the local university for people in the town of Tbilisi.

The trip itself was an eye-opener – very different from any prior travel experience. We needed to go thru Moscow to get to Tbilisi. We drove from Moscow International Airport to the much smaller regional airport that serviced Georgia. The infrastructure alongside the highway was a mess. There were bare metal wires along old-fashioned ceramic posts on simple poles, large above-ground water piping leaking everywhere, and cars broken down left and right along the freeway. It was shocking to realize as a "superpower" how rough conditions were for the people there.

We arrived at the regional airport, where the flight out to Tbilisi was severely late. When we finally were allowed on the tarmac out to the plane, we stood in a long line, waiting to board and watching our luggage being manually tossed up into the cargo-hold. (No conveyors). Standing there, we were very surprised to see and hear another plane on the tarmac take a turn to start its takeoff run, with its tail jets pointing straight at us, from a surprisingly close distance. The noise and buffeting of a huge wave of smoke, sand, and debris blown at us was shocking – we still laugh about it whenever we reminisce.

When we boarded the plan in Moscow to fly down to Tbilisi, I couldn't believe my eyes. The plane was in horrible condition. It was very hot and muggy inside, with no airflow or AC of any kind. The odors were intense. There were no overhead compartments, only open shelves, and everything was stacked haphazardly on them, unsecured, including live chickens in cages! People were packed in like sardines, and the flight attendants were sitting on crates because they didn't have chairs. As we began taxiing down the runway to take-off, the engine lumbered along for a very long time before we slowly got off the ground – clearly overloaded or badly maintained. Despite the poor conditions, the people on the plane were very sweet. One offered us an apple, asking with a smile in broken English "have you ever seen anything like this?" We had to reply that "no, we had not," – though I think our meaning and his was very different.

When we arrived in Tbilisi the people were just incredible. They were the most warm and genuine human beings I have ever met. Despite their very poor circumstances, they would have given you anything to make you more comfortable. They were also so grateful for the dental services our team provided and begged us to stay much longer. Their generosity of spirit and kindness, despite living in very humble conditions by our standards, was very touching and humbling.

We got together for a dinner with them on our final night. They sang, danced, drank liberally, and talked and laughed with great gusto. I couldn't believe how happy they seemed. Coming from such a sheltered background myself, it was amazing how difficult their lives were, and yet how beautiful and kind they were to us. It opened my eyes to the world and it changed my life for the good, forever. They taught me that you don't have to have things to be happy. They taught me that you don't have to be wealthy to be joyful.

My travels with Ultradent have shown me that regardless of religion, background, and income level people are amazing everywhere you go. In fact, sometimes, the harder the circumstances, the more beautiful the people are on the inside. In my travels since to other parts of the world—Asia, Europe, Eastern-Europe, South America, etc. —this has proven true everywhere I've been. The fundamentalist religious culture I grew up in was very close-minded. My travels in my career with Ultradent have made a huge difference to my life.

One of my favorite quotes is by Mark Twain: "Travel is fatal to prejudice, bigotry, and narrow-mindedness, and many of our people need it sorely on these accounts. Broad, wholesome, charitable views of men and things cannot be acquired by vegetating in one little corner of the earth all one's lifetime."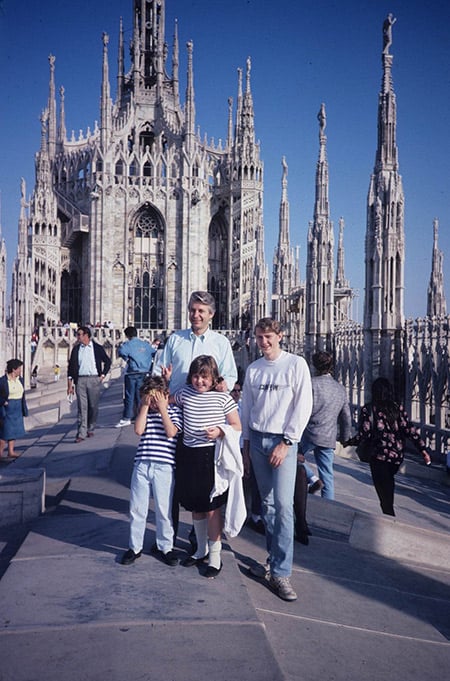 Erwin Fischer and his father, Ultradent founder and CEO Dr. Dan Fischer, visiting Milan, Italy around 1987. The two children are Nadia and Ivan, children of our Italian distributor and family-friend, Riccardo Ilic'



I feel very fortunate to have been a part of Ultradent from the very beginning. Our growth has been because of our amazing people around the globe – with their unique, specialized talents, hard-work, and care for each other, and for our customers. We couldn't do what we do without them, and for that I am grateful!