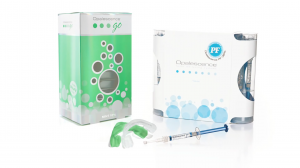 Never a "me too" brand, Opalescence has, from the beginning, sought out new, different, and better ways to make whitening faster, more effective, more convenient, and more comfortable for the patient.


Since its introduction of Opalescence® PF—the first sticky, viscous whitening gel available on the market (1990)—dentists and patients alike have come to expect exciting innovation with each new Opalescence product launch over the past 25 years. However, no one could have predicted the exciting impact the brand would make when in 2013, it released perhaps its most revolutionary product yet, Opalescence Go®.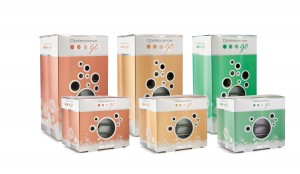 Opalescence Go eliminates the need for custom trays with its UltraFit™ tray delivery system that conforms instantly and comfortably to any patient's smile, offering molar-to-molar coverage while still providing a custom-like fit and feel. Of the pre-filled, take-home whitening system, Dr. Fischer, Ultradent's founder, president, and CEO says, "There's nothing that can compare to it.My wife Leenie has even come to prefer Opalescence Go over our other offerings. She has whitened many times over the years, but when she tried Opalescence Go, she said, 'This is the way I'm whitening from now on. It's so comfortable you hardly even know it's there.'"


Dr. Jaimeé Morgan, a cosmetic dentist, says her patients love Opalescence Go not only because of the professional and sparkling results it provides, but also because of several convenience factors. "My patients who travel often have loved Opalescence Go because they can just pop the trays in their bag, and they don't have to worry about carrying separate syringes and the possibility of losing their expensive custom tray." She adds, "I also have patients who pop a tray in their mouth on their drive to work and trash them when they get in, and they've whitened for the day! People also love wearing them in the shower or while they get ready because, thanks to the 15–60 minute wear time (depending on if they're using the 10% or 15% hydrogen peroxide concentration), Opalescence Go allows them to incorporate it seamlessly into their busy routine."


Last, Dr. Morgan says Opalescence Go has also been the perfect alternative for patients that have a sensitive gag reflex and have a difficult time taking impressions. "They can simply buy the kit, take it home, and start whitening the same day! They've loved this option."


The Opalescence Go 10% hydrogen peroxide gel allows for a 30– to 60–minute wear time with the delicious choices of Mint, Melon, or Peach flavors. The 15% hydrogen peroxide gel is available in Mint flavor and allows for a 15– to 20–minute wear time, providing brilliant results.


To learn more about Opalescence Go, please call 800.552.5512, or visit ultradent.com.