In celebration of Ultradent's 40th anniversary this year, we've been sharing stories from Ultradent's employees about meaningful moments, sentimental memories, exhilarating milestones, and turning points in their careers that have come as a result of their time at Ultradent. However, for this edition of "40 Years of Stories," we thought we'd reach outside of the company and chat with three well-known clinicians about their experiences with Ultradent, its products, and its founder and CEO, Dr. Dan Fischer, throughout the years.
​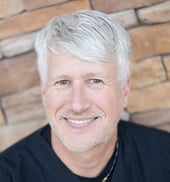 Dr. John Flucke
When did you first hear about Ultradent?
I heard about
Ultradent
early in my career. The first thing I heard about was about "this amazing hemostatic product"
(Viscostat hemostatic)
from peers. However, as I explored Ultradent, I discovered so much more! I call ViscoStat hemostatic an "everyday product and an everyday blessing."
When did you first meet Dr. Fischer?
The first time I actually met
Dr. Fischer
was when I got a chance to interview him for video I was shooting for
Dental Products Report
. It turned out that we were "two peas in a pod." In fact, it took forever to shoot the video because we kept getting off track by telling each other stories or discussing our passion for dentistry! Dr. Fischer is such a unique and incredible individual. I walked away from the interview thinking, "this man is the real deal." I'm proud to say my impression was right!
What is your favorite Ultradent product, and why?
That's like asking someone to choose their favorite child! I use tons of Ultradent products so it's hard to narrow it down. Let's say that at this point in time, I love
Peak® Universal Bond
adhesive,
Mosaic®
composite,
Permaflo®
flowable composite, and the
Genius®
Endodontic System.
Mosaic®
composite is my favorite composite out there. It took seven years of work to get it on the market and that's what I love about Ultradent. They knew they were onto something, but they didn't start to sell it until they were convinced it was the best it could be. That kind of commitment is what separates Ultradent from so many other companies.
How is Ultradent different?
As a company, Ultradent is the largest company I know that always does the right thing. It's a combination of a great leader
(Dr. Fischer)
, a great team, and great products. I've never been around a better group of people. I've always told folks that if you focus on doing the right thing, success will be quick to follow. I've always tried to live my life that way and I love dealing with a company that feels that way too. In dentistry, we ALL work for the patient. Everything we all do, every moment of our professional lives should be about the patient. Without patients, none of us have a career. Ultradent's motto of "Improving Oral Health Globally" is putting that philosophy into words. I'm doing my best to help my patients and I love being supported by a company that has as big of a patient commitment as I do.
​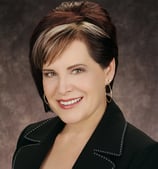 Dr. Jaimeé Morgan
When did you first hear about Ultradent?
I first found out about
Ultradent
in my senior year of dental school when Ultradent provided gift bags full of their products for us to try. I immediately fell in love with their
UltraSeal XT®
sealant. It was so much easier to use than anything I had ever used. In fact, when I graduated and started practicing as an associate, I purchased my own supply of
UltraSeal XT®
sealant because the senior dentist I worked with used something else that was more time consuming and was easily exposed to moisture before it had a chance to cure. I'm so glad I did!
When did you first meet Dr. Fischer?
I met
Dr. Fischer
at the
Chicago Midwinter Meeting
in 1997. He was demonstrating a product on his hand and I was immediately taken with it. After meeting him and seeing how down to earth and approachable he was, all I had to do was look around the booth and see the energy and enthusiasm of the Ultradent crew, and I knew that was something I wanted to be a part of. Shortly thereafter, I was invited to fly to Salt Lake City to meet the rest of the Ultradent family for their big company meeting with international team members and all! It was an amazing experience. I went back home to San Antonio, and about three days later I got a call asking me if I could join the family as a lecturer. I never thought I would leave Texas, but this opportunity was a life changing event, and has proven over these past twenty years to be the right decision. Not only did I have the Ultradent family to welcome me, I also had Dr. Fischer, his wife, Leenie, and the entire Fischer family take me in like I was one of their own. That was special.
What is your favorite Ultradent Product, and why?
Ultradent has so many fabulous products, it would be hard to pick just one as my favorite. I love Vit-l-escence
®
composite and
Mosaic®
composite, but without the support of
UltraEtch®
etchant, as well as
Peak® Universal Bond
adhesive and the
Jiffy®
polishing system, they wouldn't be the same. They all work together so well. I also think that
Opalescence®
teeth whitening is the best bleaching system on the planet!
How is Ultradent different?
I have always been impressed by the science behind every Ultradent product. They are designed to make our lives easier, without compromising on quality or integrity for the sake of convenience. Reliable and convenient don't always go together, but Ultradent has proven that they can go hand-in-hand.
What is your favorite memory of working with Ultradent throughout the years?
Having the opportunity to practice dentistry alongside Dr. Fischer has been a truly amazing experience. Seeing the light bulb go on in his head while he's working on a patient because he just came up with a new product idea is really awesome. Being around to see those ideas turn into actual products that dentists use makes me want to pinch myself. I'm so lucky! Dr. Fischer has been a lifelong friend. He even spoke and danced at my wedding. I have to say, I'm a lucky girl.
​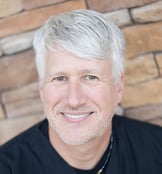 Dr. Newton Fahl
When did you first hear about Ultradent?
I first heard about
Ultradent's
products when I was a graduate student doing my MS in Operative Dentistry at the University of Iowa from 1987–1989.
What was the first Ultradent Product you ever tried?
Opalescence®
teeth whitening systems and
Astringedent®
hemostatic were the first Ultradent product I ever used.
When did you first meet Dr. Fischer?
I was introduced to
Dr. Fischer
by my good friend and professor, Dr. Gerald E. Denehy, at an
AACD
meeting in Miami in 1993. Being a young dentist who was just starting his career, I was in awe of Dr. Fischer's friendliness and how passionate he was about dentistry. He came across as a very simple, down-to-earth man in spite of all the knowledge and professional recognition he had. This simplicity and humble attitude are certainly a trademark that have accompanied him throughout the years I have known him.
What is your favorite Ultradent product, and why?
I have so many Ultradent products that I like! However, I became a fan of
Vit-l-escence®
composite from day one. It was a groundbreaking composite resin system that immensely contributed to the way I practiced and taught esthetic composite resin dentistry. Its layering concept was exceptional and the restorations turned out amazingly strong and life-like. I believe
Mosaic®
composite is standing on the shoulders of its predecessor and shows tremendous esthetic and functional potential due to its improved biomechanical and handling properties. Also, I of course love the
VALO®
curing light. It cures all composites, has varying energy output, and the ergonomics of its design are outstanding.
How is Ultradent different?
Ultradent stands out because it is a company founded and run by a dentist who endeavors to use state-of-the-art knowledge and innovative technology to serve other dentists with scientifically based, clinically relevant products.
Do you have a favorite memory of working with Ultradent throughout the years?
I have many! First, I remember I was teaching a course in Curitiba, Brazil, in 1993 and knew that Dr. Fisher was coming to Brazil to lecture at one or more locations, and I asked Dr. Fischer if he could take a slight detour to lecture to my students. He agreed without a second thought, and that lecture and his generosity to go out of his way to visit has always stuck with me. Later, Dr. Fischer came for the opening of the
Fahl Center
, of which Ultradent is a partner. I'm extremely grateful to Dr. Fischer and Ultradent for helping the
Fahl Center
realize its full potential as an educational institution. We opened in 1998 and are celebrating our 20th anniversary this year! Ultradent has been an invaluable partner and instrumental in its success in furthering dental education in Brazil and worldwide.
*These interviews have been edited and condensed